Andrey Lomakin was 12 years old when he, his family, and all his neighbors were forced to leave home. Some left in a hurry, their dinners cooling on the table, while others took days, or even weeks to grasp their new reality. Today, all of Pripyat (former pop. 50,000) is a ghost town.
Thirty-one years ago, on April 26, 1986, a nuclear reactor exploded at the USSR's Chernobyl power plant, in what is now Ukraine. The explosion exposed the reactor's core, and produced a radioactive cloud that spread and drifted, causing radiation levels to rise across all of Europe. At least 30 people died immediately. Many more from Pripyat, founded in 1970 to service the reactor, and the surrounding area would die from related injuries, deformities and cancers over the next decades.
"That morning in April 26, I went to school," says Lomakin. "Before the first lesson we went to morning exercises at the school square—all students did it open air. In the second lesson, we were given iodine tablets." Panic spread only slowly. That night, he and his sister watched the power plant burn from their window, through binoculars.
Today, Lomakin's family still suffers ill-health that he links to the radiation fallout from Chernobyl. "All former residents have health problems," he adds. "My father was at the funeral of acquaintances and friends at least once a month, for several years after the disaster." Decades later, Lomakin, now a photographer, enlisted family and friends to help find surviving former residents of Pripyat, and record what they remember of that day.
Olga Volodchenko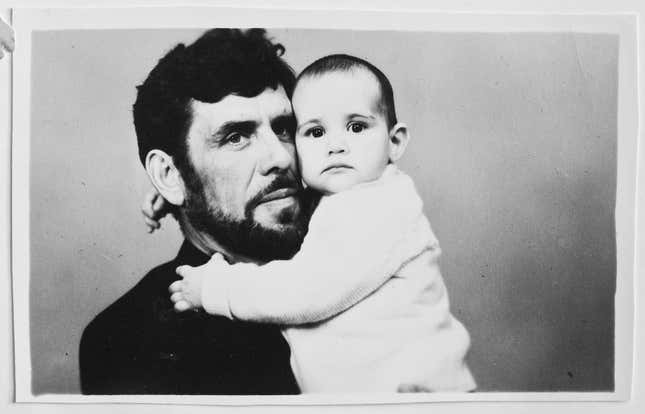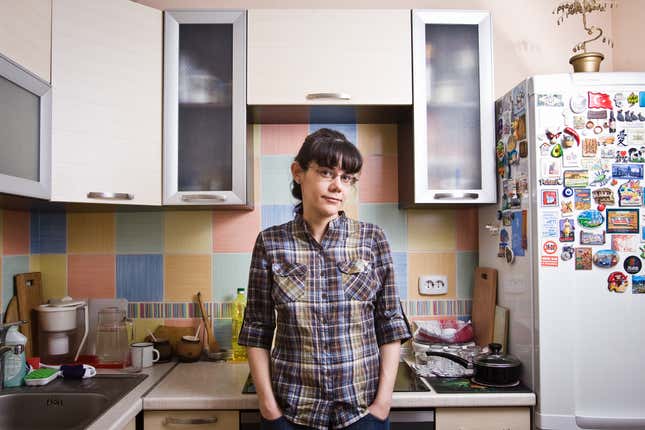 After the disaster, Olga and her family traveled from Pripyat to Gorlovka, in the Donbass region of Ukraine, to live with an aunt. Two weeks later, perhaps fearing contamination, the aunt abruptly asked them to leave. They changed homes 10 times before finding an apartment in Kiev.
Ludmila Briskina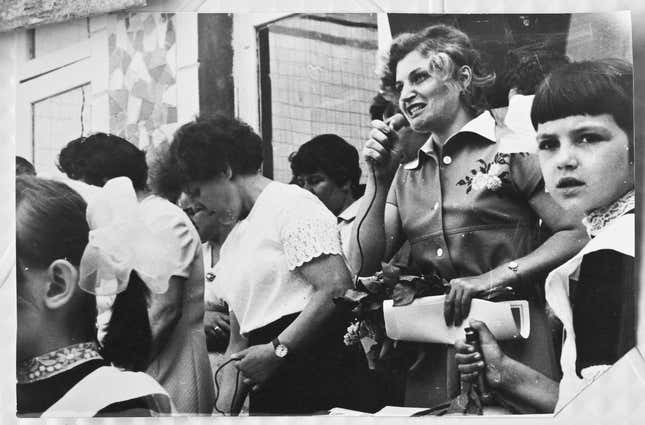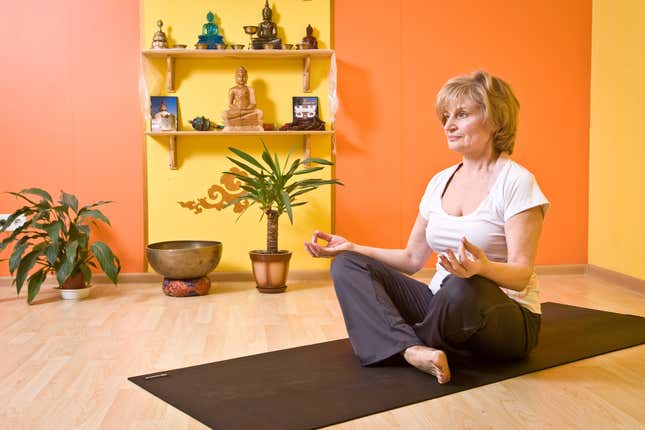 Ludmila was an English teacher in Pripyat, and her husband worked at the power plant. She says she found out about the Chernobyl disaster when her husband's colleague came home from work saying he had received a huge dose of radiation, then fainted.
"It was so horrible, bus and railway stations were closed. Only those who had a car could leave that city. Some people even tried to leave Pripyat by foot, but it was too dangerous because a huge level of radiation everywhere," Ludmila told Lomakin.
Pripyat's "Pulsar" band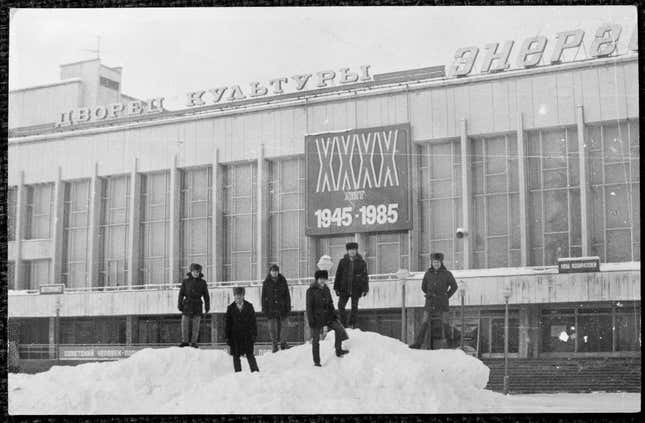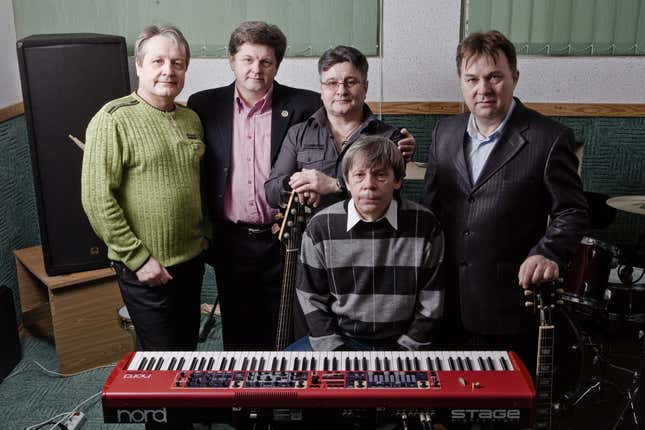 Pripyat's homegrown rock band Pulsar was made up of construction workers and electricians from the Chernobyl plant. They were playing at a wedding when news came of the disaster on April 26, 1986. When they were evacuated, the musicians took a bus to a nearby village, they told Lomakin, but local villagers came out wielding pitchforks, fearful of radiation contamination.
Alexander Smirnov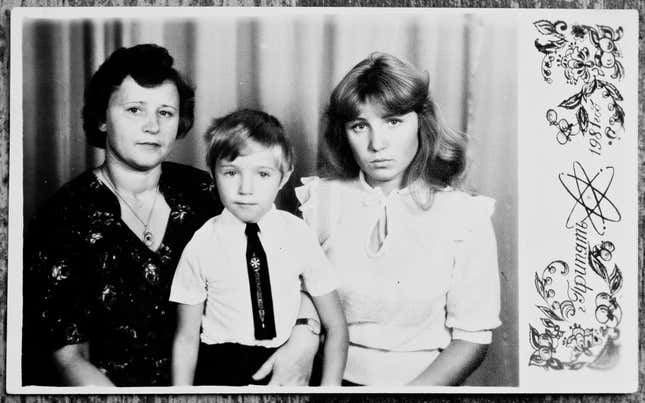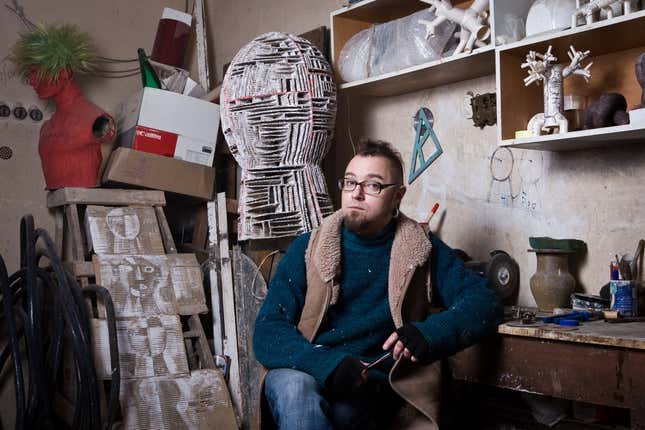 Aleksandr was sleeping on the balcony of his family's apartment when a sudden noise woke him up. He recalls that the streets below were full of military personnel. On April 27, he was evacuated to Odessa.
Valentina Kolesnikova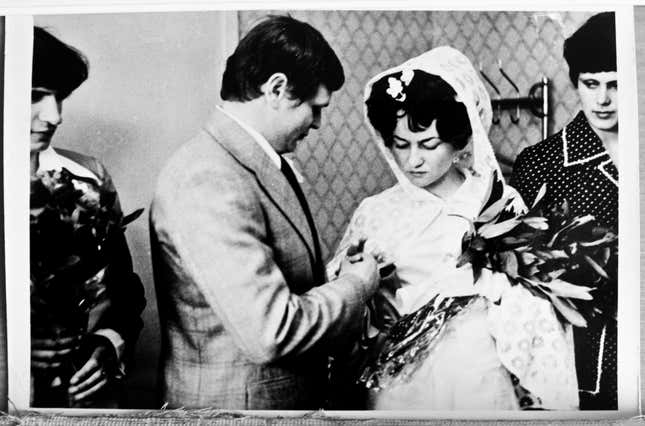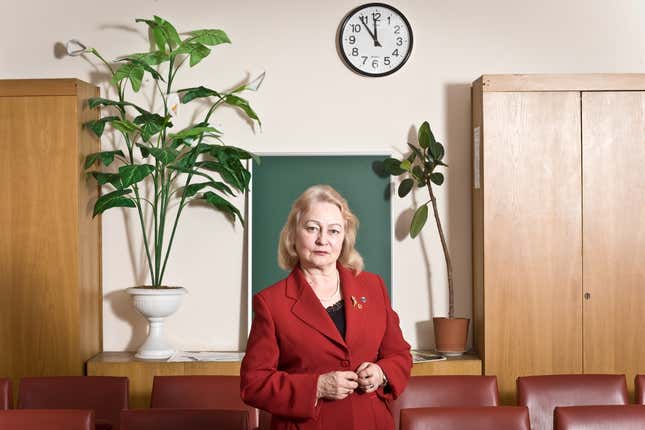 Kolesnikova's husband was working at the power plant on the night of the disaster, while she was in the nearby village of Bichki with their son. She told Lomakin that she only realized something had gone wrong the next morning, when she returned to Pripyat. "There were a lot of solders and military machines for chemical protection. There were a lot of helicopters flying through the sky. We had a feeling that war was beginning." Kolesnikova was later reunited with her husband and left the area.
Valery Lomakin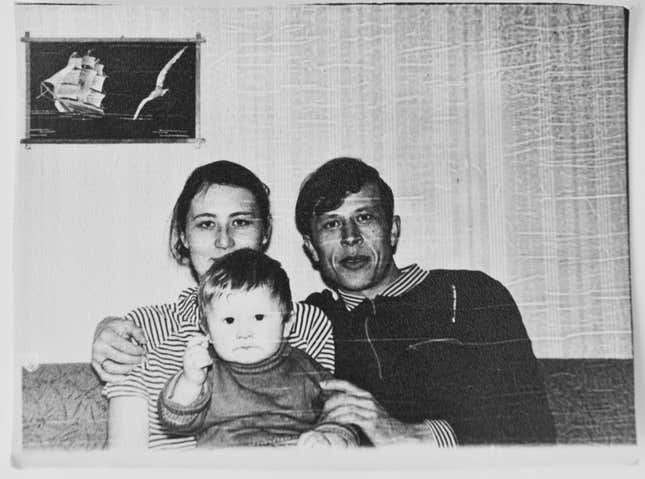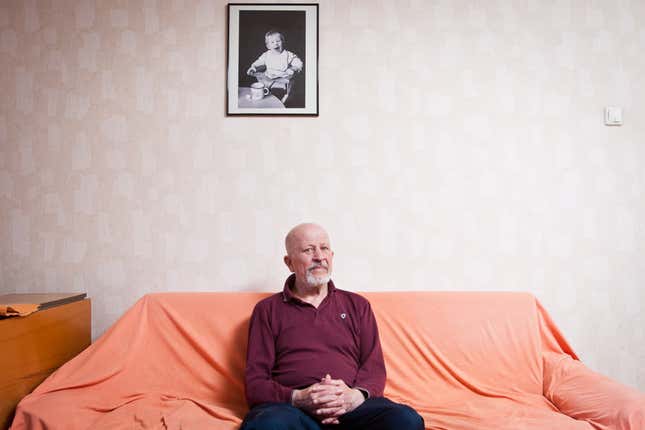 Lomakin, the photographer's father, was a plant supervisor. He stayed at work through the disaster and returned home on April 28 to a deserted city. Only plant staff and police had remained. "He was alone in the apartment building, just two days ago inhabited by over 600 people," says Lomakin. "From his apartment on the 8th floor the whole city looked desolated. He took his saxophone and played the blues for the empty city. Next day all the plant staff left Pripyat. He took only his white suit and a radio."