The earthquake that struck Nepal in late April 2015 was horrifying in scale: nearly 9,000 killed and almost a million homes destroyed. A year on, rebuilding has barely begun and thousands are still homeless and in need of help. While many have had to wait—and indeed, in some cases are still waiting—for the government and aid agencies to deliver assistance, some young Nepalis have taken matters into their own hands.
'God has given us a chance to do something'
When the earthquake struck, Pasang Lhamu Sherpa Akita was near Everest base camp.
She felt the shaking, then did what to many is unthinkable: went back up the dangerous mountain to help the victims. After Pasang did what she could, she went back to Kathmandu.
"I realized I could die anywhere," she says. "But I survived and my family are safe, and so I thought, God has given us a chance to do something."
Three days later, Pasang and her husband, Tora Akita, headed to Upper Gorkha, the epicenter of the quake. They took food, tarpaulins, and water.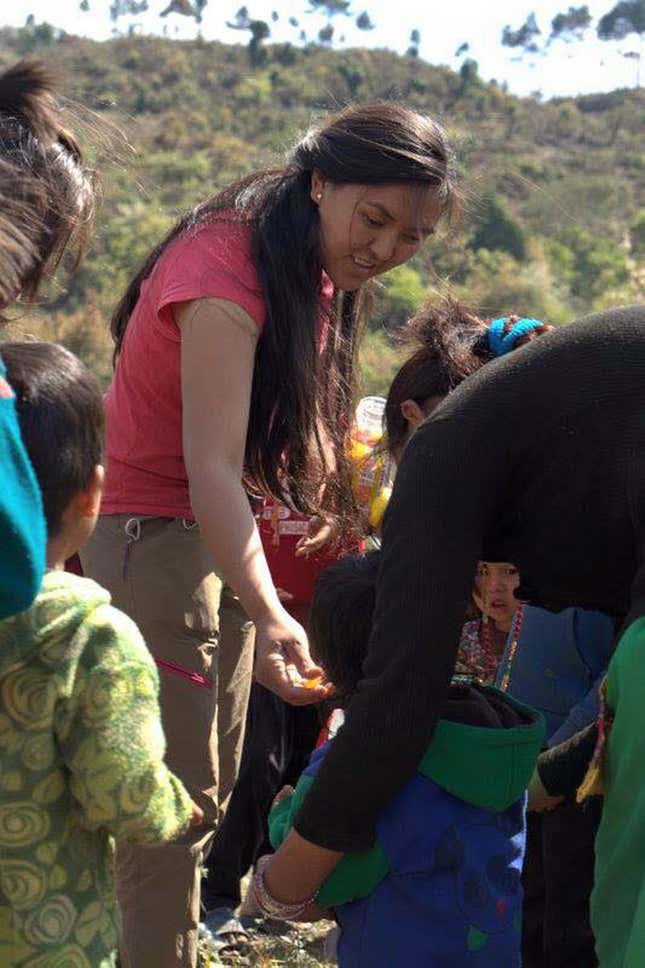 "We could do little by ourselves, so we wrote on Facebook that we were going to earthquake-affected areas. Then our friends and people from all over the world—Japan, the US, Europe—started messaging us asking if they could help. Then they started sending money, 500 dollars or 500 euros," says Tora.
The couple estimates they distributed food aid to 4,000 people—120 tonnes (132 tons) of food in 30 kg (70 pound) sacks. They also gave out 14,000 blankets in badly affected areas.
It's an astonishing achievement for one couple. Tora had two phones to keep track of operations; Pasang went up the mountains with a network of porters.
But they are sad that one year on, their help is still needed.
"Three weeks ago we were in Sindhupalchowk, doing a health camp. It was the first time in 10 months they had health care," says Tora.
"I just pray that the situation doesn't get worse," adds Pasang.
'Too much suffering to just do nothing'
If Pasang and Tora are sad, Sumana Shrestha is angry. An MIT-educated MBA graduate, she was in Washington, DC when the earthquake hit. She headed home to help, and remains shocked at what she has seen since.
She says she grew tired of waiting for her government—along with aid agencies, development agencies, and lending agencies—to "act swiftly and efficiently—all this time, the actual people suffer."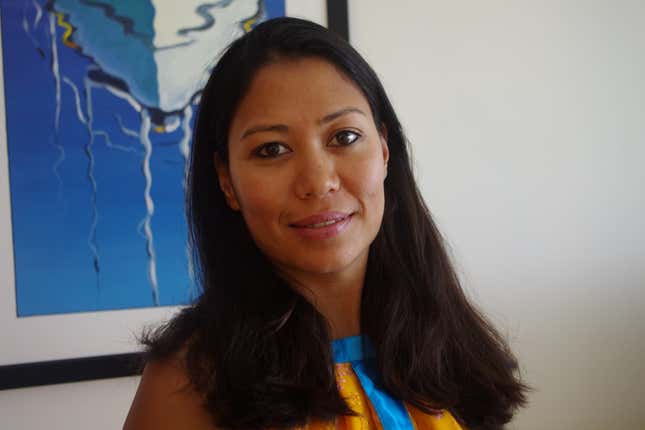 Rather than wait idly, she founded DIY Nepal, an online initiative driven by social media and volunteers. It includes Carpool Kathmandu, which—after a blockade at the Indian border caused a severe fuel shortage a few months after the quake—encouraged people to share rides. Around 120,000 signed up. It also includes Sew Blankets, which got winter blankets out to 7,400 people.
Then there is Medication for Nepal, which became a link between hospitals and health posts that ran out of life-saving drugs after the earthquake and during the blockade. It is now a peer-to-peer platform aimed at getting free drugs to society's poorest, an online link between medical officers who need drugs and people who have access to them. It has distributed around 7 metric tons (7.7 tons) of drugs in 14 districts.
"Number-wise, I'd estimate the reach has been to over 2 million people," says Shrestha.
"I actually have the list of people who died of cold in Dolakha. I know their names, their age, why they died… It is too much knowledge to ignore, too much suffering to just do nothing."
'We thought we should really use our skills'
Bibhusan Bista is a Nepali tech entrepreneur who feels the same.
In 2012 his company Young Innovations set up AidStream, a platform that helps NGOs publish their data transparently, in accordance with new international standards.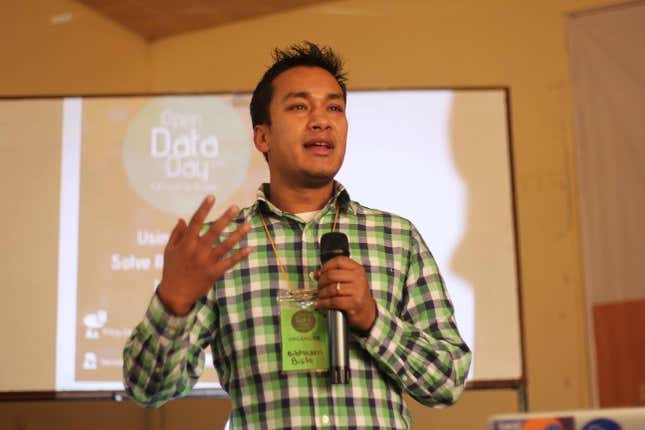 Three days after the earthquake, Bista helped launch Open Nepal, a platform that helps track aid money coming into the country. Billions have been pledged by international donors, but whether the money reaches Nepal, and what happens then, is murky.
"As a company, we have worked a lot with aid and data, so we thought we should really use our skills to do something after the earthquake," he says. "Nobody actually knows the total amount coming in and what is happening with it."
And he believes the portal's real work has not even begun yet.
"The whole point is the rebuilding has not yet started," he says. "We will be rebuilding for at least another four or five years, and that is when we need the data, the pledges, the commitments… so we can follow the money and have accountability and transparency."
You can follow Jennifer on Twitter at @jriggers.