Some people have jobs the rest of us only dream about.
Erik Varszegi, 48, is a Lego Master Builder, someone who designs and builds retail sets or the giant models the Lego Group creates for display around the world.
The Danish toy maker employs only a few dozen such specialists around the globe. On the rare occasions when one of the highly coveted position opens up, candidates are put through a battery of hands-on challenges, like building a round object using Lego bricks.
Varszegi has been a Lego builder since May 1995, and specializes in large-scale, one-of-a-kind models. His projects include the largest Lego model ever made, a 5 million-brick Star Wars X-Wing fighter unveiled in 2013. Quartz caught up with Varszegi to learn some inside tips on having a job that's the dream of every kid (and a lot of parents too).
You don't have to be a Lego fanatic as a child to become a grown-up pro.
Growing up in Connecticut, Lego "wasn't my everyday, go-to toy," Varszegi said. Artistically inclined from an early age, he spent his childhood drawing and devouring comic books before studying sculpture and design at Manchester Community College in Manchester, Connecticut.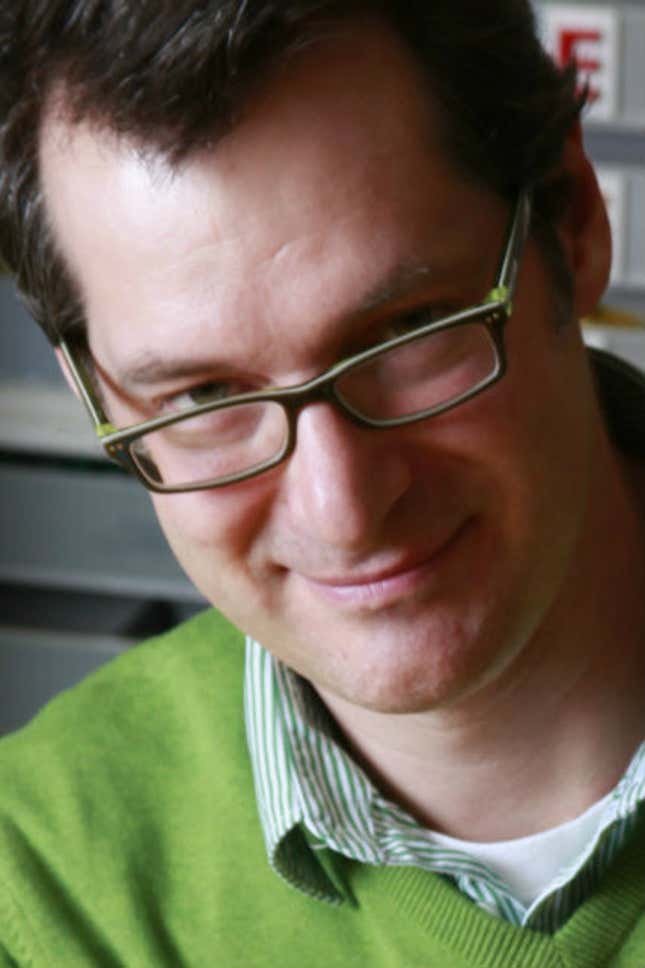 He was managing a record and video store when his wife spotted an ad in the local newspaper for an entry-level model builder position at the Lego offices in nearby Enfield. He didn't get the job the first time he applied, but the company called back for a new opening a year later.
He spent his first summer on the job assembling hundreds of copies of a castle set for display at Toys-R-Us stores. "Probably to this day, 21 years later, if you put that pile of bricks in front of me I could recreate it without the instructions," he said with a laugh. Four or five years later, he was promoted to model designer.
That Lego Frozen castle or AT-AT Walker on display at your local Target was probably built in the Czech Republic.
Today, Lego has three design campuses with different functions. Boxed kits are designed and manufactured at global headquarters in Billund, Denmark. A sprawling campus in Kladno, Czech Republic mass-produces finished models for display in retail stores. Varszegi works at US headquarters in Enfield, where large-scale Lego sculptures for trade shows and other projects are designed and built.
A life-size Darth Vader isn't built in a day.
It takes between 60 to 100 hours just to design the life-size sculptures Varszegi specializes in. Each one typically takes a two-person team another 100 to 350 hours to build.
Lego designers don't use graph paper. They use brick paper.
In the early days, Varszegi sketched out all his ideas on the company's specially designed paper graphed to the proportions of Lego bricks. Though most design work today is done on BrickBuilder, Lego's proprietary design software, they still keep brick paper around: "Sometimes for a smaller project it might be quicker and faster to grab that paper and sketch it out."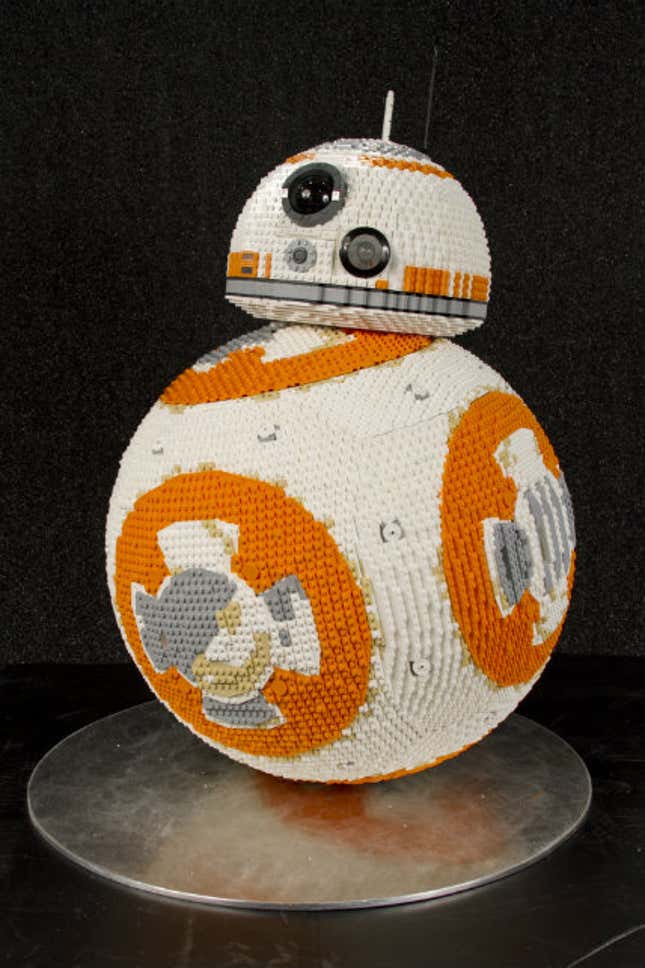 Math matters, but so does artistry.
"That's something we always tell the kids: Math is important," Varszegi said. Master builders must have a solid grasp of math and physics concepts like ratios, scaling, and load-bearing. They also need an artist's creativity and aesthetic eye. "Everyone thinks master builders are engineers and architects," Varszegi said. "We have people with those backgrounds in the shop, [but] I see Lego more as an art medium."
Professional Lego builders also get annoyed when they run out of pieces they need.
"Running out of bricks is always a pain in the butt," Varszegi said of the job's few downsides. "We have a great warehouse of elements we keep in a back room, but occasionally we use up too much of one brick and have to wait for the next shipment to come in. That's a pain."
If you are a professional Lego builder, everyone asks about your job. Everybody.
"It's always a topic of conversation whenever I'm meeting new people or reconnecting with classmates on Facebook. No one can believe such a job exists," he said.
"Last summer I went to a family reunion. I hadn't seen these people in years. Some knew what I did, but word got out to second and third cousins I'd never met in my life: Cousin Eric works at Lego! They were all aged about 6 to 12, and I got swamped by them. I was there just to eat my hamburger and catch up with people."
But it's a really, really tough gig to land.
"With the popularity of Lego these days, it is a pretty highly coveted position. I get kids from 6 to 18 saying, 'I want to be a Lego Master Builder! How do I get your job?' I really don't have a good answer for them. There aren't too many of us. Sadly, you probably have a better chance of being a pro basketball player just based on the sheer numbers," Varszegi said.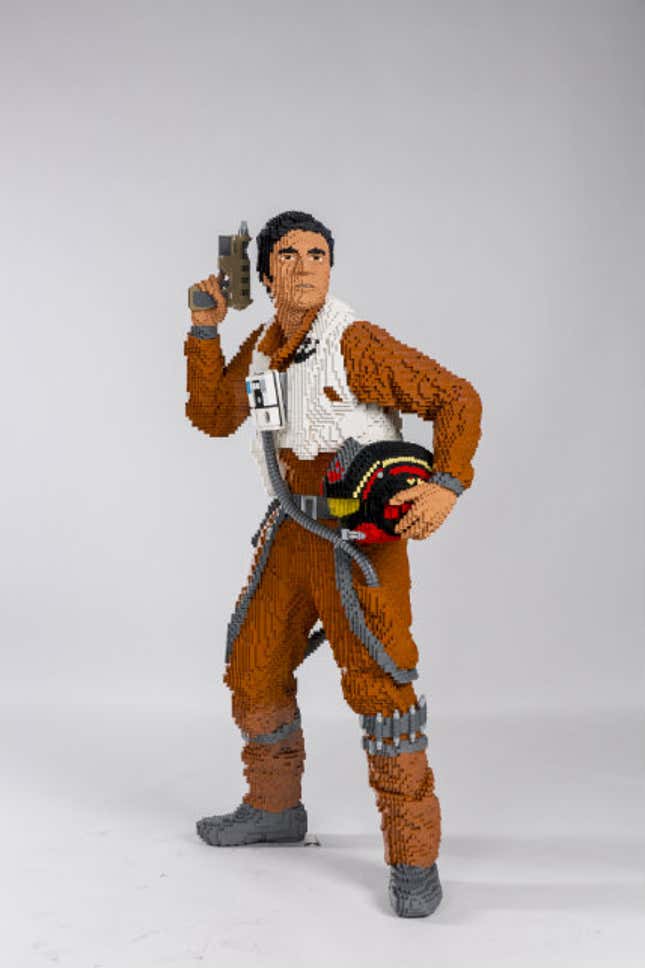 "But we always keep an eye on good builders. Who knows what will happen?"