Anastasia Lin, the Canadian Miss World candidate and activist, recently returned to Toronto from a trip to India during which she visited the Dalai Lama.
On April 28 Lin posted a photo of herself dressed in traditional Tibetan clothing in McLeod Ganj, a part of India with a large Tibetan population and where the Tibetan government-in-exile resides. The following day she posted pictures on Facebook of a ceremony she attended at the Dalai Lama Temple: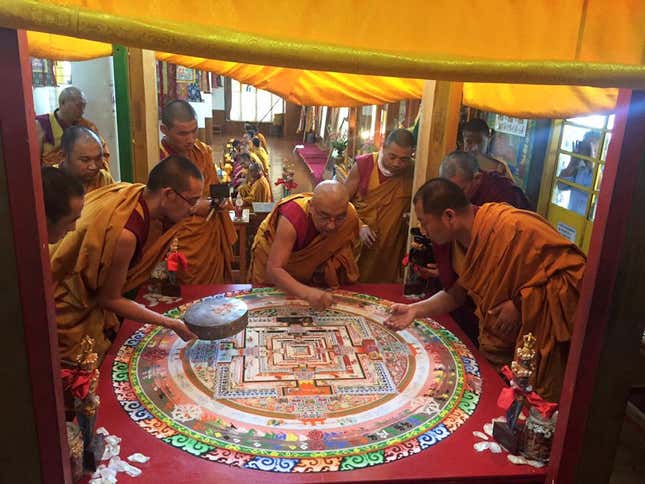 And of herself on her way to meet the Dalai Lama: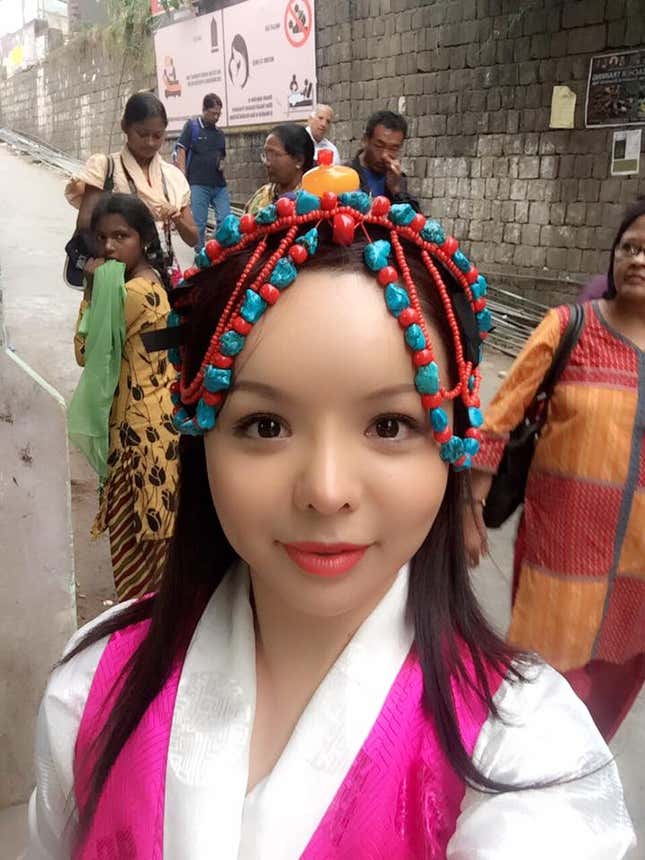 Lin says that her trip was arranged with the help of Yang Jianli, a US-based activist who participated in the 1989 student protests in Tiananmen Square. She tells Quartz that during the course of her meeting with the Dalai Lama, the two discussed how to combat indifference among people toward the human rights of minority groups.
"I asked him what does he think is missing to get people to care," says Lin. "His Holiness said that through educating people, human nature will get us there. It was a very vague answer. I guess I'll have to grow a few years older to understand that."
Lin moved to Canada when she was 13 years old. She became a human rights activist as she entered adulthood, publicly voicing support for the Falun Gong movement (she is a practitioner), Tibet, and other causes. She drew international media attention last November when she was denied entry into mainland China from Hong Kong, where she was boarding a plane to represent Canada in the 2015 Miss World contest.
At the time, the Miss World Organization did not respond to media enquiries surrounding Lin's effective barring from the competition—perhaps due to its close ties with the government in Sanya, the Chinese city that's hosted the contest six times since 2003.
Lin says that she has accepted Miss World Canada's invitation to compete once again in this year's competition. She tells Quartz that she doesn't harbor any ill will toward the London-based Miss World Organization after last year's incident, but wishes more businesses would stand up for their principles when possible.
"How many business have we seen stand up to China in the past decade? Probably Google, but who else?" she says. "I know it's difficult for a business when they don't have some kind of power backing in the form of a government. If they don't say anything, it's sort of accepted by the world. But if they do, they'll make history."