Fast fashion is notorious for copying. Zara so thoroughly imitates French label Céline at times that you could mistake a Zara lookbook for a Céline shoot. "Zeline" is what some call it.
Since Kanye West debuted his Yeezy line a few seasons ago, fast fashion labels have jumped at the chance to knock off his boxy, slouching sweats in washed-out neutrals. Now, Zara has put out what looks to be the most complete rip-off of West's men's clothing to date with its new "Streetwise Collection." Call it "Zeezy."
The imitation is so detailed that the models on Zara's site even have the same sagging-shoulder posture as West's models at times, though one notable difference is that Zara's lone model is white, while West selected mostly non-white models for his shows.
The "Streetwise Collection" doesn't restrict itself to imitating just one particular season of West's. There's a near replica of a look from Yeezy Season 1, faithful even down to the ragged hems, and a slimmed-down, less-distressed version of a shredded sweater from that season.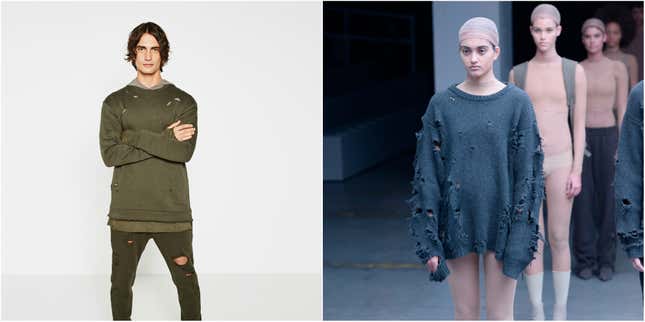 Other looks take their color palettes from West's most recent collection, Yeezy Season 3.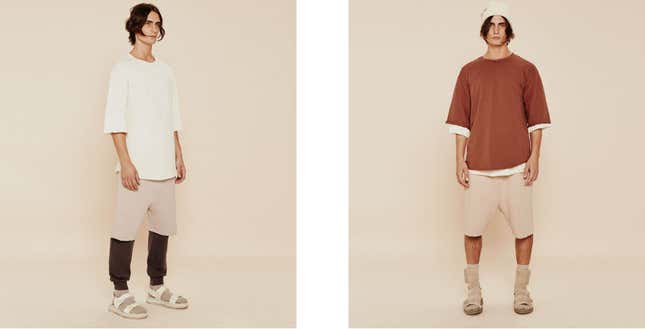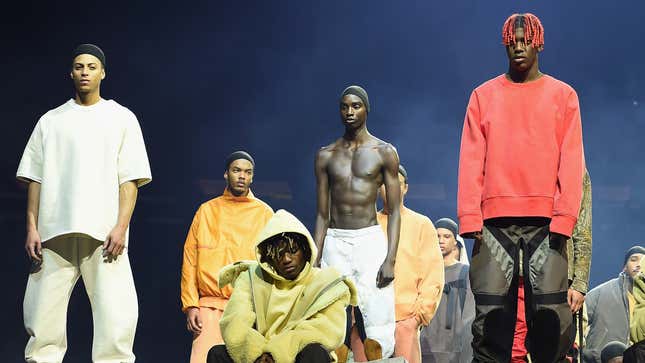 The biggest difference between Zara's line and West's is the price. One of the boxy sweat tops at Zara will cost you about $50. The Yeezy original is more than $400. We've reached out to Zara and Adidas, which collaborated with West to launch the Yeezy line, for comment and will update this post with any response.
As some commentators have pointed out, there are a few ironies in Zara ripping off West. First, West is accused of blatant copying himself. He has liberally pulled from the work of designers such as Helmut Lang and Martin Margiela, changing only minor details at times. Fans have also criticized him for the high prices of his clothes, which exclude many from buying it, even as he's said he wants to make it available to everyone.
Zara was happy to oblige with its democratized version of West's collection—which was an easy target for the fast-fashion giant. The Yeezy line is expensive, incredibly hyped, and easy to reproduce, given that that it is mostly basic shapes made of cotton terry.