A vertical shot of a fiery Portugal sunset is the best photo Florian Meissner took this week—at least that's what his phone says. The image pops up at the top of Meissner's screen when he opens The Roll, an app that organizes iPhone photos and makes them searchable by category or 20,000 auto-tagged keywords.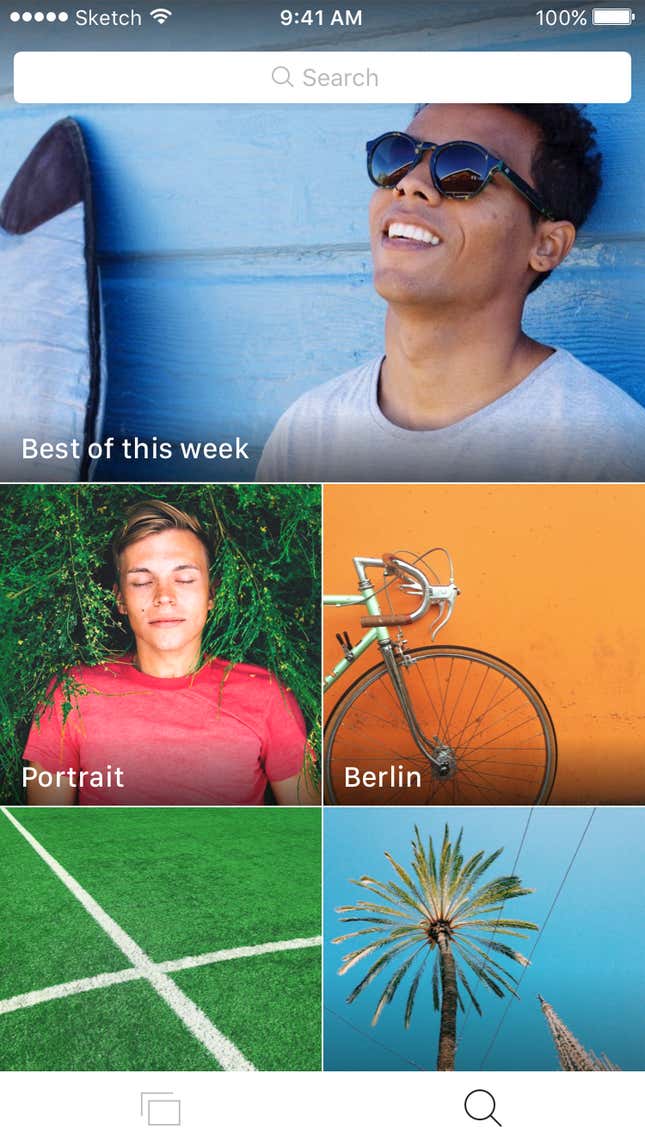 The Roll was created by EyeEm, a tech company founded by Meissner and three other photographers in 2011. One part subjective curator, one part robotic word cloud, the app creates categories based on what you photograph most, but also organizes pictures in each category according to their quality.
"It makes no sense to have the camera roll arranged by date," Meissner says. "You want to see your best photos. When you download the app, it will sometimes resurface amazing pictures buried in your phone from two years ago."
The key to the app is its image-recognition technology, which took almost five years to build. The algorithm can identify people, places, things, and emotions with incredible accuracy, and can also identify and rank photos by their "aesthetic quality," a metric the company developed in collaboration with professional photographers.
That technology powers both The Roll and EyeEm, a separate app that allows users to upload and sell their mobile photography in a commercial marketplace. Whereas professional stock photographers screen and tag their photos by hand, EyeEm is able to perform both functions automatically. The EyeEm app, launched in 2015, has already inked partnerships with Getty and Alamy.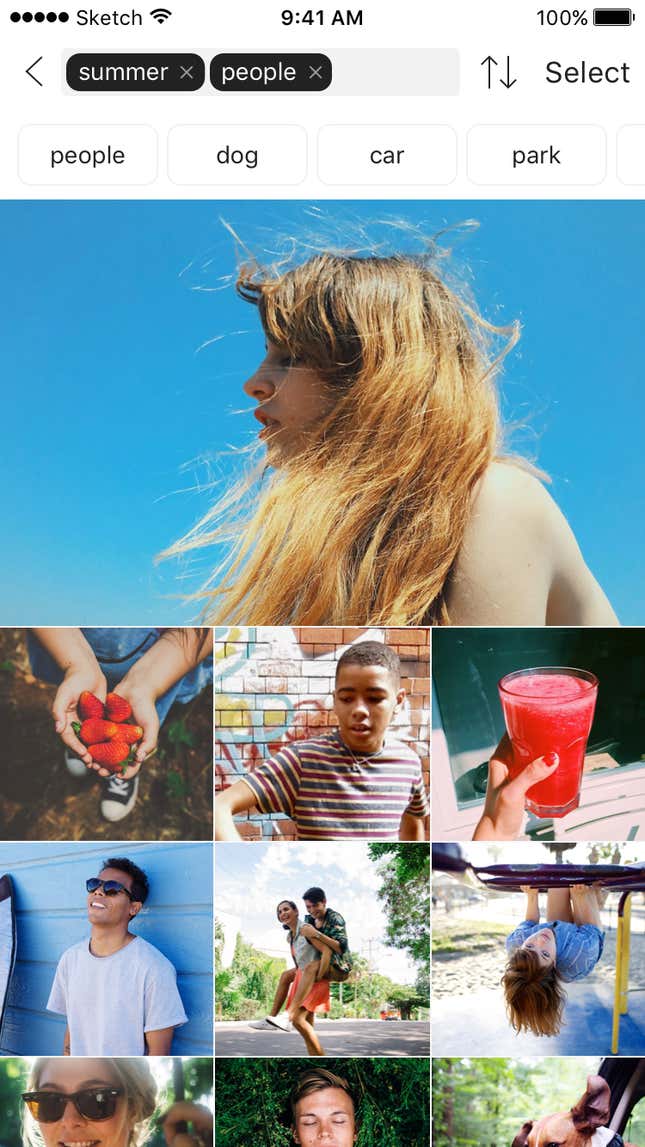 "Now that the technology is really mature, we decided to take a stab at helping people not only in their commercial content but in their personal content, too," Meissner says of The Roll.
Of course, making a seamless experience of taking that Portugal sunset shot and selling it to Getty is EyeEm's ultimate goal. By identifying a casual photographer's best photos, The Roll makes it more likely that he or she will upload those photos to the EyeEm marketplace, where there's a chance someone will license them. Then EyeEm gets a cut of those fees.
For users, it's a win-win situation. Go ahead, take a hundred photos of your french toast—The Roll will keep them organized and tell you which is best, and EyeEm will let you sell it to pay for your next brunch.