Snapchat, the messaging service where missives disappear within seconds or days, has started selling an ice cube tray on Amazon. According to the description on its product page, Snapchat sees ice cubes as kindred spirits, as they too disappear after a given amount of time.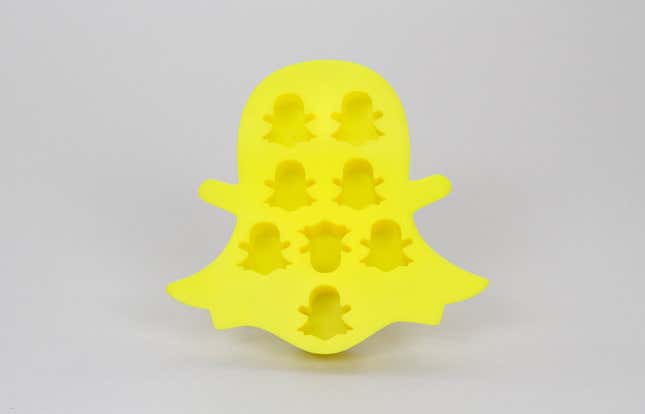 The page also outlines the following benefits of the $12.99 tray that produces tiny ghostly ice shapes:
Produces eight ghost-shaped ice cubes

Ice cubes are ephemeral – they disappear at warm temperatures

Great for cooling down Mar-ghoul-rita's and Boo-jito's
Made of flexible silicone material
The company currently sells an official trading card deck and backpack. Snapchat wasn't immediately available to explain wether it was planning to offer more ghostly merchandise, or why it decided another ice cube tray was something the world needed. As many have reported, the company is trying to "grow up," as it aims to make money off of its growing user base.
Perhaps home goods, rather than advertisements, are just what its users are after.