Chemistry can do amazing things. In the latest example, chemists at the University of Maryland at College Park have created transparent wood, which is more insulating than glass and degrades more easily than plastic.
To achieve the feat, they needed a piece of basswood (from the tree also known as tilia or linden) and a cocktail of chemicals. First, the wood was boiled in a solution of sodium hydroxide and sodium sulfite in water for 12 hours. Then it was rinsed with warm water three times to remove chemicals, followed by immersion in hydrogen peroxide. These chemicals removed lignin, which gives wood its color, and left behind a colorless block.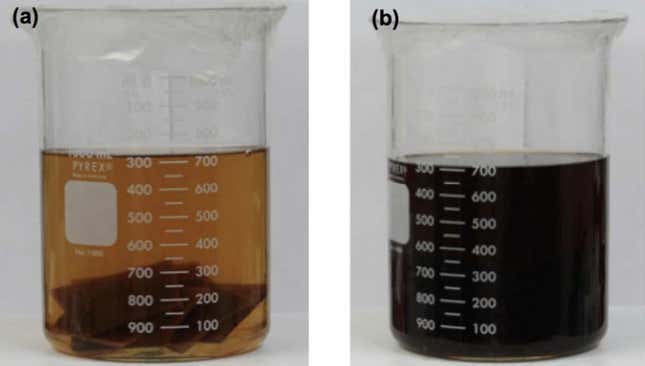 Next, they treated it with an epoxy resin which made it about six times stronger than the original block of wood. The polymer layer creates conduits of light, making it look transparent.
This way, the channels that once pumped the nutrients the plant needed now carried rays of light instead. Such passageways don't exist in glass or plastic, and they offer a new way of transferring light from one side to another.
This is not the first time someone has made wood transparent, but this is the first time researchers have been able to make 10 mm-thick piece of wood, sized 100 mm by 100 mm in area, almost completely transparent. Still, for it to work as a window pane, they will have to do a lot better.