Despite Donald Trump's China-bashing remarks in the US presidential campaign, one Chinese factory is betting on his victory, and aims to profit from it.
The Jinhua Partytime Latex Art and Crafts Factory, a Chinese mask maker based in the Zhejiang province, has begun rolling out thousands of Trump masks, as the factory believes he will eventually win the election, Reuters reported Thursday (May 26).
The factory produces rubber and plastic masks of everyone from Osama bin Laden to Spiderman, and now it's also churning out thousands of masks of US presidential candidates, including Trump and his likely Democratic opponent Hillary Clinton.
So far sales of the masks of Trump and Clinton, which go for about $5, are at about half a million each. But the factory management is expecting Trump to win, so it has begun stockpiling his masks. "When US citizens vote," manager Jacky Chen told Reuters, "they will probably vote more for him."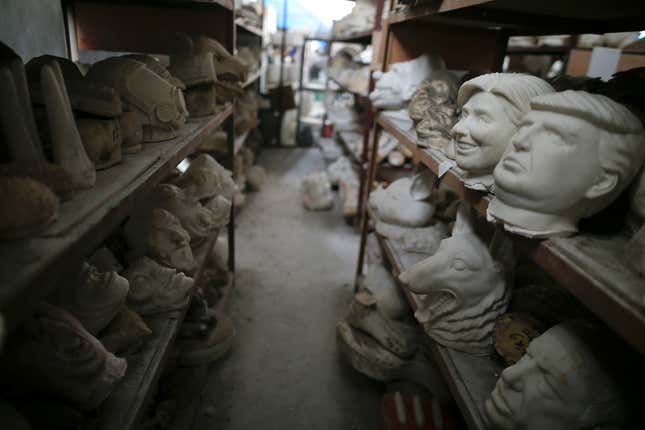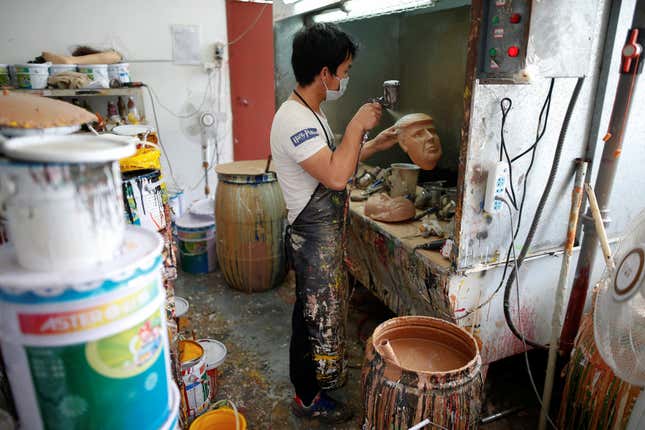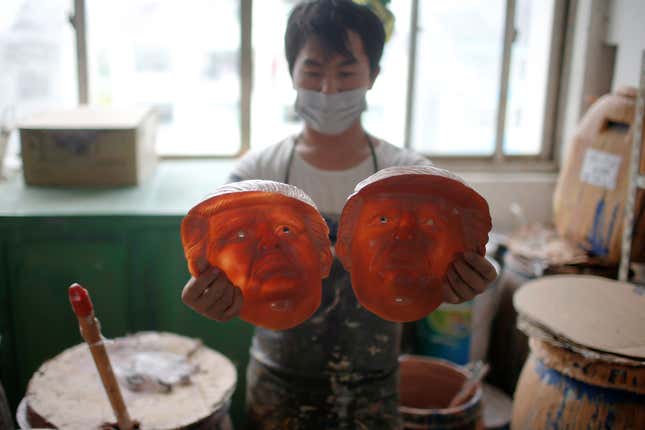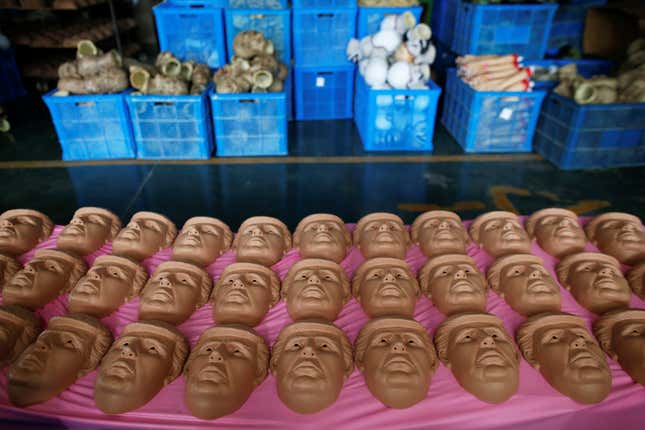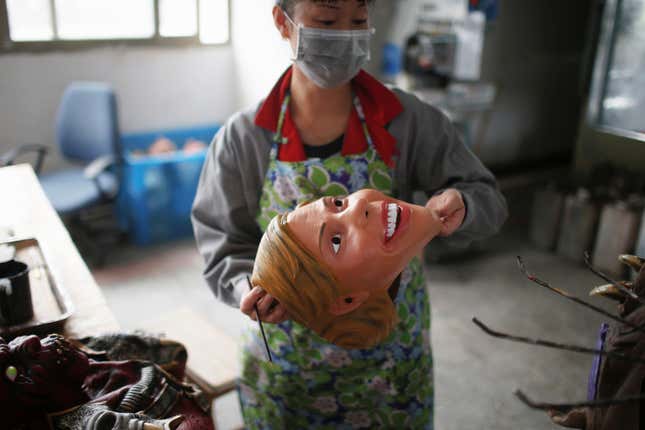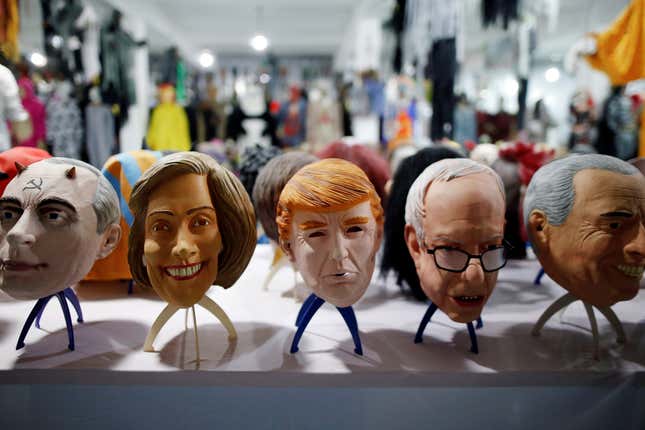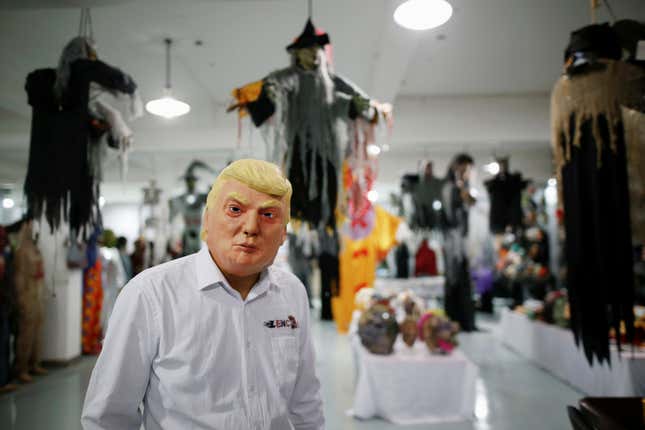 Established in 2010 and staffed with 700 employees, Jinhua Partytime claims to produce up to 30% of the world's plastic and rubber masks, which are mostly exported to the US and Europe, local media reported (link in Chinese).