A Chinese mall's publicity stunt went awry earlier this week when a young child wrecked an elaborate Lego sculpture of a Disney character commissioned by China's Dalian Wanda Group. Over $15,000 worth of Legos and three days of work went into building the five foot replica of Nick Wilde, a character from Disney's recently-released film Zootopia. The character was briefly displayed at a shopping mall owned by Dalian Wanda in Ningbo, China, according to a report by Shanghaiist.
Disney has already said it may sue Dalian Wanda over using other Disney characters to promote one of its new theme parks. Dalian Wanda Group denies any infringement of Disney intellectual property and says the Disney characters were used by retailers who rent space in Wanda City, with Disney's permission.
The artist who built the Lego sculpture goes by Mr. Zhao. He photographed the piece while it was under construction and got a picture with it before it went down.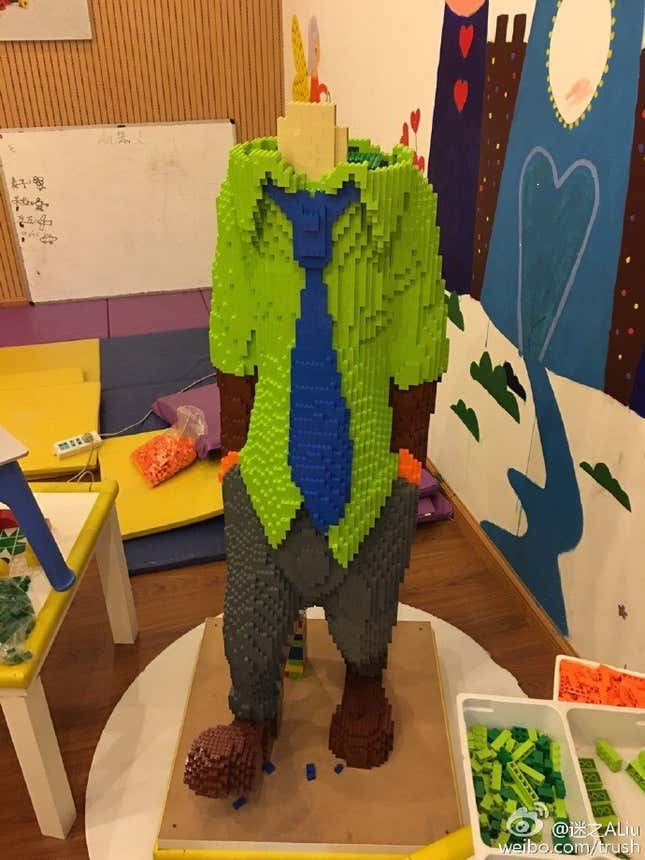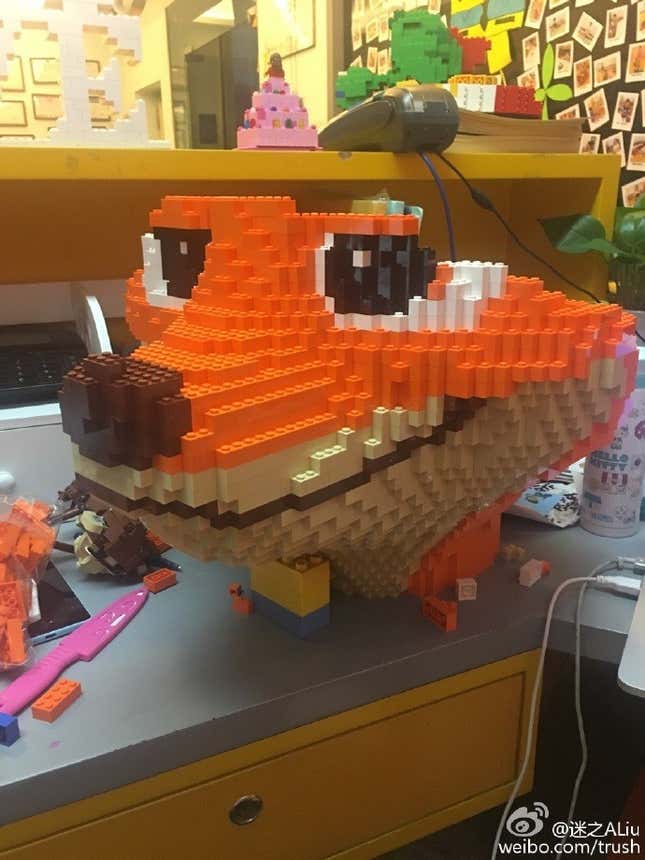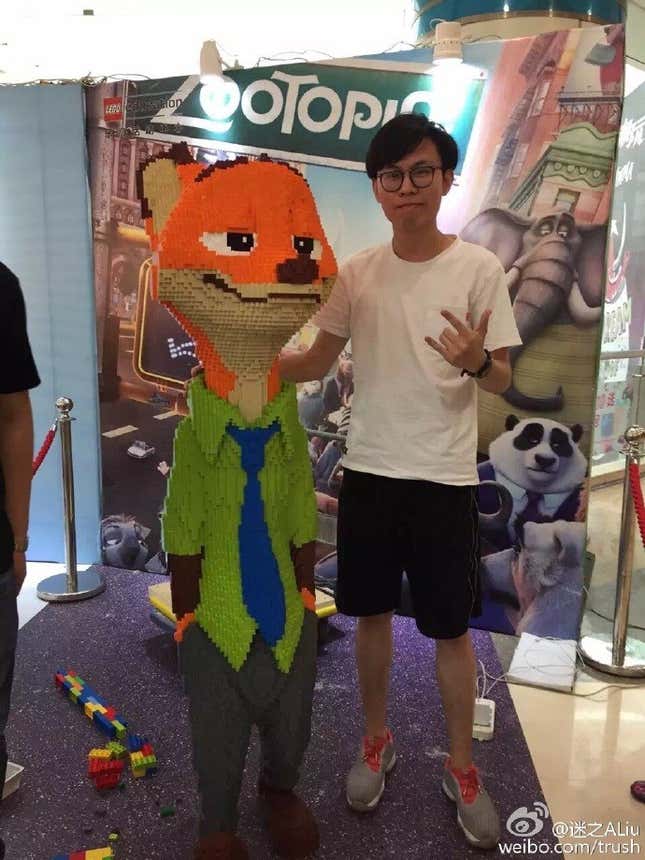 Zhao refused to accept compensation from the child's parents, Shanghaiist reports, instead placing the blame on Wanda employees, who he said should have been more careful. Disney has not yet commented on the incident.
We have reached out to Disney and the mall where the sculpture was displayed, Wanda Plaza Ningbo, for comment.