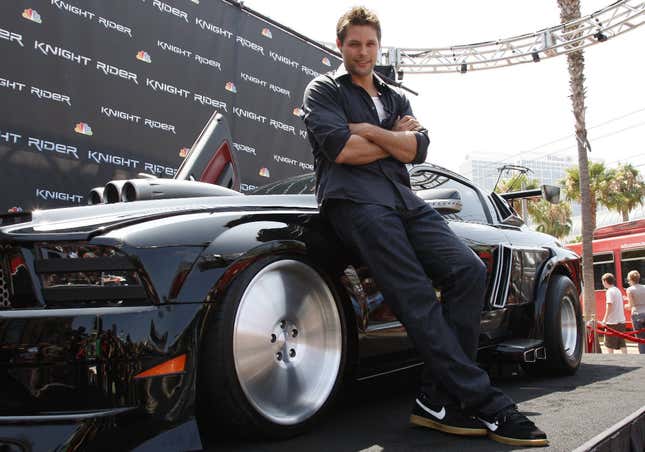 Few people outside of the technology business have heard of Nuance, a large but relatively unglamorous Massachusetts-based company with deep roots in America's research aristocracy. That is about to change.
Yesterday, the company made an eye-catching and widely shared announcement about what it sees as the future of advertising. Nuance has developed "voice ads" that can understand human language and talk back to people. (Whether this is a desirable development is another matter.)
Also yesterday. Carl Icahn, the activist investor recently in the news for launching a bid to buy Dell, revealed he has taken a 9.3% passive stake in the company. Nuance's stock quickly rose in after-hours trading. Two weeks ago, private-equity firm Warburg Pincus said it owned 14.6% of Nuance.
Nuance has its roots in SRI International, an R&D firm that grew out of Stanford University. SRI is also the creator of Apple's Siri, a promising but still limited voice-activated "personal assistant" whose speech-recognition technology is said to be under license from Nuance. (The companies haven't confirmed that licensing arrangement.)
Nuance has a long history of working with language. Founded in 1994 with the express purpose of working on speech-recognition, it acquired a host of speech- and language-processing firms over the years. These include Dragon, a dictation-tool maker; Swype, which speeds up typing on smartphones; and Tegic Communications, creators of the T9 predictive text system on old-school 3×4 keypads (remember those?).
Voice-based interaction with computers is far from mature. But two things suggest it will advance quickly. The first is the ongoing progress in natural language processing, or the ability for computers to "understand" human text and be able to, for example, create summaries or answer questions based on it. The other is the "semantic web," which involves tagging all bits of information with data so that their contents are more easily computer-readable. As natural language processing and the semantic web become more commonplace, so will talking to your computer or mobile phone (or glasses).
Nuance is famous for aggressively protecting its patents. Its products are used in specialized fields such as banking and health care. It even works with IBM's Watson supercomputer. But with yesterday's very public announcement, Nuance has all but said it wants a starring role in the new consumer web. The high-profile investments show that the money has taken note.