Since 2008, the Palace of Versailles—the iconic 17th century château that was once the court of Louis XIV and has since become a symbol of France's royal history—has been transformed by some of the world's foremost artists, from Jeff Koons to Anish Kapoor.
Starting today (June 7) is Danish-Icelandic artist Olafur Eliasson's four-month exhibition at the lavish palace. It includes an imposing waterfall behind the Fountain of Apollo in the estate's vast gardens, from which the water drops at a height of 40 meters (131 ft), reports The Art Newspaper.
"This waterfall reinvigorates the engineering ingenuity of the past," Eliasson said, writing on Instagram that Louis XIV's architect, André Le Nôtre, had plans in mind for a grand water feature that never came to fruition in the late 1600s.
One of Eliasson's best known projects was four artificial waterfalls that were installed along New York City's East River in 2008.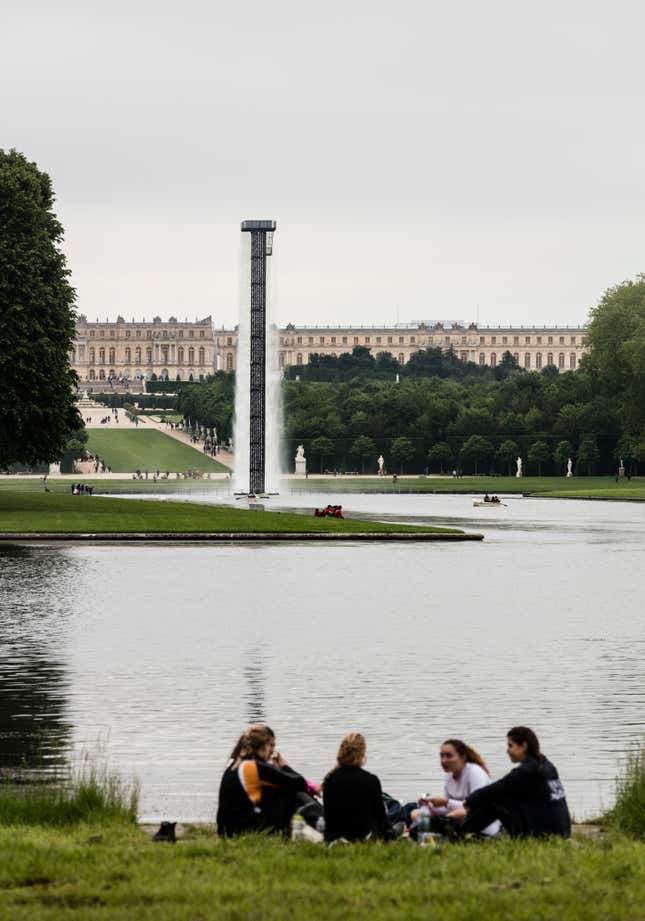 Among his other works in the château are a series of light and mirror installations inside the palace, a veil of fog installed in the gardens, and a glacial surface encircled around a fountain outside.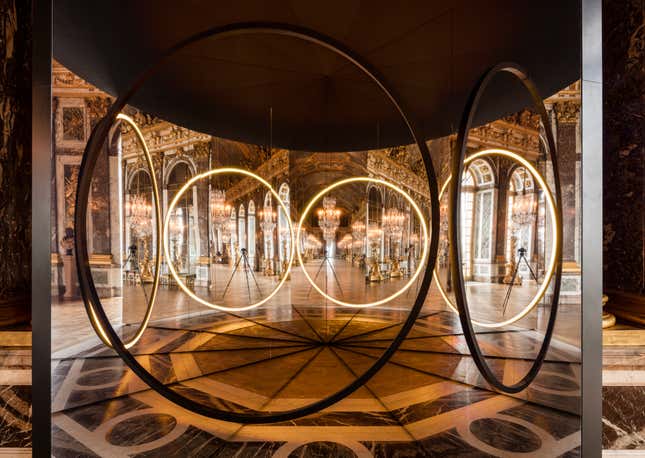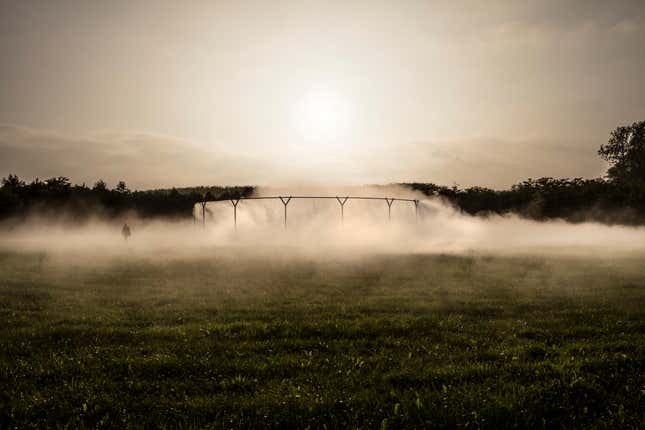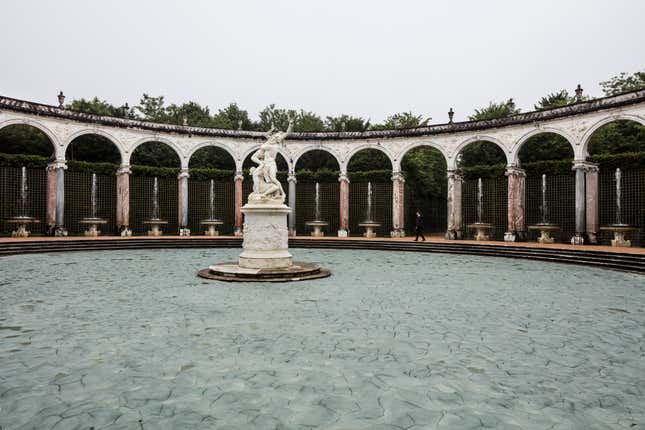 "The Versailles that I have been dreaming up is a place that empowers everyone," the artist said in a statement. "It asks them to exercise their senses, to embrace the unexpected, to drift through the gardens, and to feel the landscape take shape through their movement."
Last year, for the first time in over 300 years, a new fountain made from 2,000 glass beads was installed in the palace's gardens to honour Louis XIV.