Even though Magic Leap, the secretive virtual reality company, has raised millions of dollars from just about every tech giant and is valued at over $4.5 billion, almost no one has seen what its technology looks like, or what it actually does. But a patent awarded to the company today shines a bit more light on what its headset may look like, if not how it will work.
The company was awarded a design patent today—a type of patent that covers the aesthetic look of something, rather than a novel invention itself (those are called "utility patents")—that outlines the basic shape of a head-mounted device that looks not too dissimilar from many of the VR headsets currently hitting the market.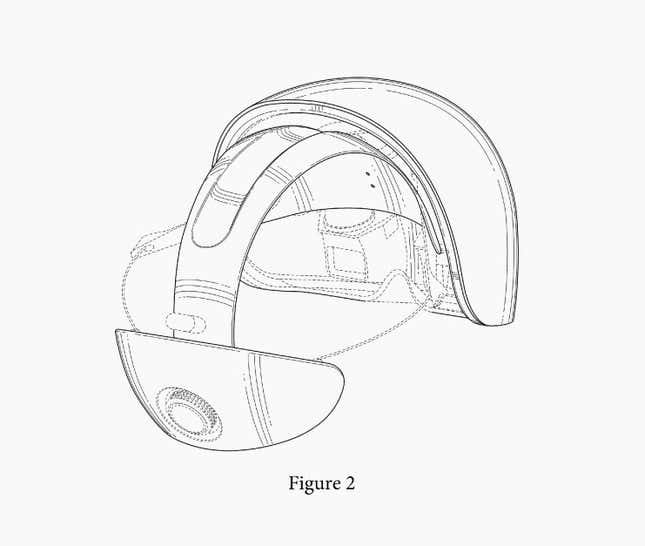 Looking like a cross between a snowboard helmet, and what Darth Vader might wear on the beach, Magic Leap's headset appears to have a curved front—presumably made of glass, as the wearer is supposed to be able to see the world around them, although this is not specified in the patent.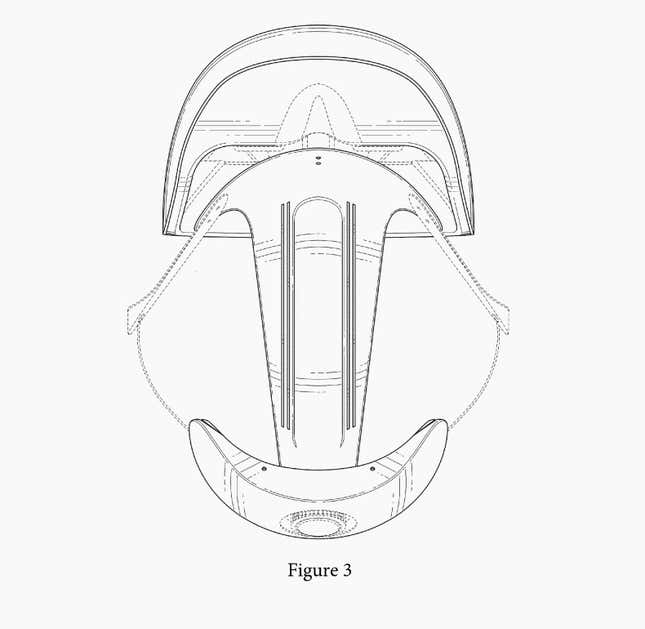 From above, it's clear that the headset has a strap connecting the main viewing area in the front to some sort of size adjuster in the back.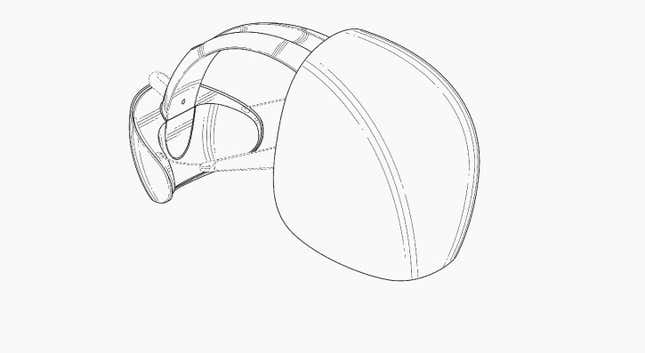 From the side, it looks like a helmet you might have found in the recent Tron reboot.
Additional details about the headset are sparse, and it's worth noting that in design patents, any dotted lines are not covered by the patent, meaning the design is still likely to change. Quartz has reached out to Magic Leap for comment on the design and will update this post as necessary.
In the meantime, enjoy this preview of what you'll likely see through a Magic Leap headset, and ask yourself if this is something you'd enjoy wearing around:
Update (8 June): A spokesperson for Magic Leap told Quartz that the patent was "part of our R&D and experience validation," but declined to explain what that meant. "It's not at all what our product will look like," he added.