Attention paper sophisticates: Ito-Ya, the legendary 111-year old Japanese stationery mecca will make your dreams come true.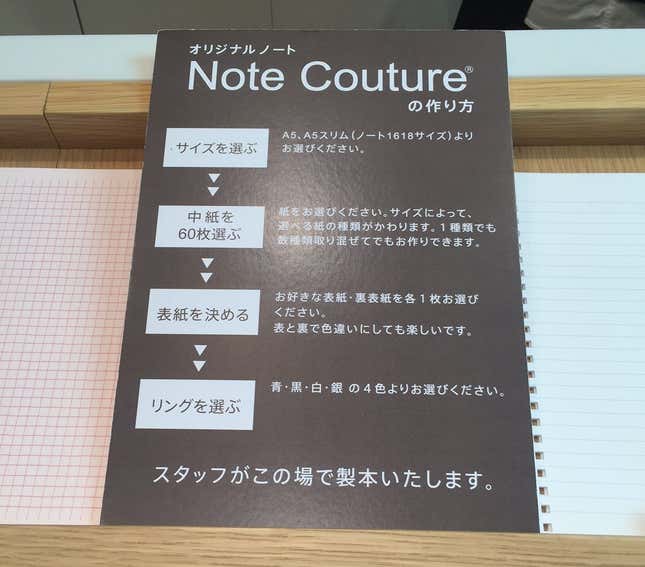 On the fourth level of its renovated 12-story emporium in Tokyo's Ginza shopping district, a counter called "Note Couture" is dedicated to creating the perfect writing pad, on the spot.
For about $9 per 60-page notebook, you can mix-and-match ruled, lined, and blank pages in various hues; debate the spectrum of notebook cover choices; and obsess over the right spiral binding color.
Amid the hundreds of beautiful notebook choices at Ito-Ya, seeing locals queue for a custom book says something about how particular—and playful—Japanese buyers can be when it comes to their writing products.
The Note Couture counter is part of the emporium's seventh-floor shrine of paper, where thousands of perfectly arranged sheets, envelopes, and cards await designers and paper lovers. Stationery options are so plentiful that a designated paper concierge is on hand to advise customers on selecting the just-right weight, texture, shade, sheen, and thickness.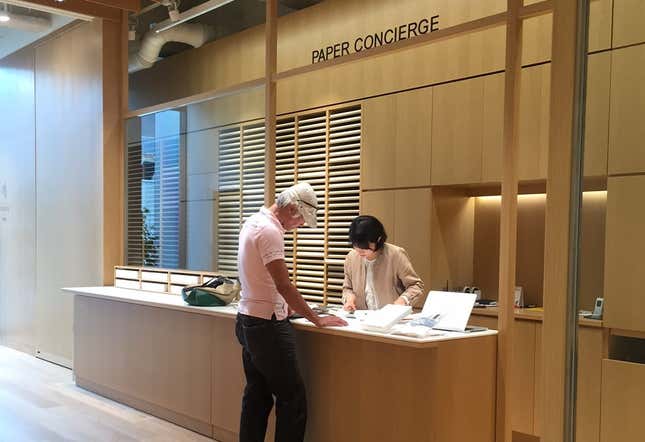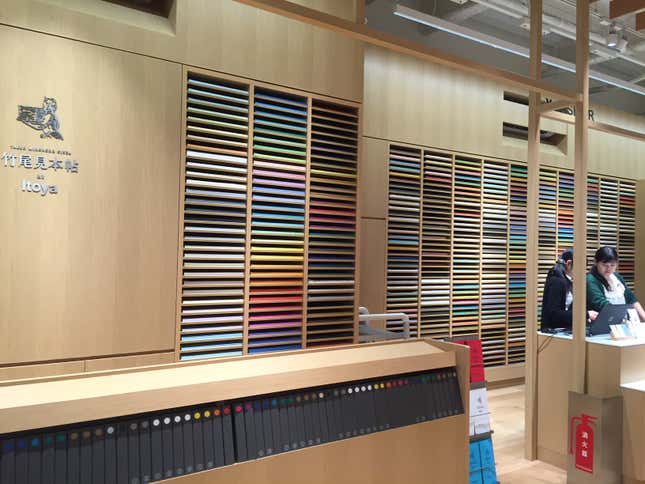 With many good stationery sellers in Tokyo, Ito-Ya is not the only store to offer notebook bespoke services. In Tokyo's Asakusa district, Kakimori offers even more finishing options with various closures and binding options, ready within 10 minutes.
What drives Tokyo's anachronistic passion for pen and paper? Kakimori offers this reflection on their website: "In the modern era, technology is quickly replacing old ways of doing things…However we strongly believe that writing is still important to think' create ideas' and to communicate with other people."
To their point, a 2014 Princeton University study suggested that taking notes by hand instead of on a computer improved the way students processed information, and encouraged them to think more deeply.