Founded by a Muslim woman, the University of Al Qarawiyyin in Fez, Morocco, opened its doors in 859. Its library has been restored during the last three years by another woman, Canadian-Moroccan architect Aziza Chaouni. A wing will be open to the general public later this year.
The library houses a collection of 4,000 rare books and ancient arabic manuscripts written by renowned scholars of the region. According to the AP, the manuscripts include a 9th century version of the Quran and a manuscript on Islamic jurisprudence written by philosopher Averroes.
The University complex was founded as a mosque by Fatima Al-Fihri, who inherited her merchant father's fortunes after the family moved from Al Qayrawan, or modern day Tunisia. In "The golden age of Islam," (French, video) a documentary that aired on France 5 Channel, Al-Fihri was described as a young woman fascinated by knowledge and curious about the world. She oversaw the construction of the mosque, and until her later years, attended lectures by reputed scholars who travelled to teach at the mosque school.
It is still considered a leading religious and education institution in the Muslim world. Today, the University of Al Qarawiyyin has moved away to another part of Fez, but the mosque and the library remain at the ancient complex.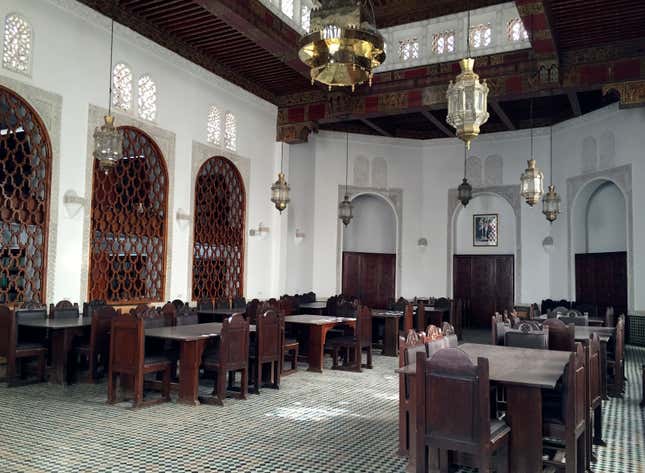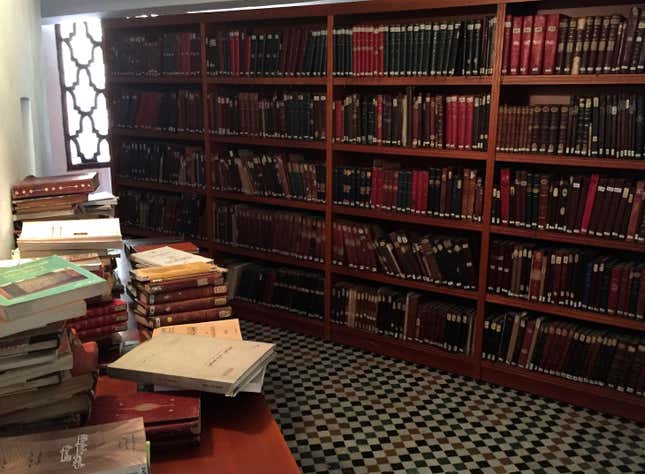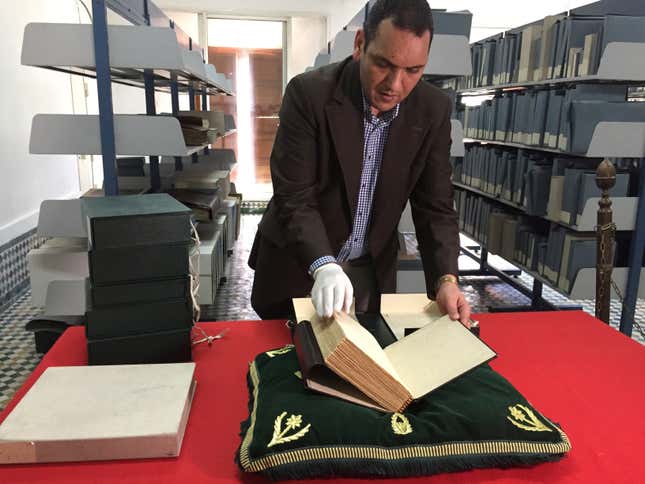 Chaouni, originally from Fez, says she had not heard of the library before she was enlisted by the Moroccan Culture Ministry in 2012 to take charge of its restoration, which suffered from the climate and humidity over the years. "Throughout the years, the library underwent many rehabilitations, but it still suffered from major structural problems, a lack of insulation, and infrastructural deficiencies like a blocked drainage system, broken tiles, cracked wood beams, exposed electric wires, and so on," says Chaouni on TED.com.
The restoration equipped the library with solar panels, a new gutter system, digital locks to the rare books room and air conditioning that will help control humidity and protect books in the library. The library was previously open only to scholars and researchers. It now will have a wing open to the general public, which includes an exhibition room and a small café.