British politician Jo Cox has died after being shot and stabbed in her constituency in Yorkshire, northern England. The Labour Party MP was holding a weekly advice session with locals at a library in Birstall, near Leeds.
Police said Cox, 41, was left bleeding on the ground by her attacker, and declared dead by a paramedic at the scene. A 77-year-old man also suffered injuries.
The attacker, an as yet unidentified 52-year-old man, was arrested and weapons, including a firearm, were recovered. At a press conference, police told reporters that they were unable to discuss motives.
Prime minister David Cameron expressed his grief, as did all of Cox's parliamentary colleagues:
Police were unable to confirm an earlier claim by a witness that the attacker shouted "Britain First"—the name of a far-right political party in the UK—but urged witnesses to come forward with information.
"This is a very significant investigation with a large number of witnesses that are being spoken to by the police at this time. There is a large and significant crime scene and there is a large police presence in the area," police said.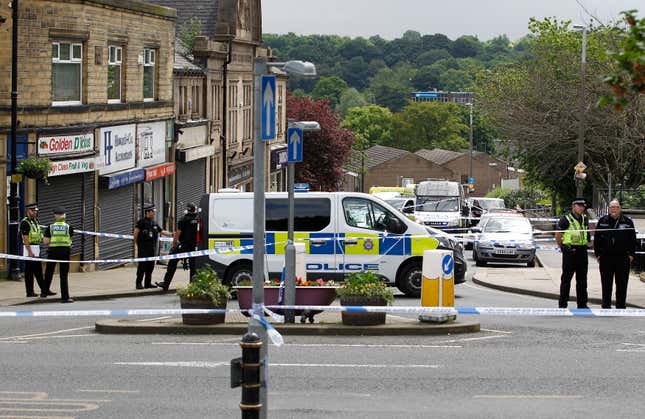 Cox's husband Brendan issued a statement:
Today is the beginning of a new chapter in our lives. More difficult, more painful, less joyful, less full of love. I and Jo's friends and family are going to work every moment of our lives to love and nurture our kids and to fight against the hate that killed Jo.
Jo believed in a better world and she fought for it every day of her life with an energy, and a zest for life that would exhaust most people.

She would have wanted two things above all else to happen now, one that our precious children are bathed in love and two, that we all unite to fight against the hatred that killed her. Hate doesn't have a creed, race or religion, it is poisonous.

Jo would have no regrets about her life, she lived every day of it to the full.