Apple apparently 🔫 down the prospect of a rifle emoji appearing in the next release of Unicode, according to a report from Buzzfeed on Friday (June 17). During a meeting in May, the Unicode Consortium—the group that oversees the coding standard for text on computers and includes representatives from many major tech companies—reportedly voted not to include a rifle in the next set of emoji that were lined up to be included in future pieces of software.
Buzzfeed reported that Apple and Microsoft championed the call to not bring the rifle into the emoji ranks. The group, however, voted to still include it as an encoded symbol in Unicode—meaning that while it won't get its own emoji like 🔫  or 👞  or 🌮,, it will still appear as a black-and-white symbol that can be used in text, like every other emoji and typographical symbols such as & or % or ‽.
The consortium also agreed not to include an emoji to represent the sport of modern pentathlon because it contains a rifle shooting element. (The sport was under consideration along with others, and gold, silver, and bronze medals, ahead of this summer's Olympic games in Rio de Janeiro.)
Quartz has reached out to the Unicode Consortium and Apple for comment.
Although this meeting took place in May, Buzzfeed's report comes at a sensitive time. Gun culture in the US has dominated the news this week, after the worst shooting in recent US history left 50 people dead at a club in Orlando June 12. The assailant primarily used an assault rifle, and US presidential candidates have either been denouncing the fact that it remains so easy to get an assault rifle in the US, or have been telling prospective voters that they won't take away their guns. As Buzzfeed points out, when the rifle emoji was first suggested last year, a gun-control group in the UK told the BBC its inclusion "would be familiarising and popularising the image of a weapon which is not a good idea."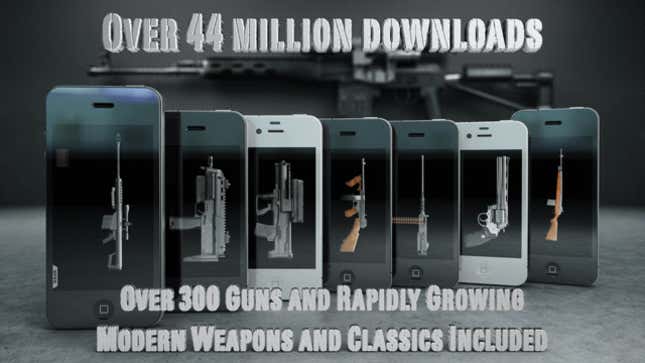 Apple seemingly has no plans to remove the 🔫  emoji, or any of the myriad apps that evoke gun culture, such as iGun Pro, which is just a series of pictures of guns and sounds of them firing.