Bradford Jordan, a teacher and business coach by trade, has been telling stories his whole life.  When he was younger, he says, he would tell them so often that he never knew when to stop.  "I would just go and go and I was never sure why."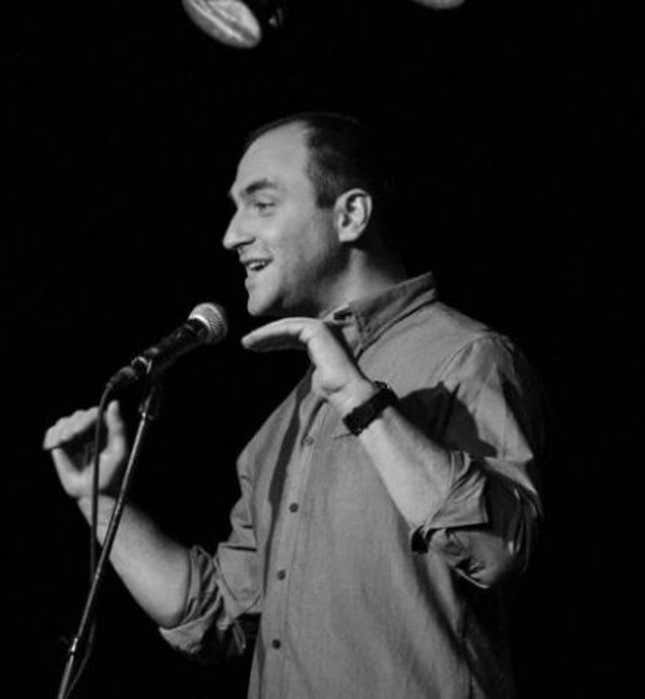 It was only after he started editing down his stories, mining them for moments of truth and meaning, that he realized he had a gift for it. When his name was randomly called at his first Moth Story Slam, a monthly event in New York City where people gather to tell true stories about seminal events in their lives, a "sense of purpose" took over.
In a venue packed with 450 strangers, Jordan told a true story about the time he found out he was the father of a child he had never met… and then days later was informed the whole thing was a cruel prank. The story was funny and true (and didn't go on too long) and for his brief time on stage, the audience was rapt.
"Telling a story—preparing a narrative—helped me channel my creative impulses into self-reflection," Jordan says. "To be able to be creative and honest at the same time was a revelation for me."
Listen to "Father's Day" by Bradford Jordan:
Whereas Jordan seeks moments of creative clarity and truth onstage, Charlie Hoxie spends his days striving to record them. A documentary filmmaker who works for a Brooklyn TV channel, Hoxie is constantly aiming to capture honest and emotionally revealing moments on camera—they can be elusive, but when he finds them, they feel revelatory, like he's stumbled into a secret.
"You put in the legwork to get access to people, to get them to open up," Hoxie says. "And then those breakthroughs happen when you're able to see that on camera."
For documentarians, those "breakthroughs" aren't always easy to come by, and are sometimes the result of months of searching. For example Hoxie says he'll never forget visiting a man outside Coney Island after Hurricane Sandy; his vulnerability created some of the most powerful moments Hoxie had ever recorded.
"Here was somebody in the most dire straits I'd ever encountered in filmmaking and he just completely opened up to us," remembers Hoxie. "It felt surreal… but at the same time it was incredible that someone was trusting you enough to open up, and you can capture that moment."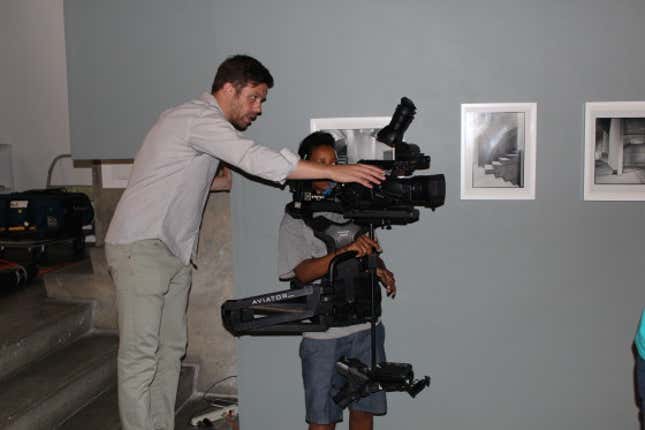 Hoxie says his work can be challenging, "but finding those moments of beauty in the way someone answers a question, the way they move their eyes or their body, how they're expressing something much deeper"—that's what Hoxie says he aims to capture.
Jordan shares that goal, except the moment he's trying to capture is an audience's attention. Both he and Hoxie toil for hours behind the scenes to create one moment of connection that they can pinpoint, as they aspire to replicate the experience again and again. When it happens, the feeling is like no other.
"I remember, when I told that story at [The Moth], the audience was completely silent for almost the entire story," he says. "But when I revealed my own discovery that it was a prank, that I was in fact, not the father of a five year-old, the entire room shared in my relief and shared in my pain.  There was a collective gasp, followed by a collective exhale, which was one of the most extraordinary moments of my life." 
This article was produced on behalf of Lincoln Motor Company by Quartz creative services and not by the Quartz editorial staff.