As wildfires rage in southern California, one real-life road runner has decided to give up on rescuers and save itself.
A huge fire broke out in Potrero, California, on June 19, spreading over 7,500 acres of dry land near the US-Mexican border and threatening around 1000 homes. Firefighters are struggling with the blaze, and have only managed to contain 15%, CBS 8 reported this morning.
A local emu made a run for it on Sunday (June 20), fleeing flames for the questionable safety of a nearby highway. ABC 10 reports (video), that an animal control office tried to help the scorched bird, but its owner allegedly fired warning shots to keep the officer away. The bird has since disappeared, and its owner subsequently arrested.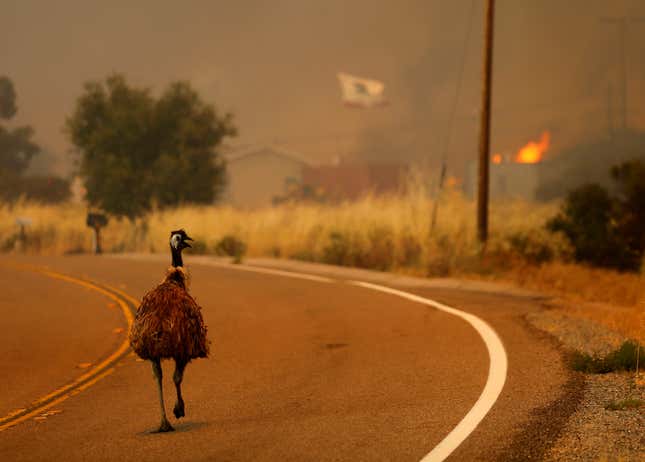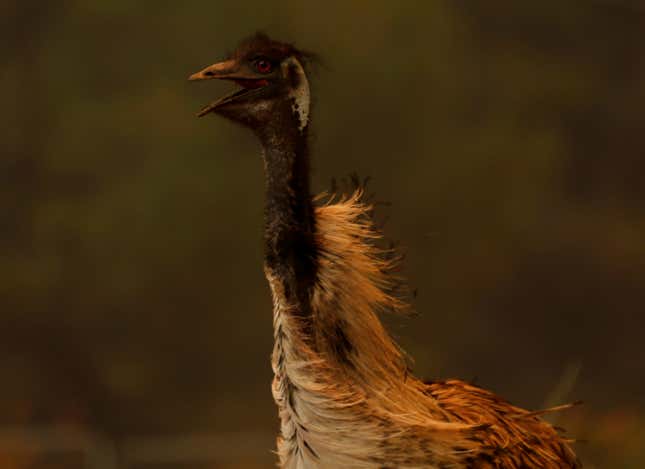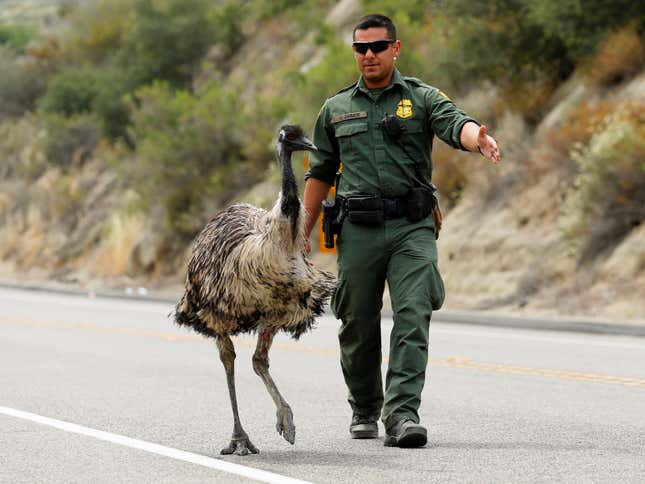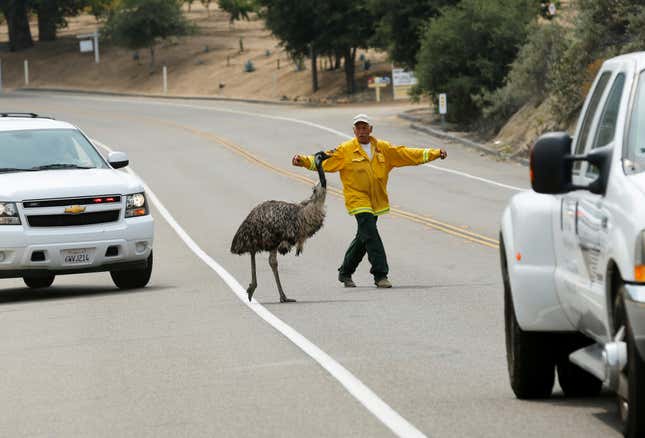 It's not the first emu to inadvertently find celebrity on Youtube: