Blue Origin, the space company founded by Amazon CEO Jeff Bezos, said it broke ground on a 750,000-square-foot "orbital vehicle" factory in Florida, to build full-scale rockets that could reach the International Space Station or the altitudes where satellites orbit.
"We're clearing the way for the production of a reusable fleet of orbital vehicles that we will launch and land, again and again," Bezos confirmed via email.
Blue Origin's current rocket, the New Shepard, became the first vertical take-off vehicle to fly to space, land on Earth, and fly to space again earlier this year. However, the vehicle lacks the capability to earn money doing anything but giving people a good view.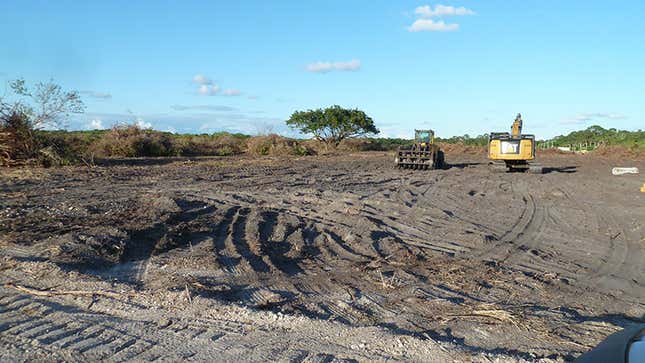 Now the company is aiming to build more useful rockets to compete with companies like Elon Musk's SpaceX and United Launch Alliance (ULA), the joint venture of Boeing and Lockheed Martin that launches most US government satellites.
Previously, Blue Origin announced it would build a new engine for ULA to help pave the way for its own orbital rockets. (And a ULA executive got in hot water earlier this year after praising Blue Origin's efforts on the engine over that of another company working on the project, saying that ULA is "doing all this work for both of them, and the chances of Aerojet Rocketdyne coming in and beating the billionaire is pretty low. We're putting a whole lot more energy into BE-4, Blue Origin.")
That engine will be initially manufactured at Blue Origin's main facility in Washington state before moving to an as-yet identified full-scale manufacturing facility, but it will be installed in the rockets built in Florida.
The new Blue Origin factory will share many of the technical features pioneered at SpaceX's California rocket factory, including large-scale friction stir welding to join together the body of the rocket, and "automated composite processing equipment," or the 3D-printed carbon fiber to make things like the faring or nose cone of the rocket that protects a satellite during launch.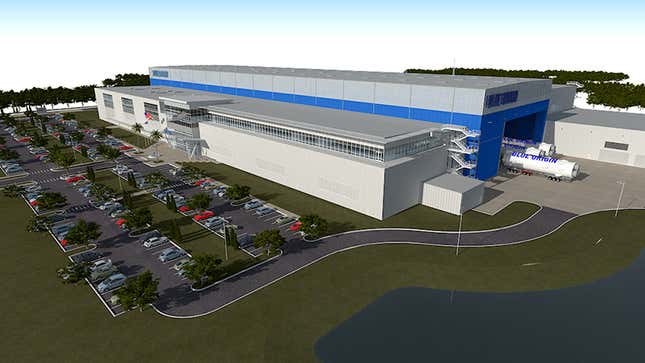 Slated to open its doors in December 2017, the factory would mark Blue Origin's ability to compete directly with ULA and SpaceX in the rocket business, instead of simply being a partner or a critic of the larger enterprises.
Around that time, however, Boeing and SpaceX will be gearing up to be the first private companies to fly humans into orbit.