Nike's loose, waistless "babydoll"-style Premier Power Slam tennis dress didn't win any points from the tennis champs playing at Wimbledon this week. Women athletes sponsored by Nike were given the garment to wear for the tournament, but many found that DIY alterations were required for the sake of comfort and decency.
Nike's short racerback dress with "power pleats" was so shapeless that it ended up flying into the air during matches, exposing players' bodies. The Guardian compared it to a "nightie," a style not typically seen on tennis courts.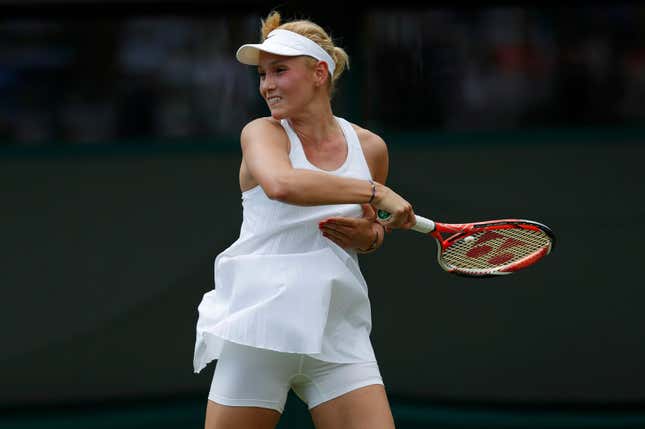 Headbands became belts. Shirts were worn on top to keep the dress under control. British player Katie Swan simply tucked the dress into her shorts in the middle of a match.
Nike reportedly altered the dress after the start of the tournament by sewing up slits in the sides to keep the dress from flying up, but by then, many women were ready to switch to a traditional shirt and skirt combination. The elite London tennis tournament is famous for its dress code: Outfits must be all white, including undergarments and medical equipment, and must meet "common standards of decency."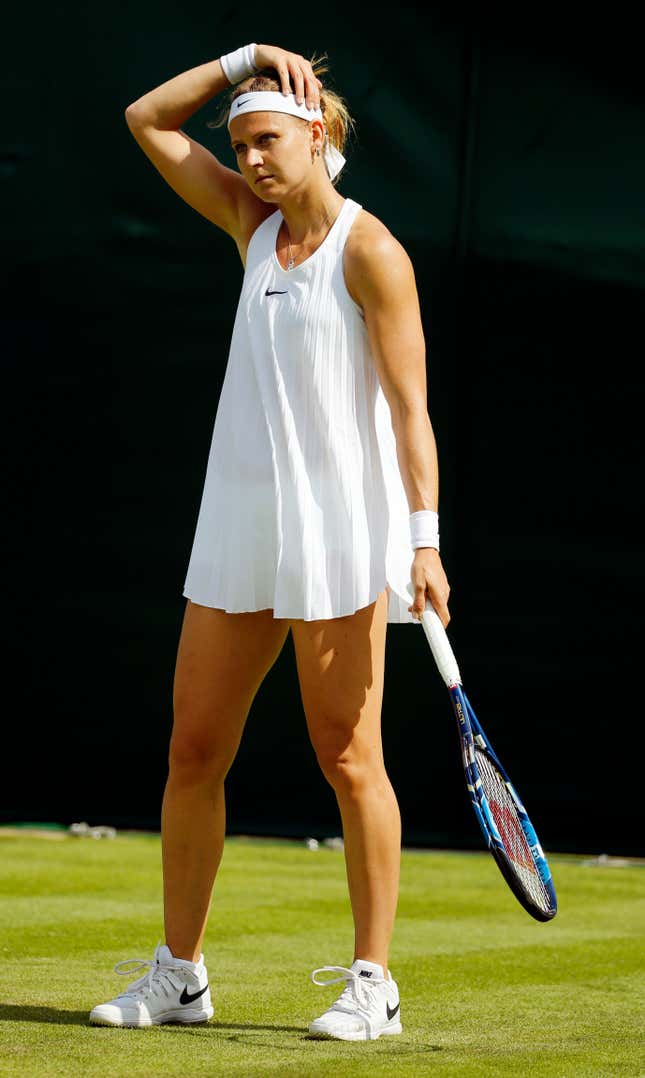 Nike responded to rumors the dress had been recalled with an official statement:
The product has not been recalled and we often customize products and make alterations for athletes as they compete. We work closely with our athletes to provide them with product that helps them perform and feel their best on the court.
If that's the goal, this dress fell short, some players said.
"If you feel good on the court, you can play better. If something is bothering you all the time, no," Russian player Daria Kasatkina, who ditched the dress after practicing in it, told the New York Times. "It's not very nice."