The iPhone was launched 9 years ago today, but Thomas S. Ross claims that he basically designed it in 1992.
In a lawsuit filed Monday (June 27) in the Southern District of Florida, Ross is suing Apple for over $10 billion on the grounds that the company stole the iPhone's designs from a utility patent he filed for an "Electronic Reading Device"(ERD) in 1992.  The patent application was abandoned in 1995 by the U.S. Patent and Trademark Office (USPTO) because Ross failed to pay the fees.
Still, Ross cites the patent filing as proof that he conceived the idea 24 years ago. "The application evidenced that Ross was the first to file a device so designed and aggregated as to have created a novel combination of media and communication tools that Ross called ERD, and whose identity was, since then, hijacked and exploited by Apple's iPhones , iPods, iPads and, others," the lawsuit states.
In 2014, Ross also filed to copyright his technical drawings with the U.S. Copyright Office. He says Apple's devices are derivatives of the first sketch. The second design was an inspiration for Apple's two screen design patent from 2015, Ross claims, but Quartz was unable to locate a patent filing from the USPTO.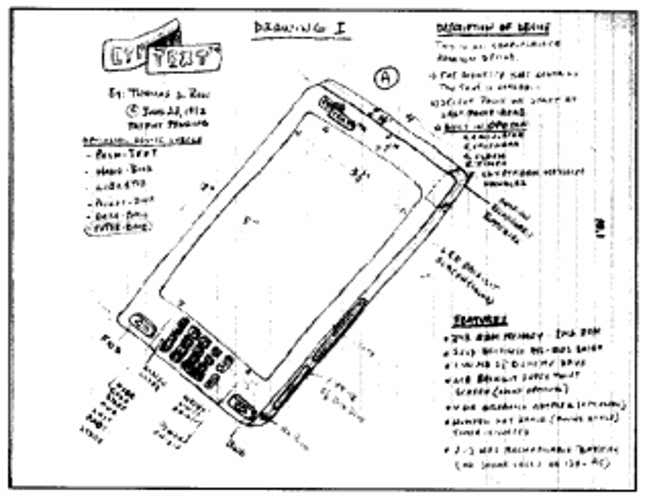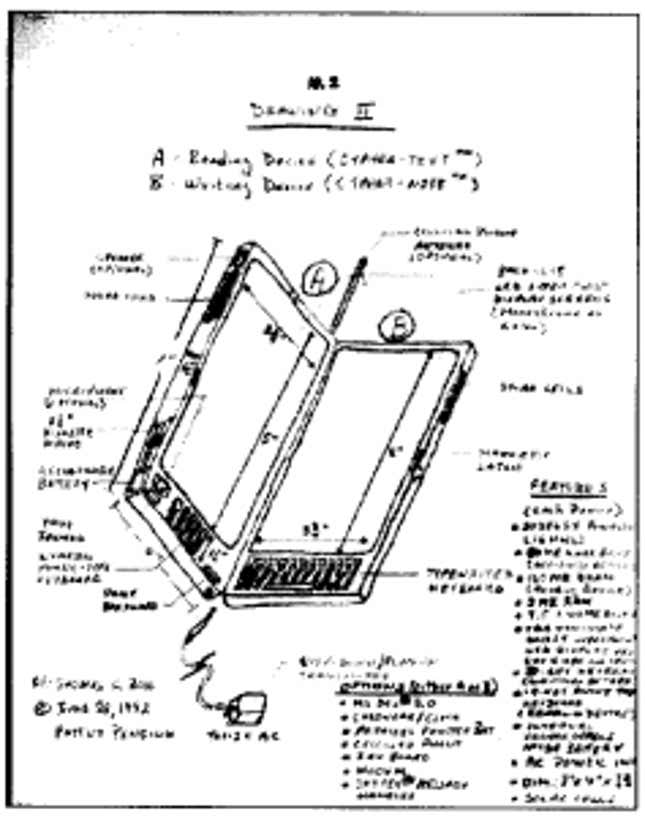 The lawsuit alleges Apple misappropriated the ERD and infringed on the copyright.
In addition to $10 billion compensation, Ross is seeking 1.5% royalty on all future iOS device sales and a jury trial. This isn't the first time Apple has been hit by a patent troll.