Over 1,200 rolls of film negatives by an unknown photographer from the 1950s, and just one roll has been developed. Could this be the next Vivian Maier, the American street photographer whose genius was only recognized after her death?
In 2015, US photographer Levi Bettweiser purchased 66 boxes of used photo film over a series of twenty eBay auctions. Bettweiser was told nothing about the photographer but his first name and home town: "Paul" from East Chicago, Indiana.
Photographs he developed from the first roll offered a striking glimpse inside US family life in the 1950s: Two young boys standing on a front porch, wearing dark checkered jackets and boots, holding snowballs. A little boy lifting a toy car above his head, while a woman washes dishes behind him. In the reflection from a window, we see an arm holding a small camera.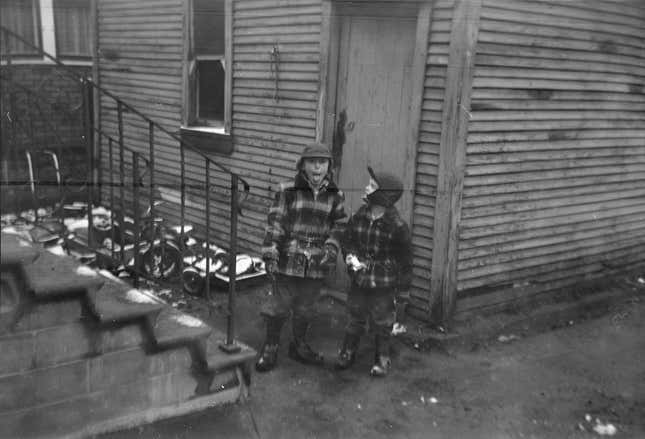 Bettweiser is passionate about recovering photographs from old, abandoned film rolls found in antique stores, flea markets, or sent from donors who simply found them at their grandparents' attic. Since launching his "Rescued Film Project" two years ago, Bettweiser has been salvaging undeveloped film rolls from the 1930s to 1990s in order to process and archive them, including 31 rolls from an unknown World War II American soldier.
Paul's remaining negatives could be significant, says Bettweiser, because of the sheer amount of film there is, and because of the way they were carefully wrapped in multiple layers of newspaper, tinfoil and athletic tape, all packed in cigar boxes, labeled and date-stamped. It took him hours just to unpack half of the film rolls, let alone to process the deteriorating film.
"It shows that he really really cared about the images he took and about his family," says Bettweiser.  "You can speculate that he knew he wasn't going to process the film for a long time, so he wanted to make sure that they remain protected for as long as possible," he adds.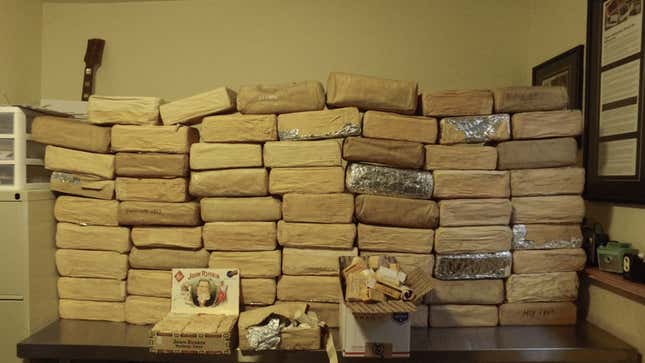 Bettweiser's project to develop the film is now a race against time, as the film quickly deteriorates under the effects of light, heat and moisture. To use the correct mix of chemicals for film of that era, he engaged a company called Blue Moon Camera in Portland to custom-process the negatives with a special solution, created according to literature on historical chemistry.
And to raise the money to process all those negatives, Bettweiser has started an online crowdfunding campaign, which just reached its funding goal of $15,000 at the time of writing. Bettweiser still hopes to get in touch with the photographer's family, and says he intends to create publicly accessible online galleries for the photos, or even a video, once enough funds are raised.
"It's such a huge chunk of someone's life and work, and to just let it fade away, seems like an utter tragedy to me," he says.