Serena Williams, the world number one, has won Wimbledon—again. She has now claimed the title seven times, with the most recent win meaning she holds the joint record for 22 Grand Slams.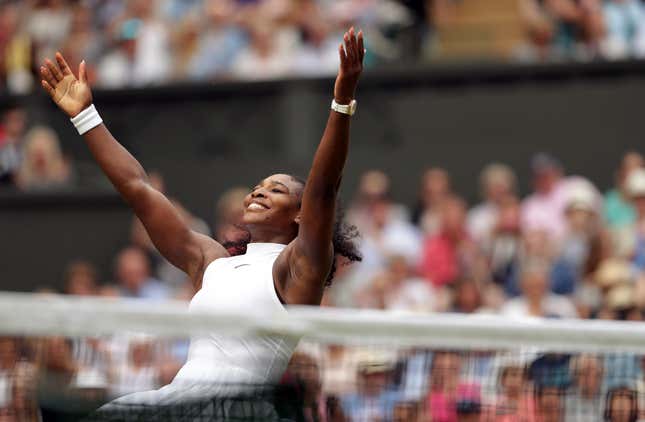 Williams, 34, lost just one set throughout the tournament, beating German Angelique Kerber 7-5 6-3 in the final. Her success comes after a year of losing at Slam tournaments, including against Kerber in the Australian Open final in January.
With 22 Grand Slam wins under her belt, Williams now holds the joint since the introduction of Open Era tennis in 1968, alongside German player Steffi Graf. Margaret Court holds the all-time record, with 24 major wins, but 13 of these were won before the Open Era.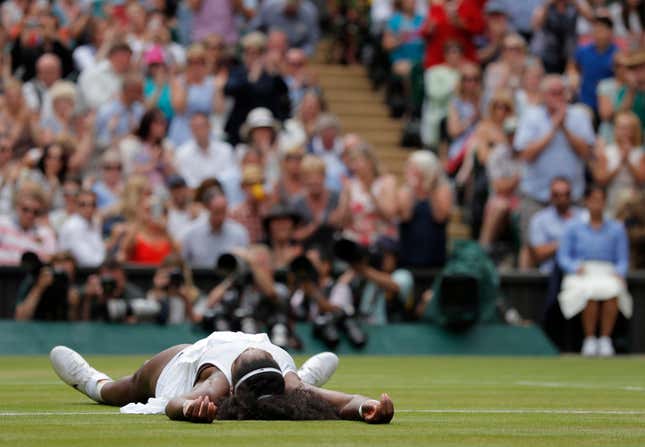 After claiming the title, Williams said her 22nd prospective win has been on her mind.
"It's been incredibly difficult not to think about it, I had a couple of tries this year, lost to two great opponents," she said. "Thank you for being out here to say number 22, I love you guys so much. This court definitely feels like home. I have a match out here in doubles, so I'll be back out here later on."
Beyoncé and Jay Z were among the crowd celebrating Williams' win, having travelled to watch the Wimbledon final in person.