The US Holocaust Museum has a Pokémon problem. Three areas in the austere Washington, DC, memorial to victims of the Nazi regime have been designated PokéStops, where players collect treasures like potions, pokéballs and Pokémon eggs in the new augmented reality game Pokémon Go.
"Playing Pokémon Go in a memorial dedicated to the victims of Nazism is extremely inappropriate," Andy Hollinger, the museum's director of communications tells Quartz."We are attempting to have the museum removed from the game."
Hollinger says that it's not the use of the mobile gaming technology that's the issue, but the callous fun of a game played amid the museum's somber content. "Technology can be an important learning tool, but this game falls far outside of our educational and memorial mission."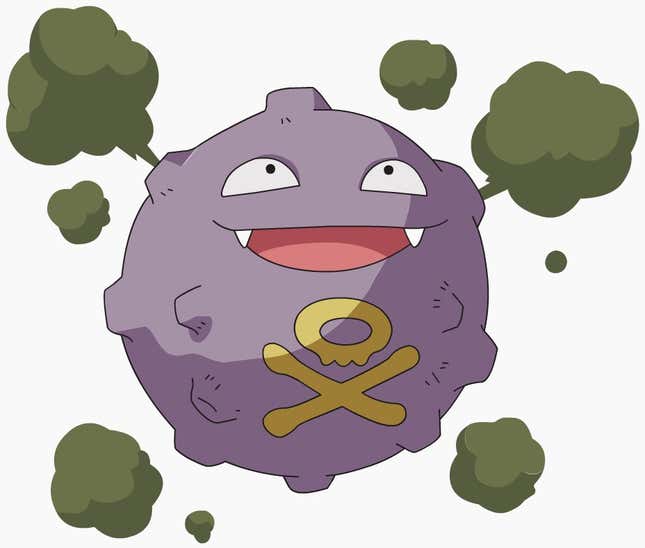 The museum is particularly concerned with an image circulating online that suggests Koffing, a purple spherical Pokémon creature that breathes toxic gasses, might appear on the premises, reports the Washington Post. A Imgur user claimed to have spotted the odious virtual reality critter near an auditorium displaying testimonials of Jews who survived Nazi gas chambers, although the sighting has not been confirmed.
The Holocaust Museum is not the only sacred place to be invaded by players of the Nintendo-Niantic Labs created-game. A cemetery in Evansville, Indiana was mobbed by players who traipsed across grave plots late at night, over the weekend. "There was traffic in here like I hadn't seen since Memorial Day weekend," said Chris Cooke, superintendent of city cemeteries to local paper IndyStar.
"It took me about an hour and a half to clear the cemetery and I ended up requesting the police department shut the gates until we can get ahead of it with some information."
The mobile phone game launched in Australia, New Zealand and the United States last week. Since it became available in the US on July 7, increased foot traffic to churches has also been reported. Many landmarks and locations in the GPS-based game appear to be places of worship.
One rural Nebraska priest named Ryan Kaup hopes to capitalize on his parish's sudden fame as a Pokéstop, reported Catholic News Agency on July 11. He said he's contemplating installing a sign to welcome Pokémon players.
Anytime we have an encounter with another human being it is an opportunity for evangelization. Cristo Rey being a Pokéstop brings people to our doors who never would have come otherwise…I'm toying with the idea of putting up a sign outside that says 'Pokéstop. Come in and say hello!' or something along those lines.

Any chance we get to share the Gospel is a good thing.
Pokémon Go's developer originally used crowdsourcing to designate locations in an earlier version of the game. Quartz has reached out to Niantic to inquire about its policy on using sacred spots and places of worships in the game design and will update this post with any relevant information.