David Cameron has formally handed in his resignation as prime minister in an audience with the Queen of England, ending a tumultuous couple of weeks after the UK's vote to leave the European Union.
Cameron's children Nancy, Florence, and Arthur, accompanied him to the palace, one of the first times they have ever appeared in public.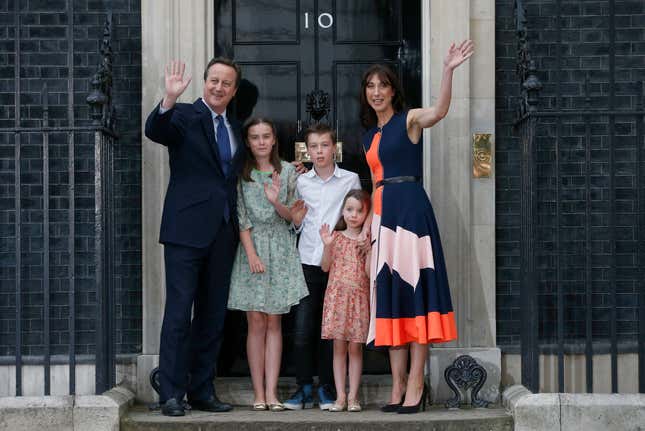 Samantha Cameron, the former prime minister's wife, has been a public figure alongside her husband. But unlike in the US, children close to politics in the UK are kept carefully out of the limelight. It isn't illegal to photograph them in public places, though guidelines are in place on the photography of children generally. Conventionally, politicians just don't often display their families in the public eye, and photographers rarely breach that convention.
When Gordon Brown, the prime minister who preceded Cameron, resigned, his children also accompanied him. It was also one of the first times they were seen.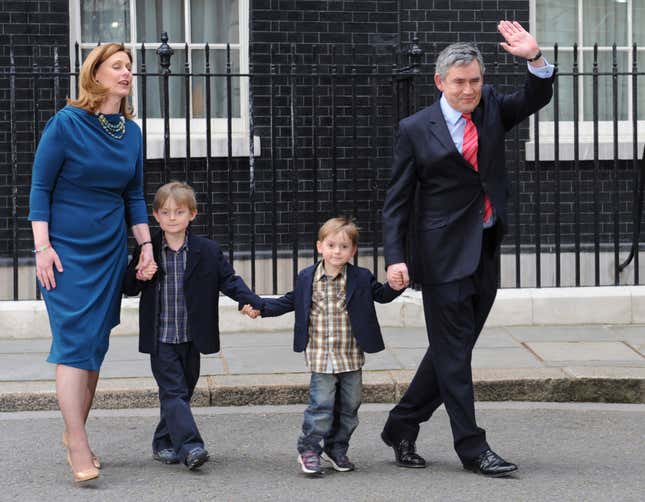 Both families had lost children: Cameron's oldest son, Ivan, died in 2009 at the age of six. Brown's daughter, Jennifer Jane, died in 2001.
The new prime minister will be former home secretary Theresa May.