By 2050, over 60% of people will live in cities. This move suggests a shifting set of preferences—away from the comforts of rural space, to the accessibility of city life. The way we are choosing to live is changing, and that will have a significant effect on the way we consume over the next few decades.
Part of this shift to cities can be explained by the preferences of two demographic groups. For the aging generation, growing old with the convenience of walkable, accessible living is appealing. Younger generations are drawn by the opportunities and lifestyle: Today, sixty-two percent of millennials say they prefer urban living. In sum, cities offer the most promising career options for ambitious, competitive talent, as well as convenient access to shops, restaurants, and cultural resources.
Consumption is expected to rise rapidly along with urban growth. In fact, by 2025, urban consumers will inject $20 trillion per year into the world economy. This consumption will be highly concentrated. Between 2015 and 2030, analysts expect just 32 cities to generate one-quarter of the world's total urban consumption growth.
While urbanization in emerging markets will play a big role in growing the number of metropolitan consumers, retailers will need to remain focused on wealthier regions, particularly North America. North America is the most urbanized region in the world: by 2030, seven of the top twenty cities with the largest consumption growth will be located in the US alone. These centers range from megacities like New York and Los Angeles, to sprawling metro regions, like Atlanta and Dallas.
Because of the variety of extensively developed, sprawling metro areas in the United States, the defining feature of urbanization in the US is non-conformity. Over the next few decades, hordes of tech-savvy, youthful, and cultured consumers will emerge from those varied urban environments. Those consumers' increasingly discerning expectations can offer merchants an instructive view into the future of retail in an era defined by the rise of the city.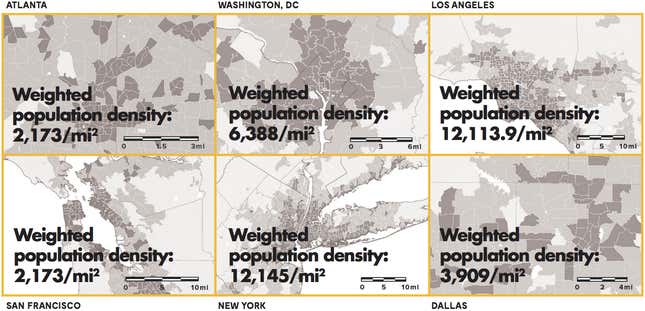 Compared to previous generations, this cohort has postponed making milestone decisions, such as purchasing a home or starting a family. Those delayed purchases are likely to be made over the next 15 years and are expected to translate to a bump in consumption growth. On average, freshly urban 30- to 44-year olds will be spending $10,000 more each year than they are today.
Even so, coming of age during a time of profound technological change and economic crisis has left a considerable impression on North American millennials. These consumers are, at the least, digitally fluent, educated, socially conscious, and fiscally calculating. They've grown up immersed in always-on mobile devices and curated digital environments; using technology to find deals, services, and products is second nature. In the absence of flush bank accounts, their time—maximally utilized and carefully doled out—is money.
Retailers need a shrewd, nuanced, and adaptive approach to navigating these urban consumers' subtle preferences and demands for convenience. What's more, recent developments in the industry suggest that innovating will require strategies that encompass both the digital and physical realms.
For years now, analysts have predicted that the rise of mobile technologies and the ascendance of e-commerce would result in the demise of brick and mortar retail spaces of all sizes. As retail went digital, the idea was, physical space would become redundant. 
But while pivoting to a new digital paradigm hasn't been easy, the retail industry's ability to adapt has been notable, and impressive. In fact, as cities grow and new hordes of consumers flock to establish themselves in urban communities, opportunities for innovation are emerging that suggest brick and mortar may be the pillar of a new retail era. Learn more here.

This article was produced on behalf of Synchrony by the Quartz marketing team and not by the Quartz editorial staff.