In just a few days, a wildfire has transformed large swaths of California's Santa Clarita Valley into an inferno. The blaze began Friday afternoon (July 22) and fanned across 33,000 acres by Sunday evening (July 25), reports the Los Angeles Times. A combination of factors, including temperatures as high as 100 degrees Fahrenheit (37.8 degrees Celsius), low humidity, winds at over 40 mph (64.3 kph) and years of drought, caused the blaze's rapid spread, according to the Los Angeles county fire department.
"There's nothing normal about this fire," said Los Angeles County sheriff's captain Roosevelt Johnson to the LA Times. One death has been reported, and 10,000 homes will be evacuated.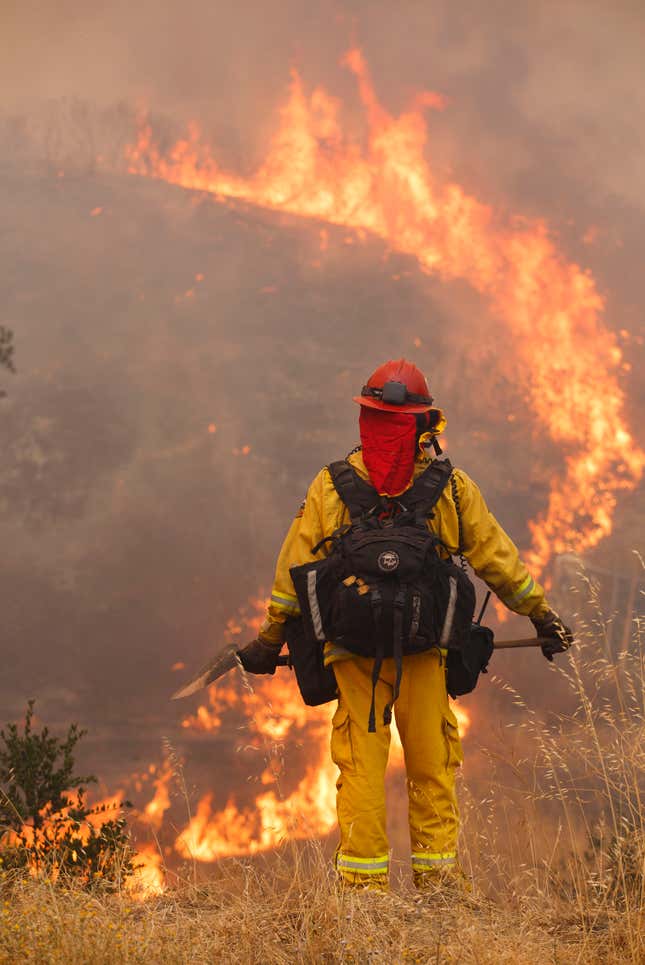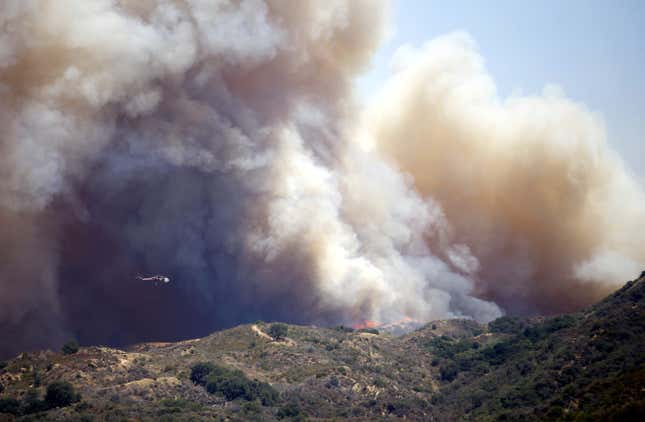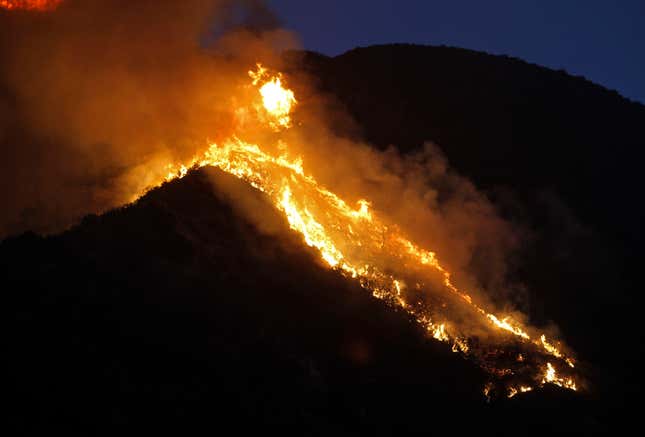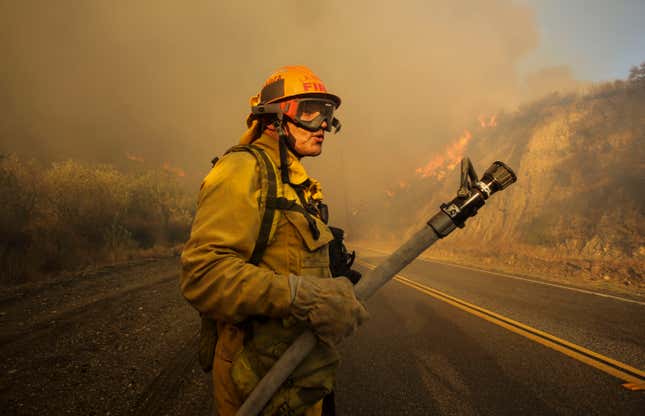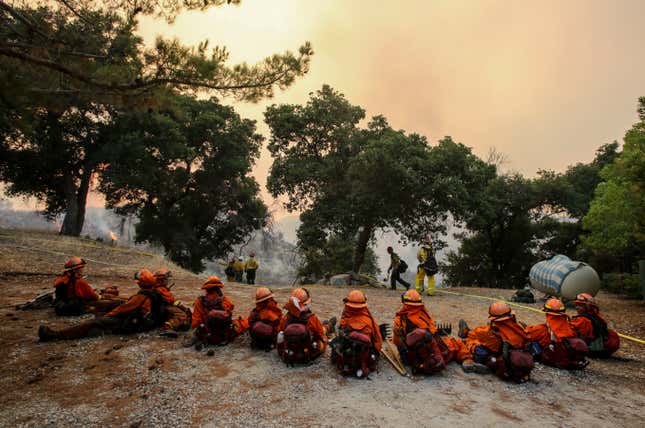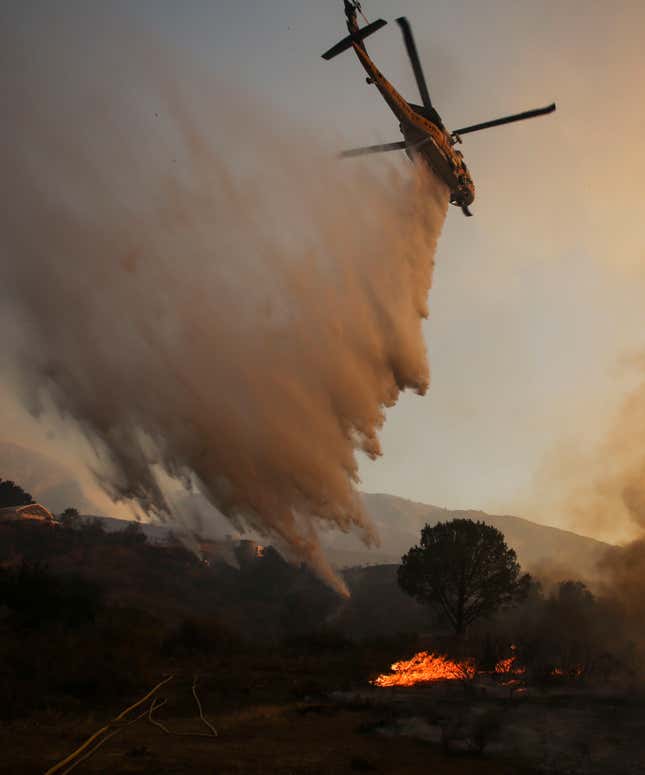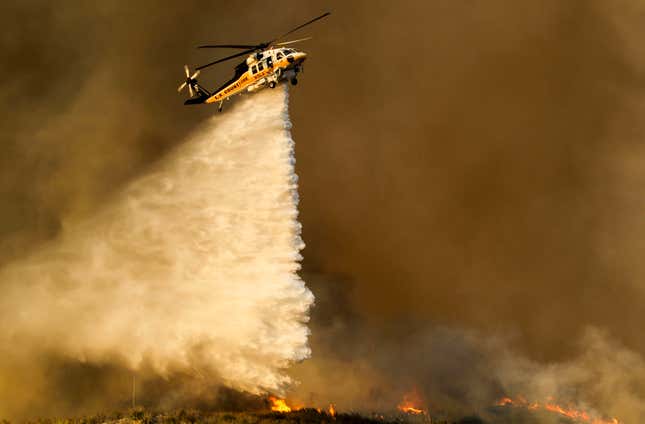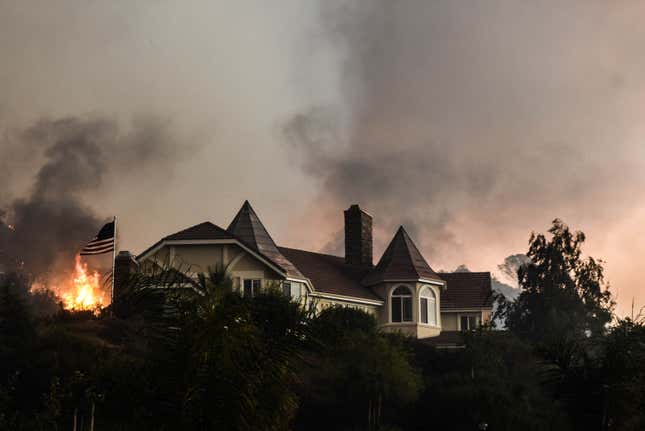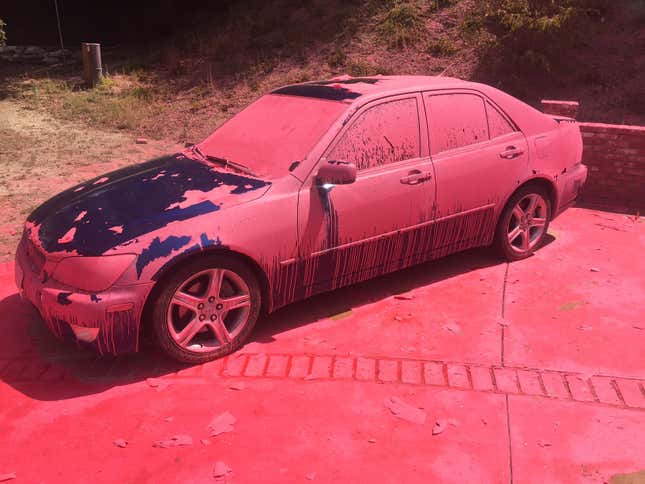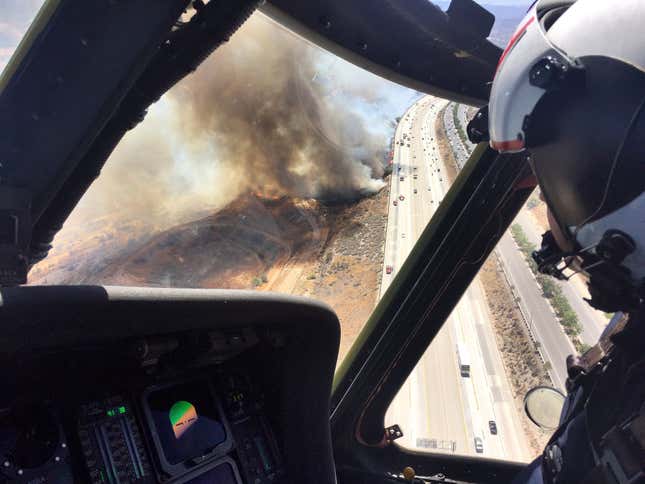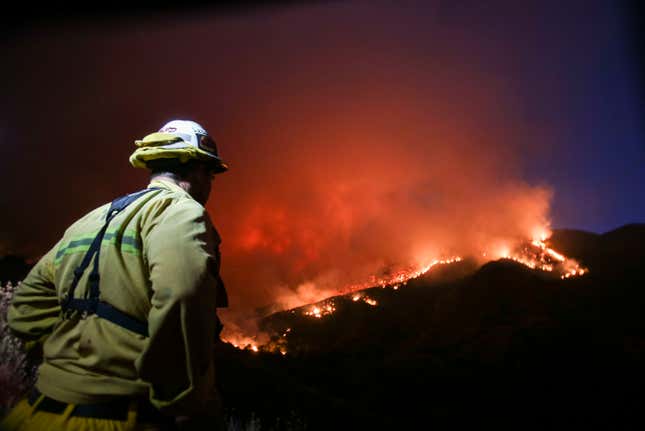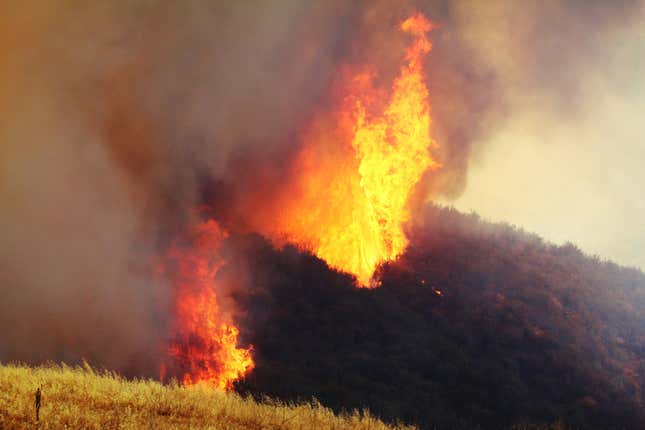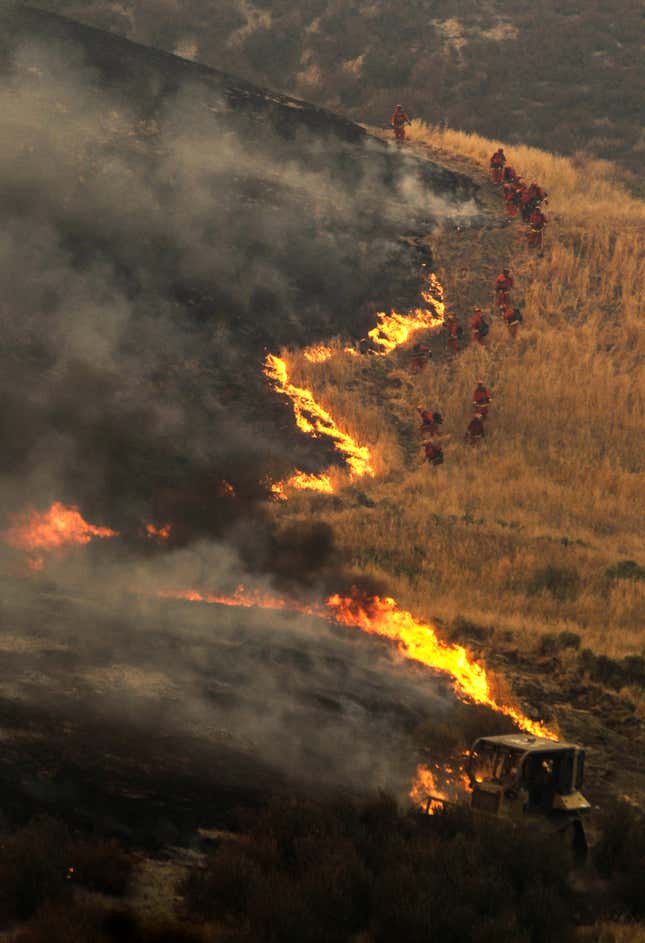 Photographer Adam Hoggat posted this photo on Facebook, showing tiny city lights compared with a raging fire behind:
The latest alerts for the fire are available on Google. This map shows all 19 wildfires currently scorching the state.