A solar-powered airplane has circled the globe for the first time, without using any fuel.
The Solar Impulse 2 landed in Abu Dhabi Tuesday (July 26), more than 16 months after it first took off. It was not a nonstop flight.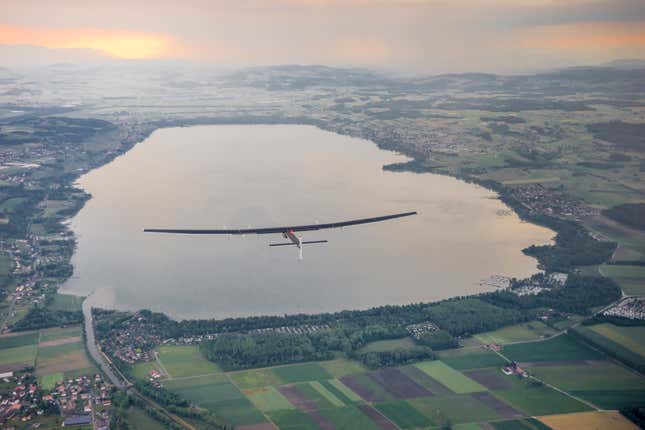 The plane's 17-leg journey began March 9, 2015, as an initiative to boost the visibility of clean energy.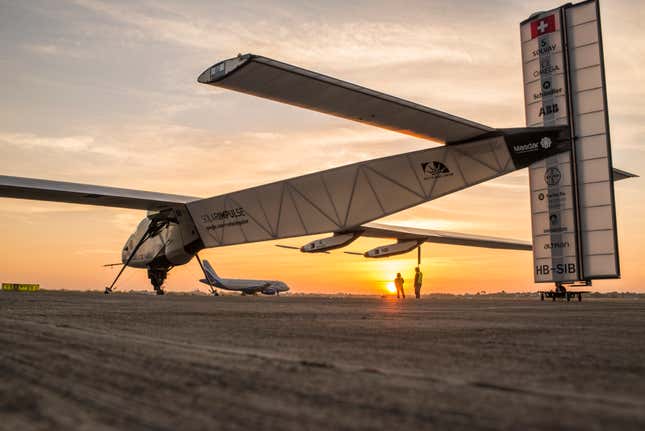 In the course of their journey, Swiss pilots Bertrand Piccard and André Borschberg completed more than 500 flight hours.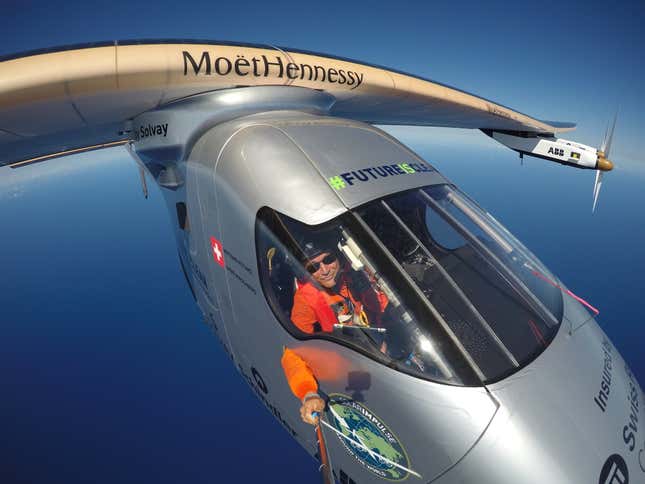 It was a mission of firsts. On the longest stretch, the Solar Impulse 2 was flown for five days straight over the Pacific Ocean from Japan to Hawaii, a record distance and time in flight – close to 118 hours – for a piloted-solar powered plane. They also became the first to fly across the Atlantic Ocean in a solar-powered plane.
The trip was not without hiccups, though. Solar Impulse 2 was delayed for repairs in Hawaii after the plane's batteries were damaged en route.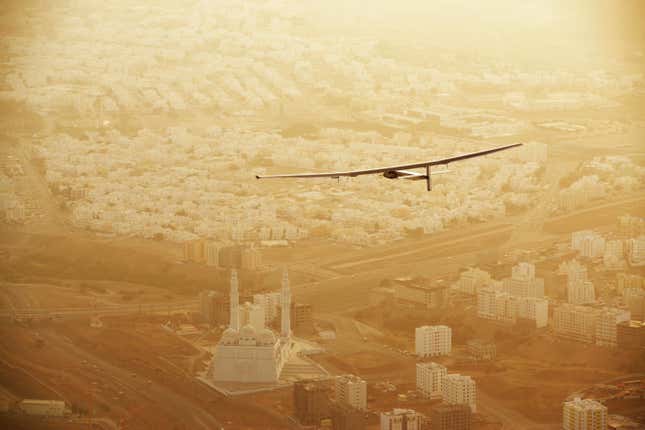 The plane has wingspan of 236 feet, similar to that of a Boeing 747 jet, with a cabin built to accommodate just the two pilots. Its long wings are designed to capture the sun's energy, and come equipped with 17,248 solar cells. These power four batteries, which then power the plane's propellers through both day and night.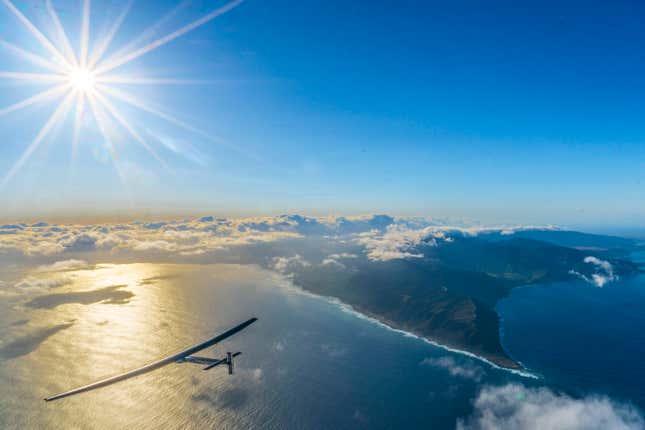 Piccard and Borschberg said they wanted to show what could be accomplished without jet fuel, a source of carbon emissions.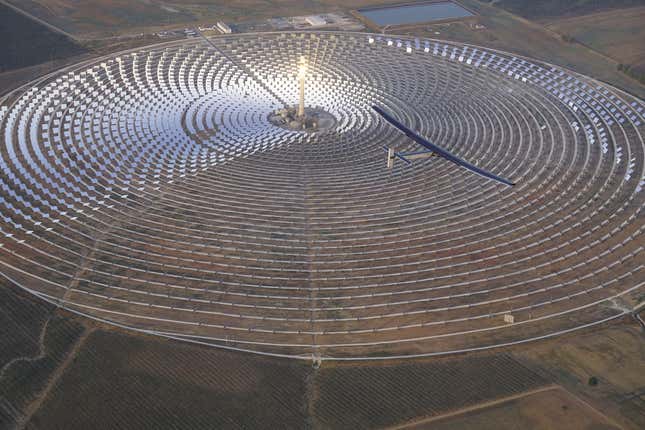 "I'm sure that within 10 years we'll see electric airplanes transporting 50 passengers on short to medium haul flights," said Piccard after completing the trip.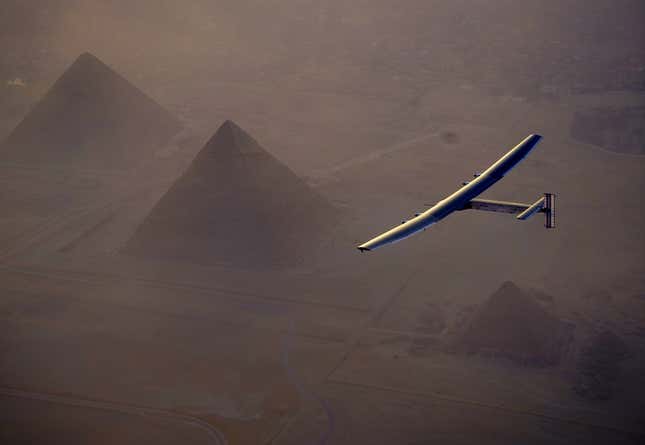 But solar power may be a tough sell for commercial carriers in the near-term, as they're enjoying historically low fuel prices these days.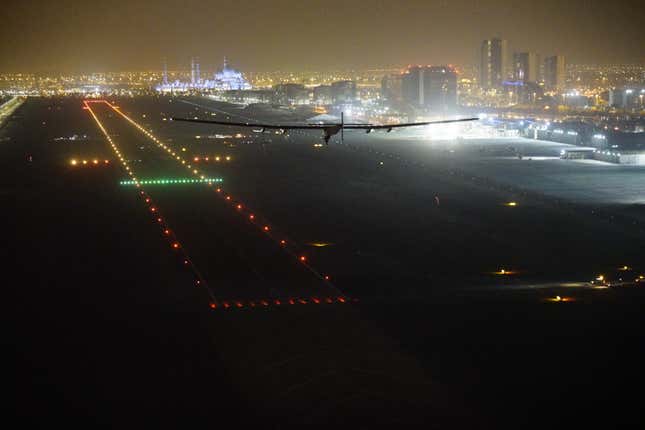 That didn't stop them from trying.