The rhetorical rift between this week's Democratic National Convention and last week's Republican convention could not be greater.
In Cleveland, the Republican National Convention emphasized insecurity and fear, while the DNC ended last night (July 29) in Philadelphia with a party that blasted Katy Perry's "Roar" and "Rise," after speeches about the country's strength and unity.
During the Democratic convention, current US vice president Joe Biden and president Barack Obama said they had never been more optimistic about their country, and first lady Michelle Obama pointed out how much the nation has progressed since slaves built the White House. As this New York Times analysis of convention speeches by both parties' presidential nominees shows, the tone in Philadelphia was distinctly uplifting.
Clinton closed the convention with a thrilled smile as the first female presidential nominee of a major party in the history of the United States, amid a full-on traditional balloon shower. Across the internet, the rapid spread of gifs and videos of full-grown US politicians—including former president Bill Clinton—playing with the balloons was a final, joyful touch.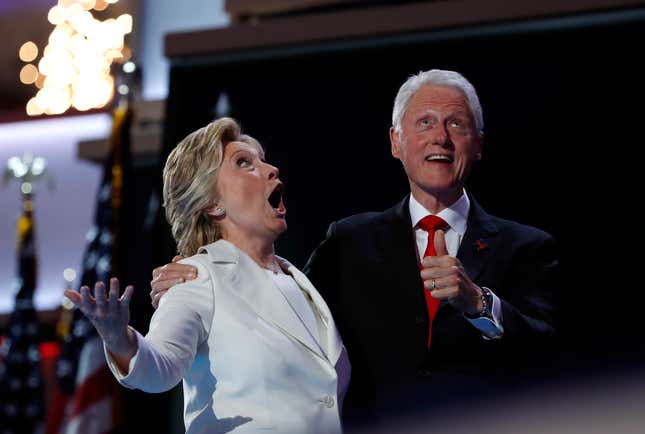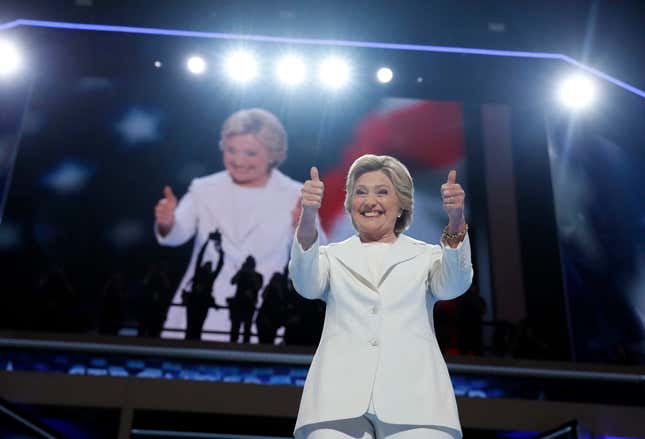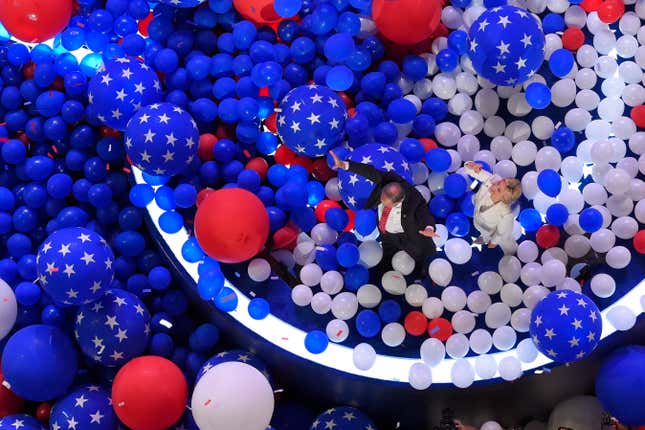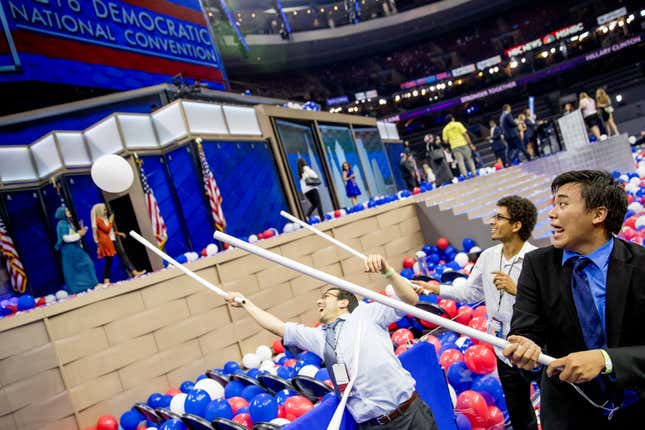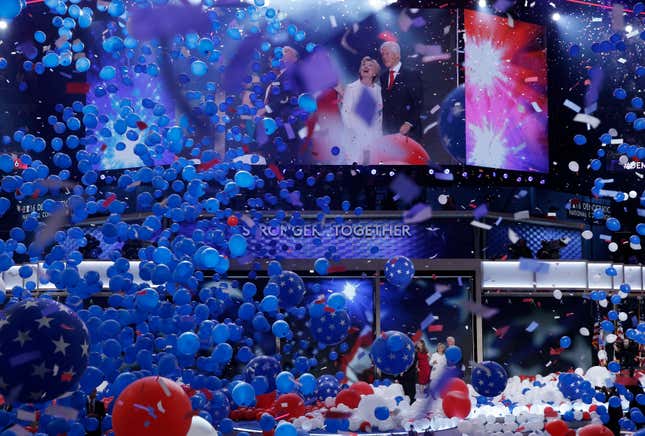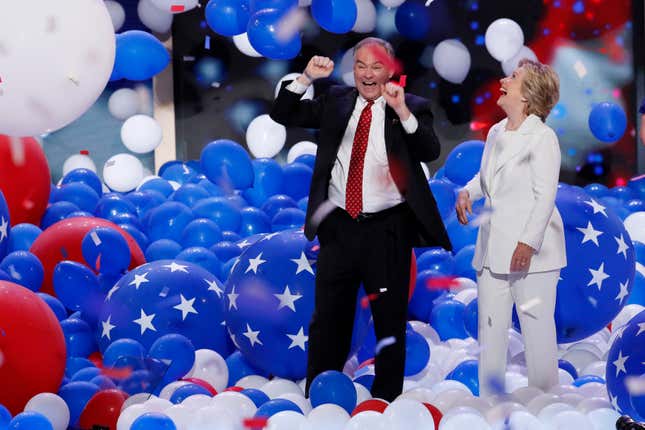 The future First Husband of the United States was having the time of his life.
And then balloon-popping madness took hold: