"Drone racing has a Nielsen rating—how cool is that?"
Scot Refsland, the founder of the Drone Sports Association, the organization behind this weekend's second-annual US Drone Nationals, was pretty ecstatic to share that the competition was being broadcast on ESPN. The two-day event was live-streamed on the sports network's online channel, ESPN 3. While Refsland couldn't provide any viewership figures for his competition, he told Quartz that it did beat out the senior softball World Series also being live-streamed this weekend.
ESPN has first right of refusal to air Refsland's next event, the Drone Worlds, taking place in Hawaii Oct. 17-22, as well as next year's nationals.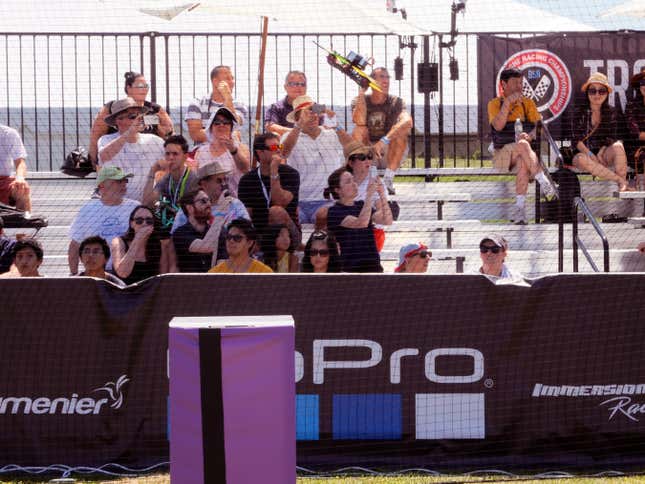 Drone racing is a nascent sport, not much more than a hobby, where competitors build their own drones, which are fitted with video cameras that transmit what the drone sees to a pair of video goggles worn by the pilot. A year ago, Refsland organized the first national drone racing event as part of the California state fair in Sacramento. The race was won by an Australian, garnered perhaps a hundred spectators, and was fraught with technical issues.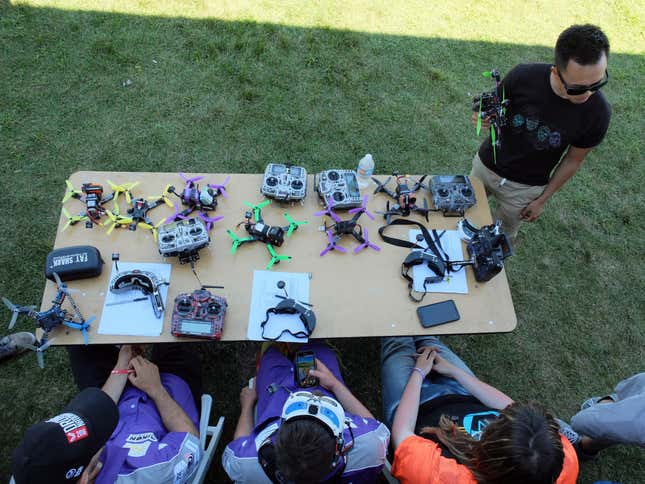 This year's competition, replete with big-name sponsors such as GoPro, Ernst & Young, AIG, and EMC, was held on Governor's Island, about a half-mile off the southern tip of Manhattan. This year's winner was an American, Zachary Thayer (who races under the nickname "A_Nub"), and the freestyle event (which aims to be the drone equivalent of a skateboard freestyle trick event) was won by last year's winner, Chad Nowak.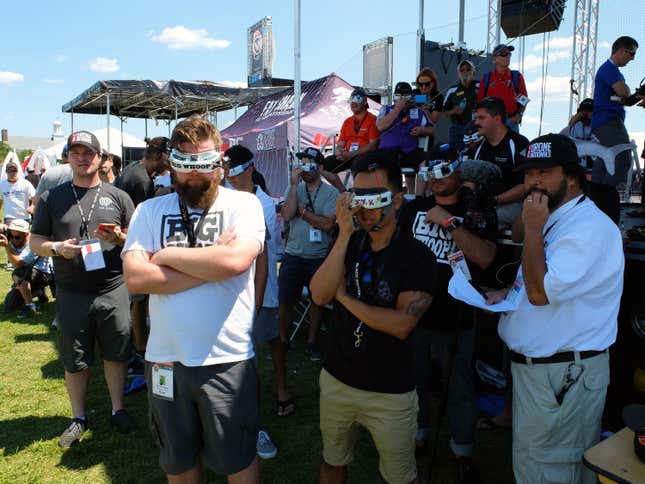 But unlike other upstart drone-racing leagues which put their efforts into making viral videos of drones flying through interesting locations, Refsland's stated goal is to turn drone racing into a live spectator sport, or at least one you can watch easily at home on TV. A few thousand people attended over the course of the weekend, which was a marked improvement over last year—although a representative for AIG told Quartz that it had bought 800 tickets for its employees alone.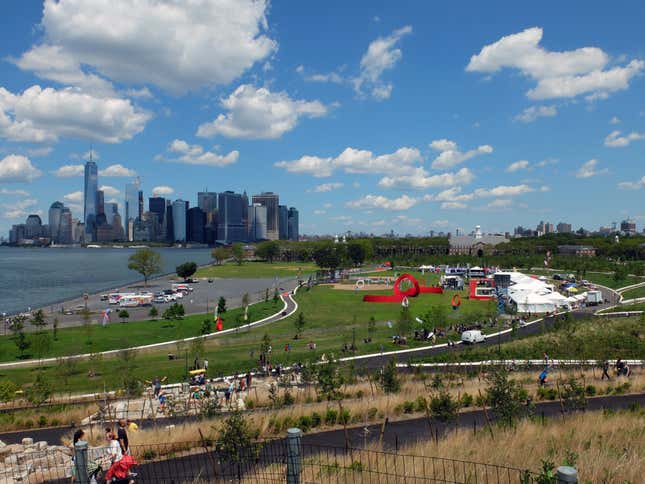 There were still a few technical hurdles that the sport is working to overcome, such as being able to broadcast HD video from the racing drones to a jumbotron, and being able to see the drones as they flew by. But Refsland said that, for now, he's concerning himself with shoring up relationships with big sponsors, in an effort to turn the next drone race into a flying version of NASCAR—where drones are decked out in sponsor logos, and the money brought in from those brands helps fuel technical innovations in the sport. "There's a reason I held this 10 minutes from Wall Street," he added.
Whether trying to secure brands and money before the fans is a winning strategy remains to be seen.