The Olympics are about competition. Athletes work for years for the chance to sort themselves into a hierarchy of winners and losers on the world's biggest stage. It's why billions around the planet watch, but it's not all that characterizes the games.
Yesterday (Aug. 16), during the women's 5,000-meter race, runners Abbey D'Agostino of the US and Nikki Hamblin of New Zealand collided about 3,200 meters into the race. What followed illustrated the sort of sportsmanship that represents the real spirit of the Olympic games.
The collision happened after Hamblin stumbled while trying to avoid hitting a runner in front of her. D'Agostino crashed into Hamblin from behind, and both fell to the track. D'Agostino rose first, but rather than continue on, she stopped to help Hamblin, who was clearly in distress.
As both tried to continue the race, D'Agostino's knee buckled twice. She collapsed back to the track. This time it was Hamblin who assisted her. She stayed with D'Agostino for some time before leaving her to complete the race. D'Agostino, too, eventually finished the race, limping.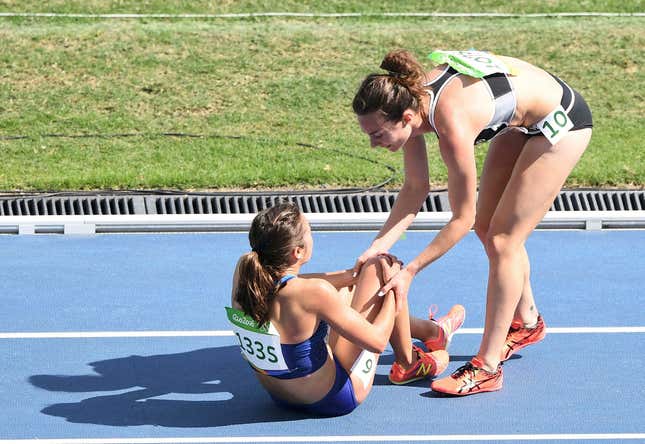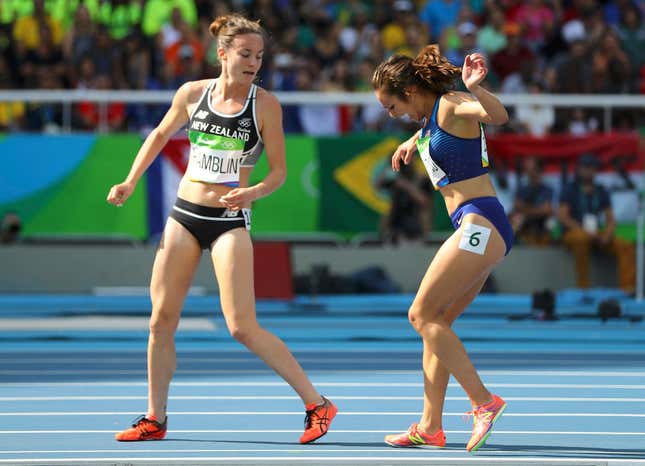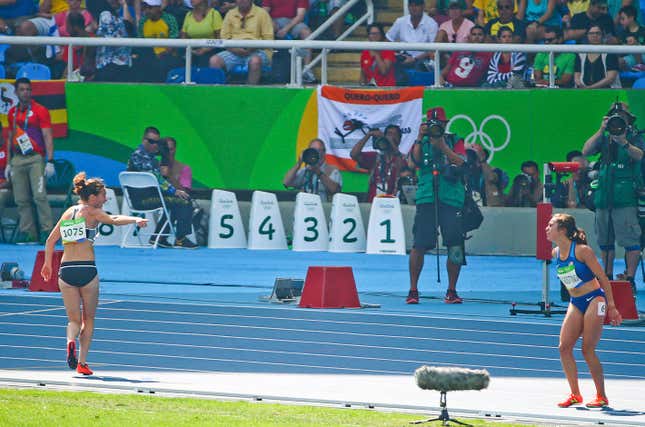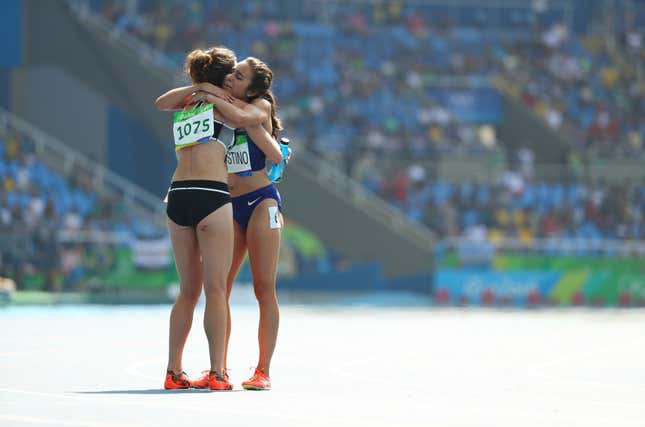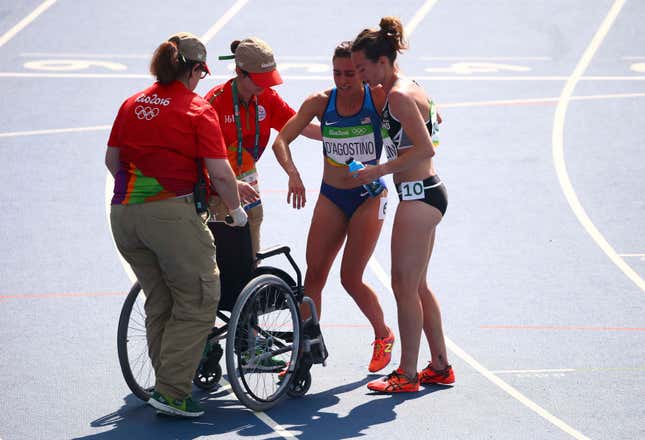 Speaking to press after the race, Hamblin said D'Agostino exemplifies the Olympic spirit and explained how D'Agostino encouraged her after their initial tumble. "I went down, and I was like, 'What's happening? Why am I on the ground?'" she said. "Then suddenly, there's this hand on my shoulder [and D'Agostino saying], 'Get up, get up, we have to finish this.' And I'm like, 'Yup, yup, you're right. This is the Olympic Games. We have to finish this.'"
The episode embodies the sentiment enshrined in the modern Olympics by Pierre de Coubertin, the man credited with resurrecting the games in 1896 (pdf). He believed in the games as a way to ennoble sport, which he saw as a means of education. "The most important thing in the Olympic Games is not winning but taking part," he famously said, "the essential thing in life is not conquering but fighting well."
Deservedly, both runners will reportedly go on to compete in the final, despite the trip.