The future of luxury cars isn't all about flashy vehicles that drive themselves, at least that's what Mercedes and Maybach want the super-rich to believe.
The Daimler-owned company unveiled a new electric car concept, the Vision Mercedes-Maybach 6, on Aug. 19. The "6" actually represents how many meters long this car is, just shy of 20 feet—which is a pretty standard size for speedboats, if not sports cars. Mercedes showed off the concept in a bright shade of red, but if it repainted the Vision in black, it probably would not look out of place in a mid-1990s Batman feature.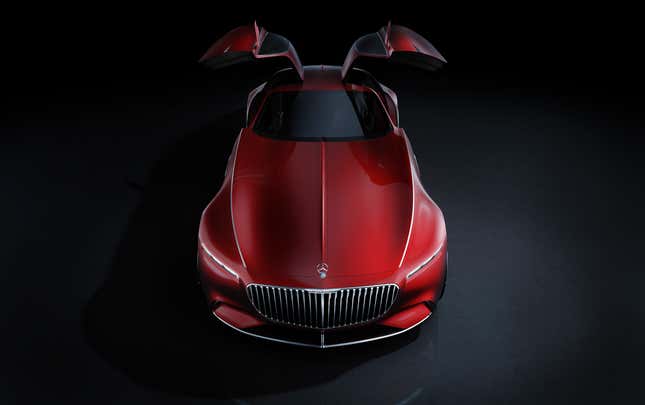 The Vision 6 has a massive 750-horsepower engine which has a range of about 200 miles on a single charge, and can hit 60 mph in under 4 seconds, according to Bloomberg. It can also charge up to a range of about 60 miles in five minutes—much more efficient than the average quick-charging cellphone—so you'll never have to worry about range anxiety as you drive from Davos to Monaco, or wherever the one percent need to get to these days.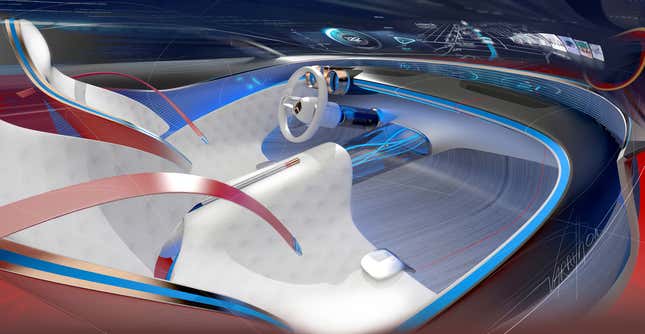 While this concept car won't be available for recent Maybach customers like Jay-Z to buy, it's supposed to reflect what a high-end Mercedes will look like in the next decade or so, Bloomberg said. (Past Maybach models, which Mercedes relaunched as a brand in 2012, have cost between $100,000 and $1 million.) Mercedes executives likened the concept to a prized family heirloom, suggesting that it's more than just a piece of technology that you'll passively enjoy for a few years, and then move on to the next shiny new thing.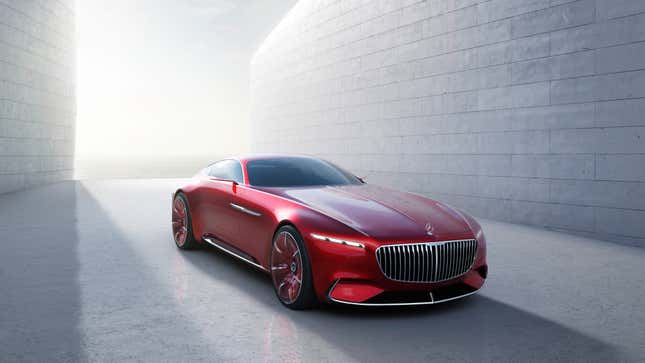 "This is a car you want to drive yourself," Gorden Wagener, Daimler's head of design, told Bloomberg. "This is something you pass to your children, like a Leica camera or a chronograph watch. Driving has been a pleasure since 130 years and will stay that way another 130 years."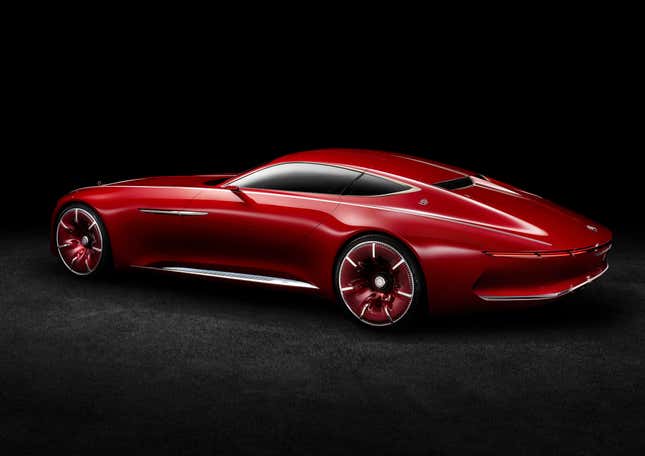 Although Mercedes itself is working on some (equally luxurious) self-driving cars, it seems that the company, sees the long-term future of cars at least in some part controlled by humans. Then again, Ford's CEO Mark Fields previously told Quartz that he doesn't see  producing a self-driving Mustang anytime soon. Perhaps some slice of humanity will always just want to go really, really fast, in really, really expensive cars.