An account on Twitter being attributed to Dzhokhar Tsarnaev, the Boston marathon bombing suspect who is still at large, is fake. The account, with 10 tweets that are mostly about soccer, used to be called FootyTube. It appears that someone changed the Twitter account's name and handle after Tsarnaev's name was released by authorities.
Many reporters have erroneously said today that the @Dzhokhar_ account belongs to the suspect, but an analysis of Twitter metadata and prior versions of the account captured by Google disputes those reports.
Here is one of the account's tweets: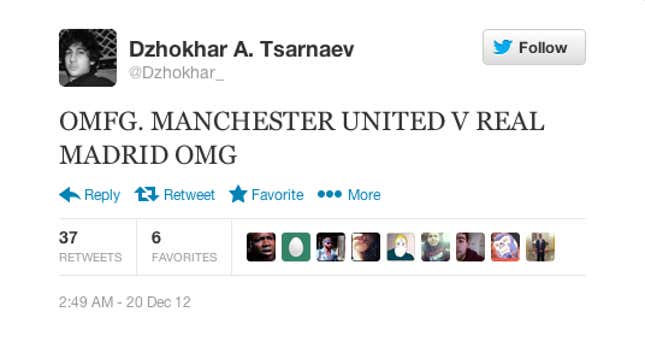 And here is the same tweet, apparently by the same account under its original name, as saved by Google: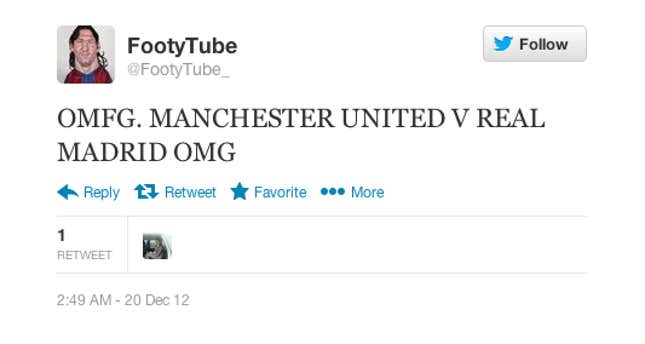 Further evidence from Google that the account's name was changed: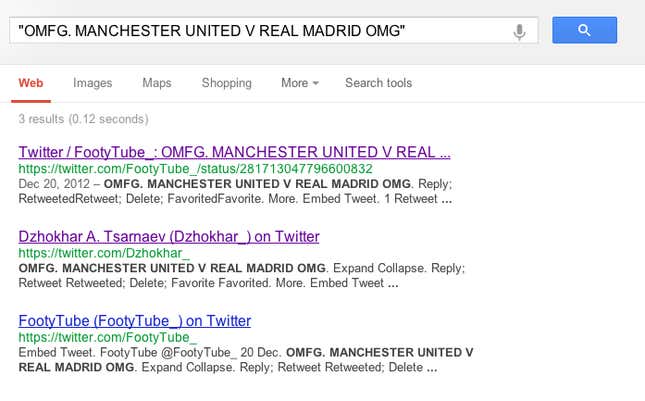 We are more confident that Dzhokhar Tsarnaev does have an account on VK, the Russian version of Facebook, though that has not been confirmed.
More coverage: