Black Rock City, Nevada
Just before dawn on Sept. 3, 2015, about 100 people gathered in the middle of the Nevada desert for a send-off party. It was a black-tie occasion, Burning-Man style: extravagant feather headdresses, black fishnet tights, white fur coats. They were there to bid a final farewell to Dan Fredinburg, aged 33, who had died four months earlier in an avalanche on Mt. Everest, triggered by the earthquake that killed thousands in Nepal.
He had been there as part of an ambitious, some might say reckless mission: to get imagery from the summit of Everest for Google Street View, allowing anyone to see the panorama at the top of the world from within Google Maps. Fredinburg was head of privacy at Google X, the search giant's "moonshots" division, and Everest was his own moonshot. He had narrowly evaded death on his first attempt to scale the mountain the year before, and had lobbied hard to win approval for a second expedition.
And it was a group of like-minded thrill-seekers that largely orchestrated his send-off on the Nevada playa: Summit Series. The invitation-only organization's stated mission is to "make no small plans," and its members—totaling some 10,000 worldwide, though the core group is much smaller—elevate risk-taking above all else.
Some are based in San Francisco, New York, and Los Angeles, and some at the group's headquarters: Powder Mountain in Eden, Utah, which its co-founders purchased for $40 million in 2013. Many are nomadic, embracing a carefree lifestyle, often fueled by a fortuitous tech IPO or acquisition. But they always find their way back to one another on the festival circuit, and Burning Man—a pop-up metropolis and rave in the desert that draws around 70,000 revelers—is one of those central points of reconnection.
When the question "why?" is put before Fredinburg's family and friends, many turn it around: "Why not?" In a community of risk takers, his endeavors were the status quo, something to aspire to. Indeed, far from deterring them, his death has galvanized Summit's members to lean even harder into risk. Sitting on a broken couch at Summit's Utah headquarters, a lodge overlooking the majestic Ogden Valley, Jeff Rosenthal, a Summit co-founder, said, "Attracting people like Dan is the greatest litmus test of whether we're doing our job."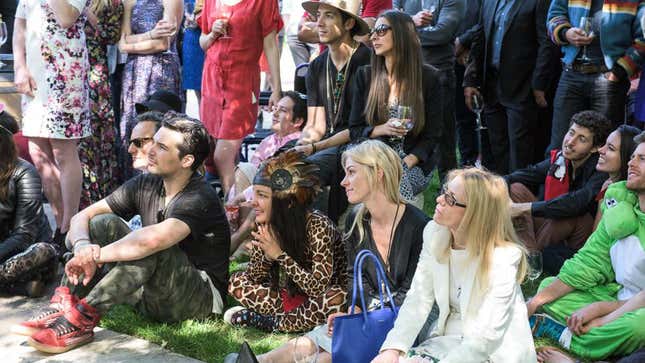 The path to Google
Alfred Lin is a partner at Sequoia Capital, a venture firm that has invested in the most iconic entrepreneurs of our time, including Google co-founders Larry Page and Sergey Brin and the PayPal Mafia (Elon Musk, Peter Thiel, Max Levchin). He says the very best entrepreneurs, the truly unstoppable ones, all share a similar trait. "I've never met someone who is really well-adjusted who is an entrepreneur," Lin explains. "They all have a chip on their shoulder, something to prove, and they do it."
Fredinburg certainly had something to prove.
His parents, Paul Fredinburg, a bank appraiser, and Debbi Willis, a nurse, divorced when their son was young. He spent his school years in Arkansas, just on the periphery of the Deep South, with his mother and his older sister, Tricia, and summers with Tricia and their father and stepmother, Cathy, in Orange County, California.
Fredinburg had a mischievous streak—his mother, he recalled, encouraged him to "break all the rules"—but his parents knew that he was smart and encouraged him to apply to the Arkansas School of Mathematics, Sciences and Arts (ASMSA), funded by Arkansas native President Bill Clinton. The school was his best chance at a life outside of Arkansas, but he risked getting kicked out for bad behavior. If not for a compassionate headmaster, his parents say, his life might have looked very different.
"If he hadn't graduated from ASMSA he wouldn't have been accepted to the University of California system," says Paul Fredinburg. "If he went back to the high school he was going to previously, he would have never been admitted."
At the University of California, Irvine, where he earned a computer science degree, his friends remember a very Southern Fredinburg—sometimes joking and playing into the stereotypes of the small-town Southern frat boy, but sometimes genuinely being one. "I don't think he knew any different," says Owen Egan, one of his fraternity brothers. "I don't know how much exposure he had to other people his age at the time."
But UC Irvine was also where Fredinburg met someone who would turn out to be the key to his future: Alex Abelin, a student up the coast at Berkeley, whom he met at a fraternity event in 2002. Abelin would go on to work at Google, and when the two reconnected at a party a few years later, he recommended Fredinburg—by then working for Boeing's Future Combat Systems division—for a job there.
The sprawling, fast-growing tech giant, which he joined in October 2007, was arguably the perfect place for someone like Fredinburg to flourish. He was a skilled engineer; at Boeing he had developed a system to improve the security network even though he didn't yet have a security clearance. But he also had a high emotional intelligence, a rare trait in Silicon Valley. (He never stopped honing it, either; after his death, his girlfriend Ashley Arenson discovered stacks of books on human psychology in his bedroom.)
Combined, these two traits made him a powerhouse at hacking Google itself. Fredinburg got to know all the key players at the company, studying the organizational chart and determining who had influence where.
"He would know everything about what was going on at Google, from politics to legal to pop culture," says Nirdhar "Ninu" Khazanie, a Google product manager who was to become Fredinburg's close lieutenant. Says Abelin: "Dan just knew how to beat systems. He was a master chess player. He knew the flaws and weaknesses of the people who interviewed him, and used that sixth sense against them so they felt he had to have a seat at the table. Once he got in, he did whatever he wanted."
That included making good use of the "20% time" that Google back then granted its employees to work on projects outside their core jobs. Paul and Cathy Fredinburg recall how their son always maxed out his travel budget and found ways to convince his managers to send him to exotic locations around the world, trips that he would segue into vacations. When Fredinburg married his college sweetheart Leslie Eggers in 2010, he negotiated his way to living in Zurich for a few months, which allowed for an extended European honeymoon.
But as idyllic as the situation seemed, it wasn't enough to ensure a happy marriage. Soon after returning to the states, Fredinburg and Eggers separated, though they never divorced.
"That's when Dan started [partying hard] and climbing mountains," recalls Abelin.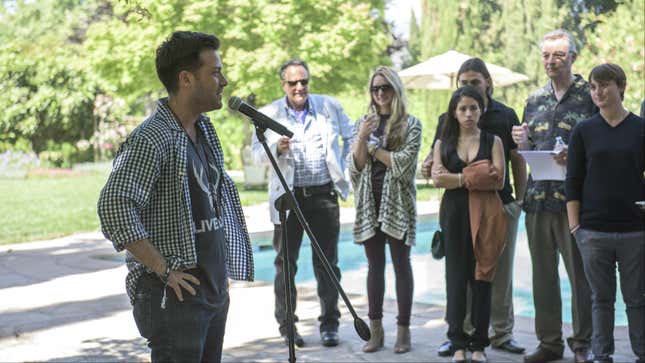 Setting sights on Everest
In October 2011, Fredinburg—by then one of the early members of Google's privacy team—and a few other Googlers trekked to Everest Base Camp. They brought with them a wide-angle lens camera owned by the Google Street View team, which was busy capturing images of every road on the planet. The photos turned out to be good enough to publish. 
When he returned from the trip Fredinburg sent an email out to Google's internal mountaineering group, asking if anyone wanted to join him on his next adventure. Only one person showed up to the video-conference: Michele Battelli, a member of the company's Enterprise Search Group, who had just returned from a climbing trip in the Himalayan region of Ladakh in northwest India.
The two had met some years before during an internal startup competition. They agreed to meet in Argentina in December 2011—less than a month later—to climb Mt. Aconcagua, one of the Seven Summits, the highest mountains on each of the world's seven continents. Although they nearly lost their toes, for fledgling mountaineers they fared well. Fredinburg again brought a Street View camera, and again the photos turned out well.
Together he and Battelli co-founded a new team, which they called Google Adventures. Its mission: to scale and capture all Seven Summits for Street View. The photos from Mt. Aconcagua would be part of a portfolio that the two planned to use to make the ultimate pitch—asking Google to fund their expedition to Everest.
First, though, Fredinburg needed some recovery time. Ever since separating from Eggers he had been operating at an extreme pace—climbing, partying, and experimenting with recreational drugs—and wanted to get grounded again. He asked Abelin to join him in doing a "Sober Q1" for the first quarter of 2012. Abelin agreed, and started inviting Fredinburg to charity galas in New York. At one of them he introduced Fredinburg to Amanda Slavin, a charismatic young woman who worked for the events team at Summit Series.
Slavin recalls that Fredinburg was sporting a mohawk. He asked her why she found value in supporting charity when there were no clear returns. "He was kind of polarizing," she says. "He had no real need or want to be a part of it. His mind was on logistics and engineering."
And yet, he was open to a new way of seeing things. "I told him that what I found is that when I do good, more comes back to me," Slavin says. "A lightbulb went off for him."
By summer 2012, Fredinburg was ready for his next adventure. He and Battelli planned to scale Mt. Kilimanjaro that July—Africa's highest peak, and the easiest of the Seven Summits to climb. Fredinburg even invited his younger half-sister, Megan Ezell, to join them, convincing her that it would be good for her college application. She agreed, and celebrated with the team by joining in a dance party once they reached the summit, watching as her brother jumped around in an orange "Pokey" cartoon character costume.
So when Florian "Flo" Nagl, an online sales manager based in Google's Dublin office—and arguably the best mountaineer in the company—sent out a message through the internal network asking if anyone wanted to join him in climbing Mt. Elbrus, the highest peak in Europe, Fredinburg and Battelli responded "yes" immediately. "In climbing terms [Kilimanjaro] is not a mountain, it's a hike," says Nagl. "Mt. Elbrus and Aconcagua are different; they require proper mountaineering. On these two mountains if you make a wrong decision it can be fatal."
Two other Googlers also opted in. At the last minute Battelli couldn't make it, but the others continued with their plans. In August 2012, after a few days of partying, instigated by Fredinburg, the four trekked up Elbrus.
It was brutal. One of the Googlers turned around early due to frostbite. For Fredinburg it was so physically and psychologically grueling that Nagl tied a leash around him and carried him the last 100 meters to the summit. "He had no orientation anymore, he was so altitude sick," recalls Nagl, who is several inches shorter and has a slimmer frame. "On the summit he sank down. I got the [StreetView] equipment ready and told him to push the right buttons, and we got the collection in."
Fredinburg later joked about the experience on Facebook: "It didn't feel badass," he wrote to a friend. "It felt like I was absolutely going to die."
But the difficulty didn't deter him. Instead, he was thrilled to have found such an experienced mountaineer in Nagl for his Seven Summits quest, and invited him to join the Google Adventures Team. He, Nagl and Battelli would go on to style themselves "the Three Musketeers."
"I'm the project manager," Fredinburg told Nagl. "I'm the politician. I need someone on the ground to make sure it becomes a success. If one day we get to Everest I'll make it happen, and you make sure we get to the summit."
The boy from rural Arkansas had come a long way. But he was about to take his skills to a whole new level. And once again his friend Alex Abelin would be the one to unlock the door.
Dan 2.0
By the fall of 2012, Amanda Slavin—the Summit events team worker who had found Fredinburg "polarizing" when they first met—had left Summit to launch CatalystCreativ and produce events for Tony Hsieh, CEO of the online shoe store Zappos. As part of his own personal odyssey to reinvent business culture, Hsieh had launched the Downtown Project, an ambitious effort to revitalize the area around the Zappos headquarters in downtown Las Vegas.
Hsieh wanted to attract enterprising, entrepreneurially minded people in the hope that they might contribute or invest in the area in some way. When Slavin invited Fredinburg to attend a retreat she and Hsieh called Catalyst Week, starting the week before Thanksgiving, he said yes.
The week involved days of talks followed by nights of partying. The guest list consisted primarily of members of Summit Series. Invisible Children co-founder Bobby Bailey danced on stage to The Killers' "All these things that I've done" as he talked about his organization's campaign (later much criticized) against Ugandan warlord Joseph Kony. Adventure Project co-founder Becky Straw spoke about her mission to eradicate poverty. Fredinburg talked about patent trolls. (Google had offered pay bonuses for filing patents and he had filed a number of them.) 
The retreat culminated with an emotionally charged evening hosted by Slavin and Abelin. As part of a "vulnerability exercise," attendees were invited to share their biggest weaknesses, or make a confession. Vulnerability is one of the key values of Summit Series, which likes to see itself as recognizing the shortcomings of the Silicon Valley myth. "In the tech space, there's this success porn that's propagated non-stop around unicorns," says Andrew Horn, a Summit member and startup founder. "It creates this culture where everyone feels the need to propagate the image and aura of invincibility. Everyone is scared of sharing their struggle because they think it'll alienate friends and investors."
Fredinburg, however, seemed conflicted. At one point he stood on the threshold, with one foot inside the room and the other outside in the hallway, scanning the room. His fraternity brothers happened to be in Vegas and were waiting for him out on the Strip, but he wanted to see what would happen next.
Finally he made a choice, and stepped forward. "I feel like all of you guys have this incredible ability to feel all these emotions," he said, eyes searching the room. "I have a Tin Man heart. A robot heart." The engineer in Fredinburg was always looking for new ways to hack parts of his life, and now he was expressing a desire to reverse-engineer empathy.
"In that moment when Dan spoke up, I decided I wanted to help that man find his heart," says Nyla Rogers, founder of nonprofit Mama Hope. "He was looking for the biggest hearts that he knew, and he knew that we could help him."
Joining the Wolf Pack
Fredinburg's gesture sparked an initiation process. He was introduced to the Summit team and went on a New Year's trip to Panama. There he met Sophia Bush, an actress who was one of Summit's core members. She took to Fredinburg and invited him to attend one of the young organization's traditions, Wolf Pack weekend, in early 2013. 
The tradition had begun a year earlier when the Summit founders invited around 50 of their closest friends, including Bush, to board a 737, and flew them to Eden, Utah. There they brought everyone to the top of Powder Mountain and told them they were going to buy the land and build a community there. The event's guest list included those who were felt to embody the true Summit ethos.
At first, the core group didn't take well to Fredinburg. "Sophia brings Dan to Wolf Pack, Wolf Pack is family," says Sean Carasso, founder of Falling Whistles, which campaigns for peace in the Congo. "It's the nearest and dearest, the tried and true, the compatriots—and she brings Dan. In the beginning we're like, 'Who's this clown?' He was still so stiff. He was very engineer, very Google."
But Fredinburg's relationship with Bush would be transformative. "Sophia completely changed the trajectory of Dan's life," says former Googler Max Goldstein. "This incredibly powerful, smart woman was madly in love with him and enabled him to operate at the highest levels of society and business." Fredinburg, too, fell hard for Bush, and soon he was appearing on red carpets and gaining attention from paparazzi.
The relationship also amplified Fredinburg's pursuit of the Silicon Valley ideal. Bush introduced him to influential people. She also taught him, friends say, a skill that would stand him in good stead as he built towards his Everest expedition: creating compelling story arcs around adventures and connecting them to social enterprise.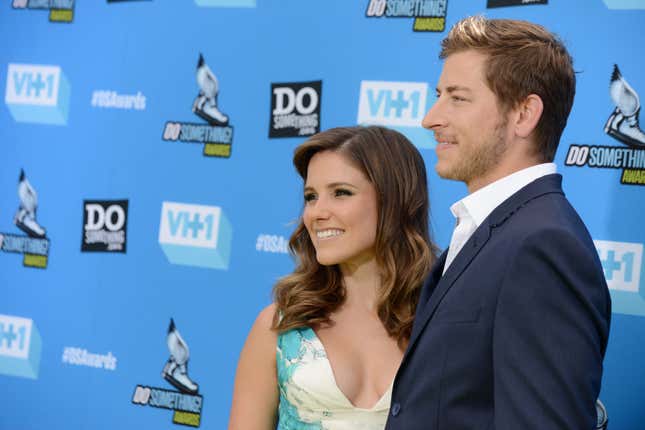 Around the same time, Fredinburg began working for Google X. Friends and family say he didn't secure the job through the traditional channels of applying for one, but tailgated an employee into a building where he knew a Google X meeting was being held. There he pitched the Google X leadership, guided by the division's head, Astro Teller, on involving his privacy team in their operations. (Teller declined to comment.)
However it came about, soon Fredinburg and his team were involved in the company's hottest projects: self-driving cars, Project Loon (an attempt to deliver high-speed Internet to remote regions of the world using a fleet of balloons), and smart contact lenses (embedded with a wireless chip that helps diabetics measure their glucose levels).
With his newfound freedom and status, Fredinburg became obsessed with taking risks and plotting with graphs how he could use his networks. He would often strategize how to make the "maximum impact possible," says Wayne Price, a filmmaker who is documenting the Summit story and met Fredinburg that fateful week in Las Vegas. His friends called the new phase of his life "Dan 2.0."
Jailbreaking 
By April 2013, the Google Adventures Team was ready to attempt another of the Seven Summits. These trips were still on their own dime and vacation time, but they carried the Street View equipment with them, and a few other Googlers had joined in. This time the target was Carstensz Pyramid, also known as Puncak Jaya, located off the coast of West Papua, New Guinea, and Indonesia's highest peak.
One of the party, Sara Pelosi, split her elbow on the trek up, and developed a fever, but she kept pressing on and they reached the summit. On the way down bad weather caught them. By now Pelosi was dehydrated and in bad shape. To get her back faster, most of the team opted to take a shortcut and go down through the Grasberg gold mine inside the mountain. But in the mine, Indonesian security forces stopped them.
The Googlers were brought to a small jail cell. They explained that they had taken the shortcut so they could get back faster, but the guards accused them of trespassing—and worse, carrying drugs, an offense punishable in Indonesia by the death penalty. They poured out the packets of dry energy mix the Googlers were carrying and told their captives to drink it so that they could observe the effects. Then they demanded ransom.
Fredinburg called the one person he knew would come through—Owen Egan, his fraternity brother from back in the days at UC Irvine. "I need your help," he whispered over the phone into Egan's voicemail. "We're being held hostage." He asked Egan to wire money to a bank in Bali. Egan says it was one of few times he had ever heard real fear in his friend's voice.
Egan called Andrew Swerdlow, one of Fredinburg's closest colleagues at Google, who arranged the ransom, and they were let go. Friends and family say that Fredinburg managed to escape the Grasberg mine with a piece of gold, which he had made into a piece of jewelry for Bush.
But Fredinburg's friends also say that—notwithstanding Pelosi's injury—he was planning to test his luck in the gold mine no matter what. "Dan wanted to get himself into prison," says Nagl. "It's an adventure. He wanted to get captured for the story."
He got his story, and the Google Adventures Team got their photos. And by now, after conquering four of the world's Seven Summits, they were confident they could approach Google about funding a mission to Mt. Everest.
They secured funding from the Emerging Markets team. That snowballed into funding from the Street View team, with matching funds from marketing, to send a crew of photographers to document the mission. They partnered with International Mountain Guides (IMG), a Seattle-based adventure-travel company, for their mission. All told, Google agreed to invest just shy of $1 million to fund their moonshot.
"Dan loved the politics of Google," says his friend and fellow engineer Mike "Doc" North. "For him there were two Everests: One was going out and climbing Everest, the other was getting Google to pay for him to climb Everest."
First attempt at Everest
The Google Adventures Team named their expedition E14, short for "Everest 2014". Everything was in place. Then, at Wolf Pack weekend in early 2014, just a few weeks before their departure, Bush ended her relationship with Fredinburg. He was devastated.
Friends rallied to help him stay motivated for Everest. He spent the next couple of weeks at Sean Carasso's place in Eden, Utah. "Somehow, he managed to get himself up every morning and carried a large backpack on his shoulders and climbed to the top of Powder Mountain," says Carasso. "Every single day for a month, he did that."
A week before the trip, Fredinburg joined a group of friends at The Battery, a club in San Francisco. There he invited Price, the filmmaker, and a few others to join the first part of the expedition, to Everest Base Camp. Price noticed that his friend was still in rough shape from the breakup. Yet he agreed and purchased a ticket for Kathmandu for the following week. "No one else in the world could have convinced me to do that," says Price.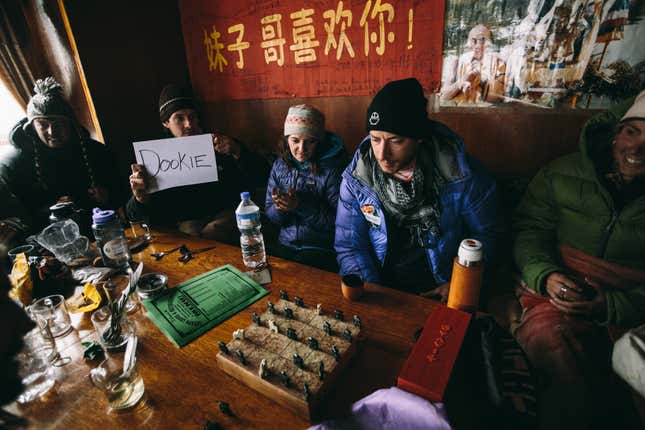 Fredinburg documented his 2014 climb in a series of Instagram images, many of which also included a related quote or reflection on the psychology behind the challenge:
But Google's well-funded camp became a point of contention with other climbers. In a tense exchange, one woman in a neighboring camp made it clear to Fredinburg that her team would start climbing first thing the next morning, before the Google team. Although he consented, Fredinburg resolved that he wanted to be first and convinced his colleagues to depart for the Khumbu Icefall, Everest's most treacherous zone, in the very early morning. They made their way through safely and arrived at Camp 1 just after dawn broke on April 17.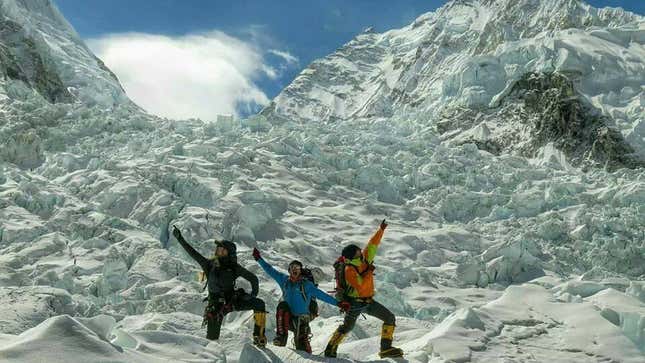 Fredinburg's competitiveness may have been unsporting, but it may also have saved their lives. Had they left the next day, there was a good chance they would have been caught in the deadliest day in Everest's history up until that point. At 6:45am on April 18, 2014, an avalanche swept through just below the icefall, killing 16 Sherpas who were carrying supplies up for the next group of climbers.
The Google team, having gone up the day before, were stranded above the icefall for three days. When they finally returned to Base Camp, Fredinburg infuriated other climbers by dressing in costume and dancing, as he had on Mt. Kilimanjaro. Nagl says he was just trying to break the tension.
After the mountain was evacuated Fredinburg went on a 10-day vipassana (silent meditation retreat) in Nepal. He followed that with a trip to Thailand, where he partied hard. At a nightclub he created a VIP section in the center of the bar where he charged guests to enter, and they willingly paid him. "After escaping death, Dan had this newfound sense of confidence and invincibility," says Breton Carasso, Sean's brother. "Like he was unstoppable." 
Reality distortion field 
Back in the US, newly single and riding on the hubris of defying death, Fredinburg sought out his close friends Doc North and Max Goldstein. He had another adventure in mind.
"Dan wanted to go on a trip together somewhere between the Baltics and the Balkans," says North, who owns engineering consultancy North Design Labs. "And he said that we needed to have some social good component around it, so we created Save The Ice (to bring awareness around climate change). Dan did some research to come up with the narrative. Around 1550, the Baltics faced the greatest threat of their time, fending off Ivan the Terrible. The Swedish Vikings came down through Scandinavia to support them. So we were Americans coming down from Sweden to fend off the greatest threat of our time: climate change." They played the part, dressing in Viking costumes and driving around Europe in an art car, Burning Man-style, that they had decorated—somewhat ridiculously—to look like a ship.
North and Fredinburg traveled together often and created a "reality distortion field," as North describes it, an alternate reality where they made up their story as they went along. "To be perfectly honest we didn't really understand what's going on," admits North about the "Save The Ice" mission. "But it doesn't mean you can't do it. Both of us were very comfortable operating in a place where we didn't understand what's going on." He and Fredinburg had bonded over that mentality: "You have to just start doing stuff," he explains, "and when people see it's working eventually they'll get behind it."
That was the approach Fredinburg took in lobbying Google to return to Everest. Understandably, the company was reluctant to send its employees back after they had barely escaped death the previous year. When friends and family asked Fredinburg if he was going, he would tell them "not yet." In reality, "Dan never stopped training after the 2014 expedition," says North. "He would say he was training for Burning Man."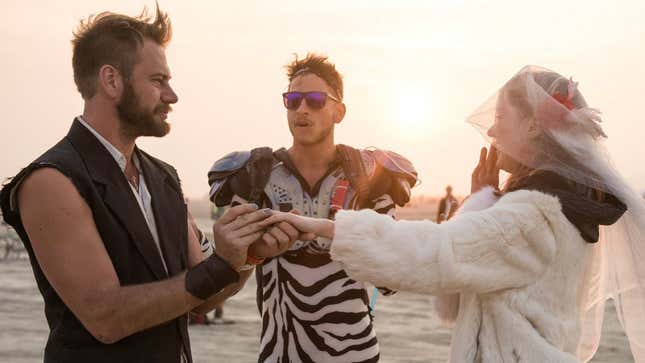 By fall 2014 the Google Adventures Team had the green light from Street View to climb Everest again in 2015. The Access & Energy team, which Battelli had joined as a technical program manager, agreed to contribute funding if the team tested new wireless technologies at Base Camp. They called the new mission, naturally, E15.
Before each of their adventures the Three Musketeers would calculate what they idiosyncratically labeled the MROD, or "Mild Risk Of Death." The calculation took into account the number of previous deaths on any particular mountain, and their causes (accident, natural disaster, etc.). Scaling Everest, they initially concluded, posed a 5% MROD. For the second expedition they raised the number slightly, to account for the 2014 avalanche and the increasing effects of climate change.
Fredinburg continued to operate at a breakneck pace. Ashley Arenson, whom he had recently started dating, pleaded with him to decline parties and get more sleep. She was particularly concerned after he stayed up for 48 hours before the Dublin Web Summit in November 2014, where he sat on a panel to discuss Internet privacy. "But you don't understand, this is training," he would tell her.
He spent several weekends at Summit's headquarters in Eden, Utah, and ran with Marshall Birnbaum, an ultra-marathoner, around the grounds on Saturday mornings. Once Fredinburg spotted a man carrying logs on a mountain road, so he decided to find a log, too, and carry it up the mountain.
Then, seemingly out of the blue, weeks before the climb, Street View decided to withdraw its funding from Google Adventures. Instead of having Googlers go all the way to the summit, it would have a manager at Base Camp—Sara Pelosi, who had been on the eventful climb up Carstensz Pyramid—coordinate the Street View images with Sherpas and mountain guides, who were trained on how to use the cameras. The Three Musketeers had to find another way.
The Access & Energy team was still willing to send them to Base Camp to test its wireless devices. But it was only providing partial funding for the expedition. Fredinburg and Battelli decided to pay the rest, covering their own and Nagl's expenses out of their own pockets, and joining a different camp at Base Camp instead of Google's expedition with IMG.
That also meant the Three Musketeers were traveling without the Street View cameras that were the whole reason for the Everest expedition in the first place. But by that point, it didn't matter. Everest had become part of Fredinburg's identity; he was obsessed. "There was absolutely nothing stopping Dan from that mountain," says Slavin.
Price, the filmmaker, agrees: "Dan had this almost sick joy telling people about the Death Zone on Everest, where many people don't make it. Their bodies eventually break down. If you rest your muscles for a second you can never get up. When people asked if he was worried, Dan said no. But you still knew he was worried."
In the days before his departure for Nepal, Fredinburg said his goodbyes. He carried Arenson on his back through the steep streets of San Francisco, training up until the last minute. She gave him a parting gift with letters of encouragement from all of his friends to read throughout his journey. Another night, with North, he picked up a few final items, including toilet paper and whiskey. (The previous year, to Nagl's dismay, Fredinburg had put glass bottles of rum in his climbing shoes to protect them from breakage.)
Sean Carasso was one of the last to see Fredinburg. "Stay safe!" he told Fredinburg over and over again that night. He texted Fredinburg the message once again before going to sleep, and woke up to a reply: "Stay strong." It was the last time Carasso heard from his friend.
The final climb 
Like any high-functioning startup that has defied death, the Google Adventures Team went into their 2015 climb with high confidence and an air of invincibility. Climbing conditions were ideal and the Three Musketeers were all in peak physical condition. Surviving the avalanche the previous year had only made them stronger, they felt. At Base Camp, Fredinburg took what was to become an iconic selfie.
Quartz reporter Svati Narula, who trekked to Base Camp with David Breashears, a famed mountaineer and filmmaker, met Fredinburg and Battelli over tea and a game of Tiger & Goats. The two, she recalled, wouldn't reveal their last names or their mission for Google.
Around noon on April 25th, Battelli and Fredinburg were looking through photos in their tent. Suddenly the ground shook and they heard a loud crack beneath them. "We said to each other, 'Let's get out, let's get out!" says Battelli. He ran out of the tent and saw Nagl outside. Together they looked up at what appeared to be a mile-long avalanche of snow and debris coming straight toward them.
Both jumped into a ditch and covered their heads as the wind blasted them; when Battelli put his finger into the air, debris cut it like a knife. Battelli thought Fredinburg was behind him, or maybe had run in the other direction. Now he surmises that he probably never even made it out of the tent. "Maybe he lost two seconds grabbing a jacket, grabbing his phone," says Battelli. "Those few seconds were fatal for him."
Once the avalanche had subsided, Battelli and Nagl plodded through the snow to find their friend lying face-down near a boulder. Battelli slowly turned Fredinburg around, careful not to aggravate any injuries, and felt for a pulse. "Dan? Dan?" he said into the eerie calm. Nothing. Fredinburg's eyes and mouth were wide open. An Everest doctor walked over and took one look at Fredinburg. "He's gone," she said, kissing Fredinburg on the forehead. "That's how we die," says Battelli. "Gasping for our last breath."
There was nothing else that they could do, so they covered their friend with a sleeping bag and worked to help others survive. Operating on pure adrenaline, they couldn't feel the cold as they dug through the snow with bare hands to search for other bodies and supplies to help the injured. With Battelli and Nagl standing next to her, Google's Pelosi called the Fredinburgs from a satellite phone to give them the news. She reached Fredinburg's older sister, Tricia Curreri. Curreri remembers Pelosi apologizing over and over again. 
At dusk the two remaining Musketeers trekked down to Gorak Shep, a village in the valley, to avoid the risk of aftershocks. Neither could sleep. The nightmare just played in their minds like movies. Every few minutes they'd turn to one another:
"Flo, you OK?"
"Yeah. … Michele, you OK?"
"Yeah. … Flo, you OK?"
They continued the same conversation over and over again, until dawn the next day, when they made their way back to Base Camp.
Send-off on the playa
"Can you grab a paint brush and help us?" Courtney Boyd Myers, a Summit staffer, called over to some young women who were testing bikes still covered in the previous year's playa dust. It was a hot evening in August 2015, and the team was preparing for Burning Man.
It was a large-scale operation: Summit, for all its ambitions, is still at its heart an events company, and a warehouse near the town center was filled with supplies for shelter, food, and transportation for many of its members. About a mile across town, a few of the Summit founders and their friends were working on an art car in a garage. The double-limousine was designed as a hover board, a nod to Michael J. Fox's time travel to 2015 in Back To The Future.
Arenson picked up a brush and began painting the large V-shaped wooden structures with grey paint. Since Fredinburg's death in April, she had spent a lot of time at Eden. Just as the Carasso brothers and the group took care of Fredinburg after his breakup with Bush, they were now doing the same for Arenson.
In the aftermath of his death the community has been forced to confront its own mortality—accepting that making "no small plans" and going to the edge sometimes means dying. Yet it seems entirely comfortable with that.
"What is 33 years, or 43 years, or 53 years?" asks Abelin, who left Google to launch Liquid Talent, a startup that supports gig-economy workers. "Dan's death was not a tragedy. The real tragedy is in not living." Adds Slavin, "We all knew Dan would never make it to a hospital bed. Everyone knew it would be something like this, but not this soon."
Rosenthal, the Summit co-founder, told a story about flying in a test plane with a friend, doing negative-G loops. "If I die like this it's not going to be surprising, but a tragedy that will affect my loved ones," he explained. This is a tradeoff many Summit members choose to make. "By putting yourself in these experiences and feeling the edges of life, it made Dan feel alive, and it makes a lot of us feel alive."
The following week at Burning Man, Sean Carasso was among those who made the pilgrimage to Fredinburg's memorial in the deep playa. His friends drove the art cars from Utah; he took his motorcycle. "100 mile-per-hour winds, my bike broke down, I had no food, no water," he remarked as he approached the art car, cracking a smile. "The journey made it all worth it."
As the dawn broke, friends, colleagues, and curious onlookers made their way to the Disco Space Shuttle, not too far from the Robot Heart theme camp—a place that held special significance for Fredinburg. For all his outsized adventures, he once said that the biggest risk he took was to become emotionally vulnerable—a direct result of his encounter with Summit Series that evening in Vegas, when he confessed to having a "robot heart."
The farewell on the desert playa was exactly the sort of send-off he would have wanted. Before his death he had arranged for his friends to host parties around the world in his honor should he die—no doubt a sign of hubris, but also of wanting his friends to celebrate life instead of simply grieving.
The growing party around the Disco Space Shuttle was a strange combination of both. Many revelers had bloodshot eyes, from a mixture of mourning and recreational drugs. They passed around bottles of whiskey and danced without inhibition. North was there with his partner Marnie Brumder; Fredinburg had married them on the playa a year earlier. They were wearing matching bright yellow onesies.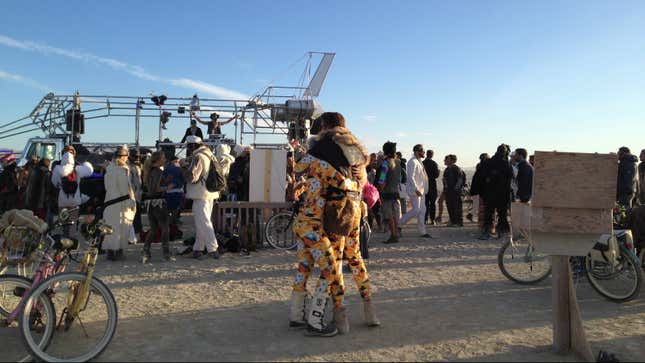 Arenson, wearing black fishnet tights, walked over to a young woman who was fully covered in a white slip. Arenson took one look and tore the dress off the woman, revealing only a bra and underwear. Then she christened her with a disco ball necklace, nodded approvingly, and disappeared back into the crowd.
Arenson has taken it upon herself to carry on Fredinburg's legacy. She is a force behind the hashtag #LiveDan, which symbolizes living fearlessly, and is still going strong more than a year and a half after Fredinburg's death. Friends regularly post photos of themselves wearing the navy-blue "Live Dan" T-shirt with antler ears from places like the Antarctic tundra or atop the Andes. "Immediately after his death we went on the Inca Trail [to Machu Picchu]," says Summit member Max Stossel, a social media strategist and storyteller. "We realized what Dan might have loved about being so high in the air."
"There is a component that is Icarus," Rosenthal acknowledged, in the lodge at Powder Mountain. "Of all of our friends, he was most certain of his immortality." Then his voice lifted, buoyed by the thought of his friend on Everest. "If you asked Dan how he would have liked to have died, he would have said, 'Closer to the top.'"