"I think starting a business here is in itself a political act," says Christina Ganim.
In 2015, Ganim co-founded the Ramallah-based lingerie company, Kenz Woman, with Nicola Isabel. "We could both be in the States or anywhere else doing this, but we chose to do it here, because we want to contribute," says Ganim. "We want to have a long term effect here."
Born in the West Bank but raised in the US, Ganim returned to Ramallah with her family to finish high school during the second intifada, the Palestinian uprising against Israel that lasted from 2000-2005. It was, she says, a strange time to come back, but her parents were anxious to ensure she had a connection to her homeland. By chance at a barbeque she met Isabel, an American who settled in Ramallah following a study abroad program. The friendship evolved into plans to launch Palestine's flagship lingerie company.
Ganim is typical of her generation of young, Ramallah-based entrepreneurs: political but pragmatic, international in outlook, college-educated in the US or the UK. While many are cautious of overstating the boom in the Palestinian startup economy, its influence is evident in the city's co-working spaces and cafes, in its events and meetups, in the cosmopolitan buzz of the streets—and in the raucous nightlife, centered around spots like Snowbar, a hugely popular outdoor bar that's built on a hillside and holds pool parties in the summer.
Funding and support are rolling in slowly from all over the world, with founders returning from the international diaspora. According to company owners, women making up roughly a third of tech employees, making them better represented in Ramallah's fledgling tech sector than in Silicon Valley. If it were not for faces of "martyrs" spray-painted prominently on the walls, at times you could almost forget that the city is encircled by illegal settlements armed, illegal Israeli settlers.
The reality of living and working under occupation can be exhausting. Checkpoints between cities render travel to work and meetings an onerous task. Palestine's promised 3G coverage has yet to materialize. There's the nagging threat that hostilities could escalate at any time.
Even getting drinking water is no sure thing. The Israeli military seized access to all major water sources in 1967, before contracting out the task of managing water in the West Bank to Mekorot, the national water company of Israel. Since then, Palestinians have had "virtually no control" over their water resources, according to the United Nations Human Rights Council. Mekorot supplies settlements directly, but sells (at inflated prices) water sourced both from the river and wells in the West Bank back to the Palestinian Water Authority, which delivers this to Ramallan households each Tuesday and Thursday.
If the electricity is out, there's no way of physically moving the water into the rooftop tanks. This, combined with frequent water shortages, creates constant anxiety during the scorching summer months.
But for Ramallah's startup founders, these are all reasons to stay, not to leave.
"We were just in Dubai for a conference and everyone there was like, why don't you just move here?" shrugs Ganim. But for her and Nicola, basing the business in the West Bank is non-negotiable: the goal is to overcome the obstacles and prove that you can launch a startup in Palestine and make it work.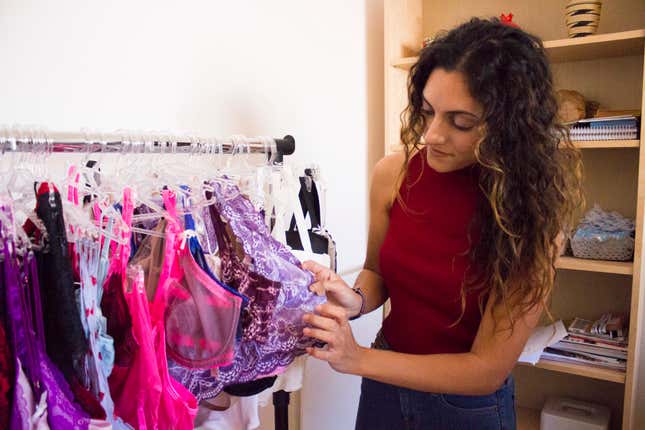 The domestic market in the West Bank is miniscule, necessitating a focus on overseas markets—the Persian Gulf states in particular have been a target. But to complicate matters, imports and exports are strictly controlled by Israeli customs, which applies steep taxes and is notorious for delaying or confiscating items at the border. This means that orders are generally managed and fulfilled outside Palestine, physical goods are produced abroad, and most inventory never enters the country.
This commitment, not only to making a business succeed but to make it succeed in Palestine, is a common refrain among Ramallah's entrepreneurs, even when their target market is overseas. Saed Nashef spent nearly 20 years working for Microsoft in Seattle and investing in tech companies in the US before returning to the West Bank to found Sadara Ventures, Palestine's first VC fund, with capital from investors including Cisco and the Google Foundation.
In 2012, Sadara made its first deal, giving $1 million in Series A funding to the hotel booking startup Yamsafer. Since then, young Palestinians have come to view Ramallah as a serious option for setting up a company. Entrepreneurs and investors in the city hope this will stem the country's chronic brain drain of graduates to the US and Europe.
"I do believe that the work being done here, for people who have a connection to the region, will always feel more meaningful," Nashef says. "It doesn't matter how successful I was or could have been in the States, it wouldn't have meant the same as the work I do right now."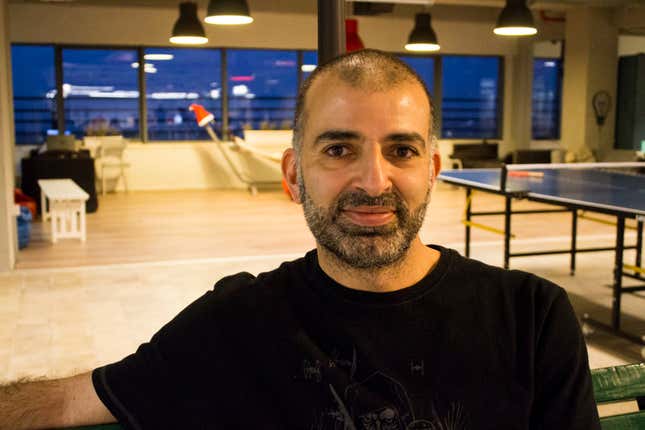 We met at the office of Yamsafer, which TechCrunch described as the Middle East's Booking.com. Yamsafer's Jerusalem-born CEO, Faris Zaher, studied in both in the U.S. and the UK before launching his company here and the open-plan, 11th-floor space, dotted with street lamps and park benches, could have been transplanted from New York or London. In 2015, the company raised a further $3.5 million from foreign investors, and Zaher hopes that this will pave the way for the next wave of entrepreneurs.
"When these guys invested in us it was the first, and that broke a barrier for a lot of people who were thinking of following our model but were skeptical about whether it would be possible," he says. "Now they can just come and ask us what's the best way to go about it and we have a formula for it."
It's already working. Last year, former employee Mohammad Nablusi left to set up Insolito, a wearables startup that give you the ability to track your fitness, take selfies, and make emergency calls using a sneaker insole and set of foot tapping patterns.
While Ramallah's startup scene is fast gaining ground, it's still a far cry from becoming, as many have hailed it, the West Bank's Tel Aviv. Optimistic commentators, including in Israel, have expressed hope that Palestine's emerging tech hub could foster greater collaboration across the border—that professional ties could improve relations where diplomacy has failed. In Ramallah, though, appetite for that seems lackluster.
Part of this is pragmatism. Qaryab says he's considering offers by Israeli investors ("It's business, you know?") but worries that if the political situation "blows up" it will disrupt communication and make working together untenable.
For others, fostering a prosperous startup ecosystem is about economic independence, a way of distancing themselves from Israeli influence as well as dependency on foreign aid. "I think we're witnessing the start of something huge in Palestine: becoming self-sufficient on our own accord without relying on occupied powers or unprincipled leaders," says Ganim.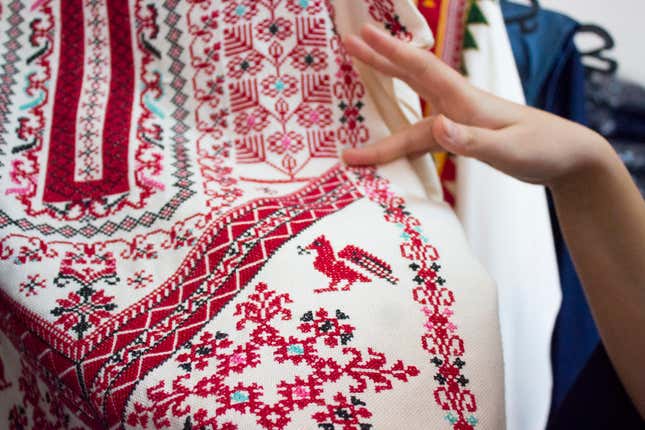 If Palestinian startups are resistant or resentful towards even the best-intentioned overtures of Israeli investors, it's not hard to see why. Ramallah might see itself as a cosmopolitan bubble away from the frontlines of the conflict, but even here, Israel's dominance is stark.
The contested separation wall weaves around parts of the city, covered in political graffiti. Two former refugee camps for internally displaced Palestinians, al-Am'ari and Qalandia, have evolved into cramped and sprawling slums. The visible disparity between the well-equipped, well-guarded settler complexes and the ramshackle Palestinian homes does little to ease political tension.
Against this backdrop of unequal rights and wealth, there is widespread cynicism about the motivations of Israeli companies that outsource jobs to the West Bank. Officially, the minimum wage set by the Palestinian Authority is currently right at the poverty line of 1,450 shekels ($384) per month, although the average wage is actually well below this, at 1,047 shekels. Over the wall in Israel, and for Israeli settlers within Palestine, the minimum wage is over three times higher (4,825 shekels), leading many Palestinians to suspect that they are viewed as a convenient and captive source of cheap labor.
For as long as Palestinians are neither able to self-rule as fully independent, nor afforded the rights and benefits of Israeli citizens, the distrust is unlikely to dissipate. But few in Ramallah are willing to give up on the future. There's a passionate desire to see Palestine prosper, to rise above the stereotypes and to project a positive image—no matter the challenges.
"It's very tiring, there are so many obstacles. It's taken at least three times longer to get to this stage than I thought," says Husseni. "But I wanted to do this in my country. And I'm not afraid of hard work."
Or, as Nashef puts it: "There are pros and cons, like anything else. I can't be living in Los Angeles and find the best falafel."