Apple wants consumers to pay for things using their fingers. Google and Amazon want consumers to pay with their faces. Alibaba is looking elsewhere.
Yesterday (Sept. 14) Ant Financial, Alibaba's payments and financial-services affiliate, announced it had purchased Kansas City, Missouri-based startup EyeVerify for an undisclosed sum (though reports citing unnamed sources place it at $70 to $100 million). The acquisition shows how the Chinese e-commerce giant is aggressively, if stealthily, expanding its footprint abroad, while also advancing the adoption of biometric security—that is, the analysis of detectable biological features.
EyeVerify makes software that recognizes the red veins in a person's sclera, the white part of the eyeball. Using the front-facing camera on a smartphone, it captures the eye's vein patterns, records the related data, and then uses it to perform certain tasks, such as unlocking the phone or logging into an account—just as other smartphones use your fingerprint. The company claims that this form of verification is as secure as a 50-character password.
Ant Financial introduced the software in its Alipay mobile payments app in July 2015 to a small pool of beta testers. These users can opt to log in to the app using an eye test, as well as ordinary passwords and fingerprint readings on some phones.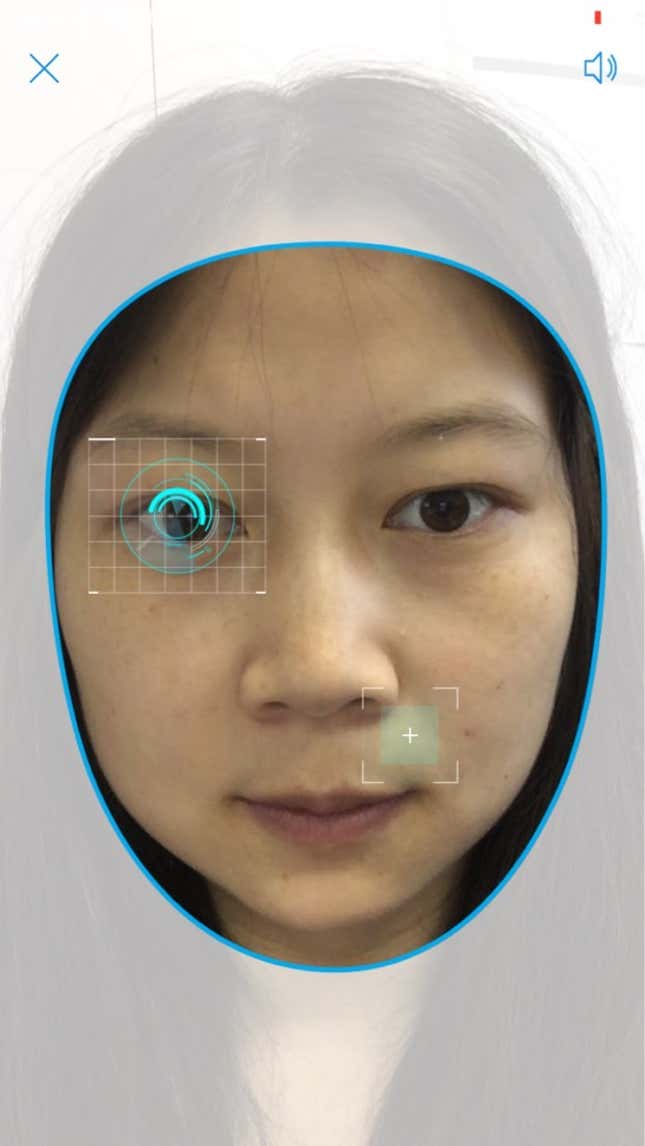 Chinese companies in particular have much to gain from investing in biometrics for security. Online fraud is rampant throughout the country, and despite the size of Alibaba and competitors like Tencent, Chinese internet giants still struggle to curb password theft and scams. Jiewang, a service that collects reports of online fraud run jointly by the city of Beijing and software company Qihoo 360, received notice of 24,886 instances (link in Chinese) of online fraud in 2015, with the average loss amounting to 5,016 yuan per person (about $750).
Alibaba already hinted at its ambitions to ramp up reliance on biometrics for security when it demoed a "pay with a selfie" feature on Alipay, using facial recognition from Face++, a Chinese startup. That company later partnered with Uber in China to launch face-recognition tests for drivers, in order to better ensure that the person behind the wheel was indeed the same person logged into the app.
Acquiring EyeVerify also gives Ant Financial a path to expand outside of China. Both Ant and Alibaba remain wildly popular among domestic Chinese internet users, but have a very weak presence outside their borders. EyeVerify, meanwhile, has inked partnerships with smartphone companies like Nokia and Samsung, as well as with banks such as the US's Wells Fargo. In the future, when looking at your phone to make a bank transfer, you might actually be looking towards China.