The first-ever fashion show held by the five-year-old New York sneaker shop Kith doubled as a victory lap. The Sep. 13 event featured 90 models, men and women, dressed in the brand's line of sporty streetwear—but it was also a party, featuring rap performances by Mase and The Lox, and celebrity guests such as models Jourdan Dunn and Bella Hadid. A$AP Rocky and JaRule played the after party, held like the main show in Samsung's "experiential playground" in New York, called Samsung 837. (Kith also created custom designed Samsung Gear S3 watchfaces for the collection.) Outside, a crowd of fans waited to get in like they would at a club or concert.
Kith is the creation of 34-year-old Ronnie Fieg, who has been in the sneaker business from the time he was 13, when he started working as a stock boy at New York shoe store David Z. In the few years since he opened his carefully curated sneaker and clothing shop, Kith has amassed a large, loyal following that recognizes it as a destination for some of the best sneakers in a crowded market.
Fieg is himself a prolific collaborator, who has worked with big brands including Asics and Adidas, and streetwear labels such as A Bathing Ape. He has turned Kith into a small retail empire built on his and his team's ability to recognize and deliver what's cool amid the vast quantity of sneakers out there.
It has been a successful endeavor, helped along by Americans' huge appetite for sneakers. In 2015, sales of athletic footwear totaled $17 billion in the US, an increase of more than 8% over the previous year, according to data from research firm NPD Group. (The category includes sport leisure, outdoor, and performance shoes, as well as work and safety footwear.)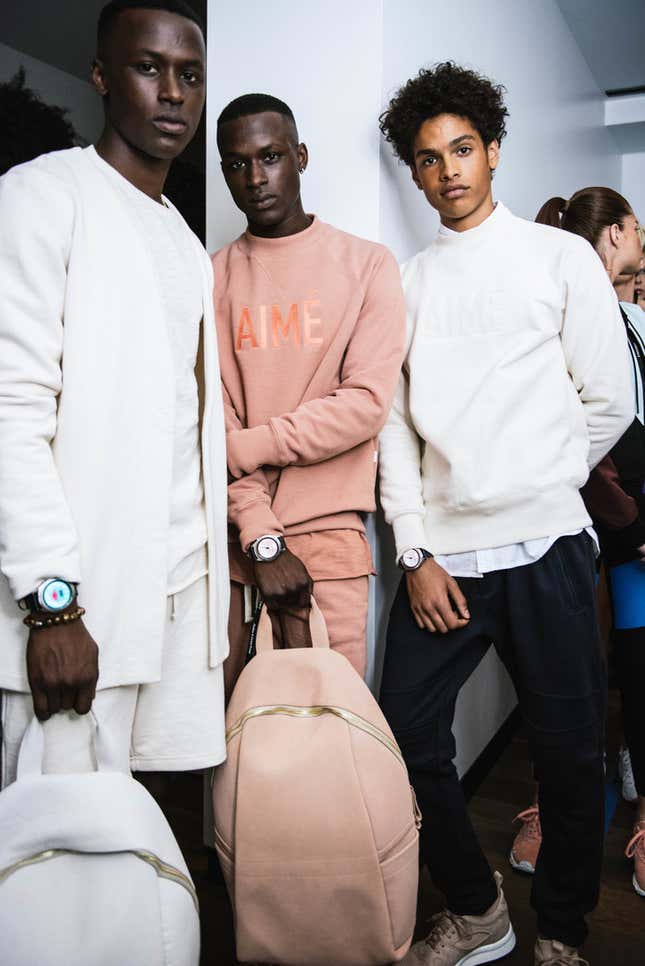 Kith only represents a sliver of that. It emphasizes limited editions and pricey styles that don't reach the sort of scale that makes or breaks a sneaker company. But it has still been very successful catering to likeminded sneaker fanatics, and now has three brick-and-mortar locations in New York as well as a prospering clothing line composed of lots of refined sweats and t-shirts.
But while the clothes represent half Kith's sales, it's still sneakers that the retailer is known for. The sneaker occupies a unique position in fashion today. There's no other item with quite the same widespread appeal and cultural cachet. For Americans in particular, it's tied directly to popular obsessions such as basketball and hip-hop, and fits perfectly with a much broader, decades-long trend in the US toward increasingly casual and comfortable dress. Converse Chuck Taylors, Jordans, and even Adidas Superstars—made by a German company, but elevated to iconic status by New York rappers Run DMC—are as American as Fourth of July barbecues.
They've also become more popular as Americans continue to dress down in their search for comfort. "If I looked at my father's shoe assortment, he'd have six or seven brown shoes and three or four sneakers—for a sporting activity and to kick around in," Jeff Staple, a well-known sneaker designer and founder of Staple Designs, recently told Footwear News. "Fast forward to a father today, and he's probably got eight sneakers and two dress shoes."
That's just the right balance for Kith.