The New York Times just announced weak first-quarter results as advertising revenue slipped, but if you're trying to gauge the future health of America's preeminent newspaper, this is the key figure: 676,000 digital subscribers as of March 31, 2013,  which is just 5.6% higher than the previous quarter, the weakest growth since the Times introduced its paywall two years ago. Here's a look: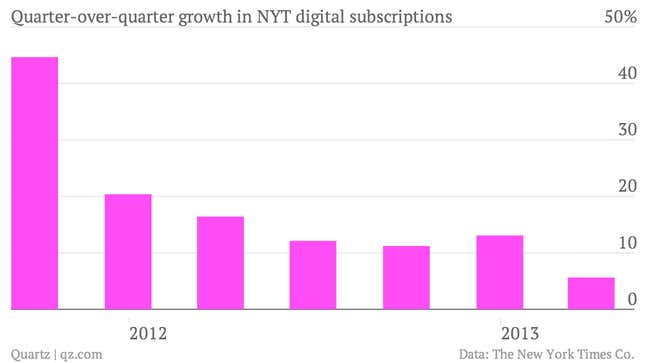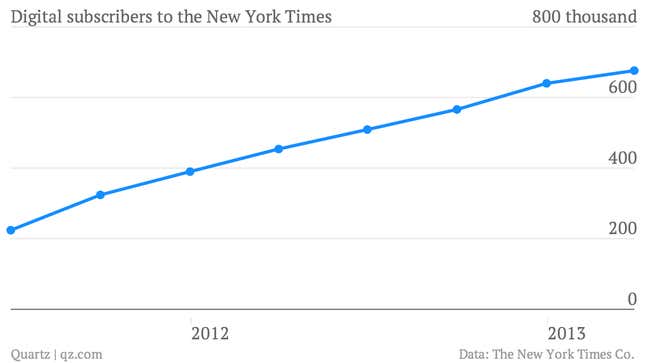 That explains why the Times also just announced that it will introduce cheaper and more expensive digital subscription options. The current offerings may have taken the company as far as it can go. Online subscriptions to the Times currently cost between $195 a year, for access to the website and smartphone apps, to $455 a year, for access to the website, smartphone apps, and tablet apps.
Print subscribers typically get free online access. Readers who don't pay can view up to 10 free articles a month, though there are some exceptions for people following links on social media.
The new, cheaper subscription offering will offer access only to the newspaper's "most important and interesting stories," the Times said.
*  *  *
Data in this story: New York Times digital subscribers