Typhoon Meranti hit the south and east coasts of China on Thursday (Sept. 15), after battering Taiwan, including the city of Kaohsiung on the south of the island. According to Taiwanese authorities, the typhoon was the strongest to make landfall on the island in 21 years, packing wind speeds of up to 370 kilometers per hour. The powerful typhoon comes as China and Taiwan celebrate the Mid-Autumn Festival, with many people planning to travel home to see their families.
China's state broadcaster CCTV showed the following footage as Meranti hit Fujian province early Thursday:
Meranti left a trail of destruction in Taiwan, where one person died and 38 were injured. The storm is the strongest recorded in the western Pacific since Super Typhoon Haiyan devastated the Philippines in 2013.
The city of Kaohsiung, population 2.8 million, was hard hit on Thursday.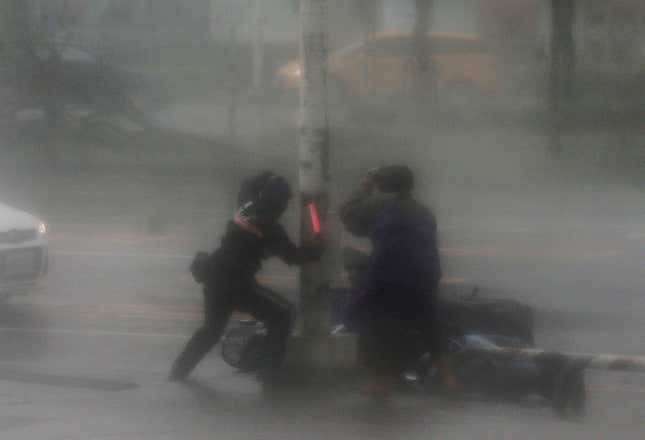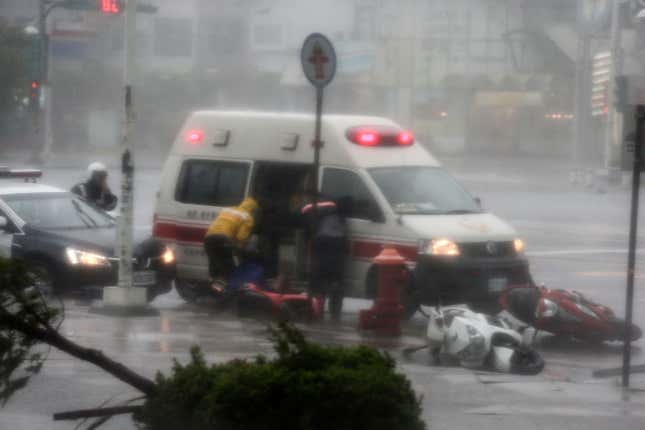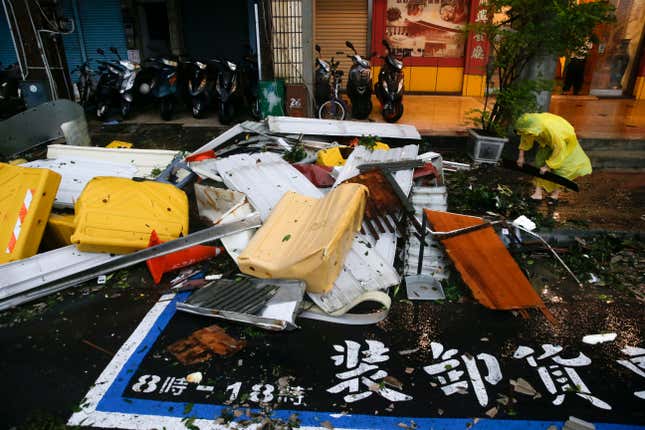 According to Taiwanese television, schools and offices remain closed on Thursday, including on the island of Kinmen:
Photos from Weibo, China's version of Twitter, showed the destruction in Xiamen, Fujian: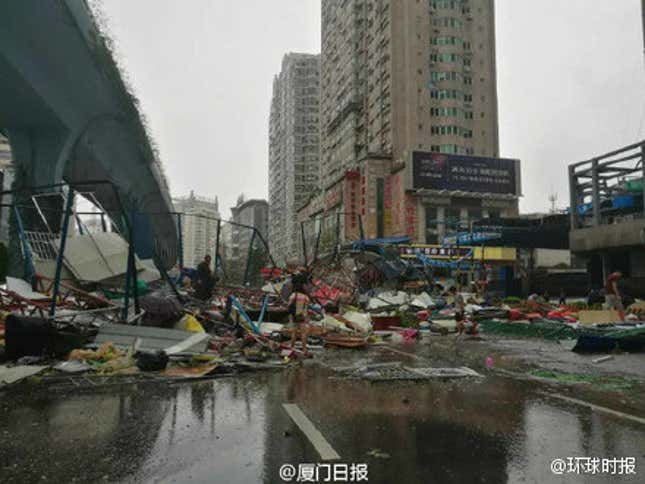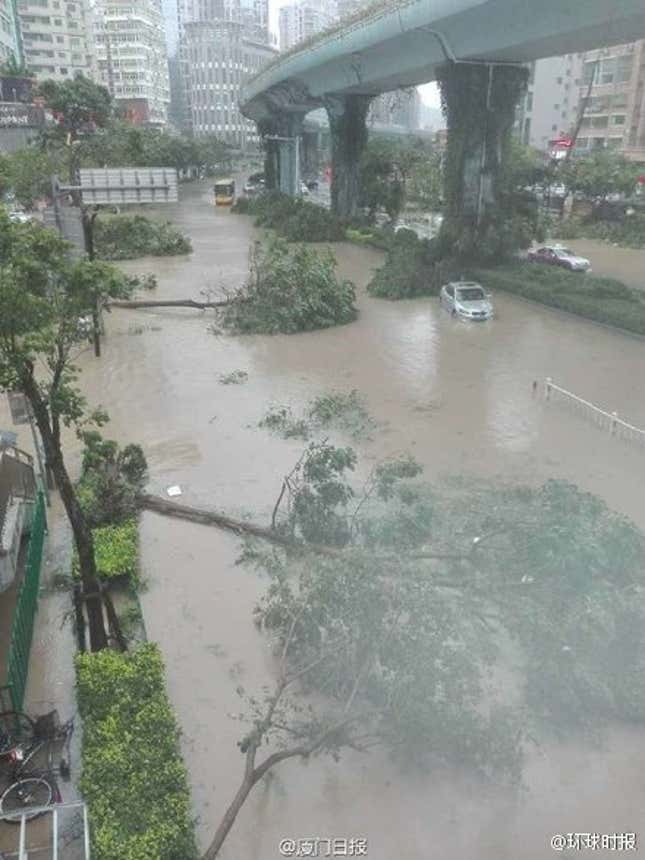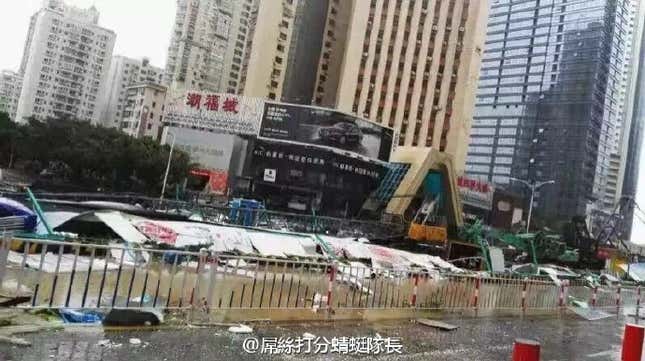 The storm will move across inland Fujian and further weaken today.