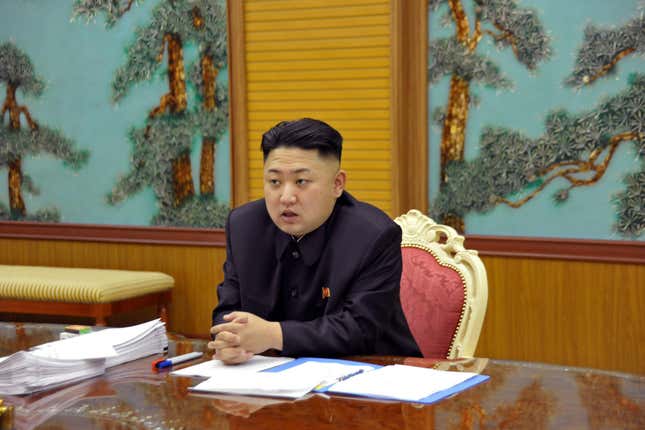 North Korea wasn't content with just shutting down the Kaesong industrial complex, once a symbol of cooperation with South Korea and the source of much-needed trade, foreign exchange and expertise—it's also holding seven South Korean managers hostage until $7.2 million worth of overdue wages, telecom bills and taxes are paid.
"We do not consider them at risk but we will be closely watching until all of them are back," A South Korean government official told Reuters. South Korean business losses due to the closure may exceed 1 trillion won ($900 million), Prime Minister Chung Hong-won told parliament. Negotiations about returning the seven managers along with South Korean industrial equipment are continuing.
South Korea's Hankyoreh newspaper reported that 96 of the 123 most small firms operating in Kaesong had purchased "inter-Korean economic cooperation insurance" which protects them in the event of a North Korean pull-out from the project. The uninsured firms may still receive some government assistance.
As Quartz reported yesterday, Kim Jong-un may have been closed Kaesong because it was too successful, making North Koreans feel affinity for the South. President Park Geun-hye, for one, doesn't sound like she is interested in doing business with Pyongyang any time soon: "Now who on the planet wants to invest in North Korea in a situation where each other's agreement comes to nothing in an instant?"