Last year Alipay, the Alibaba-affiliated payments app, released an April Fool's prank video. It touted a fictional feature that would let people find strangers nearby to fulfill favors of all sorts for cash—from charging a phone, to delivering toilet paper, to going on a date.
Today the joke has turned into reality. Ant Financial, the company behind Alipay, has released what it calls "Alipay Everywhere" to users in Shanghai. And by the looks of it, it's either brilliantly convenient, or very, very creepy.
Alipay Everywhere works like TaskRabbit, Uber, and Paypal rolled into one. Users who tap the feature inside Alipay's mobile app will see a map filled with location pins, each representing a person offering a specific service. Users can filter service offers into categories like "personal training" and "repairs," but anyone offering any service will appear as long as he or she is within the range of the prospective buyer.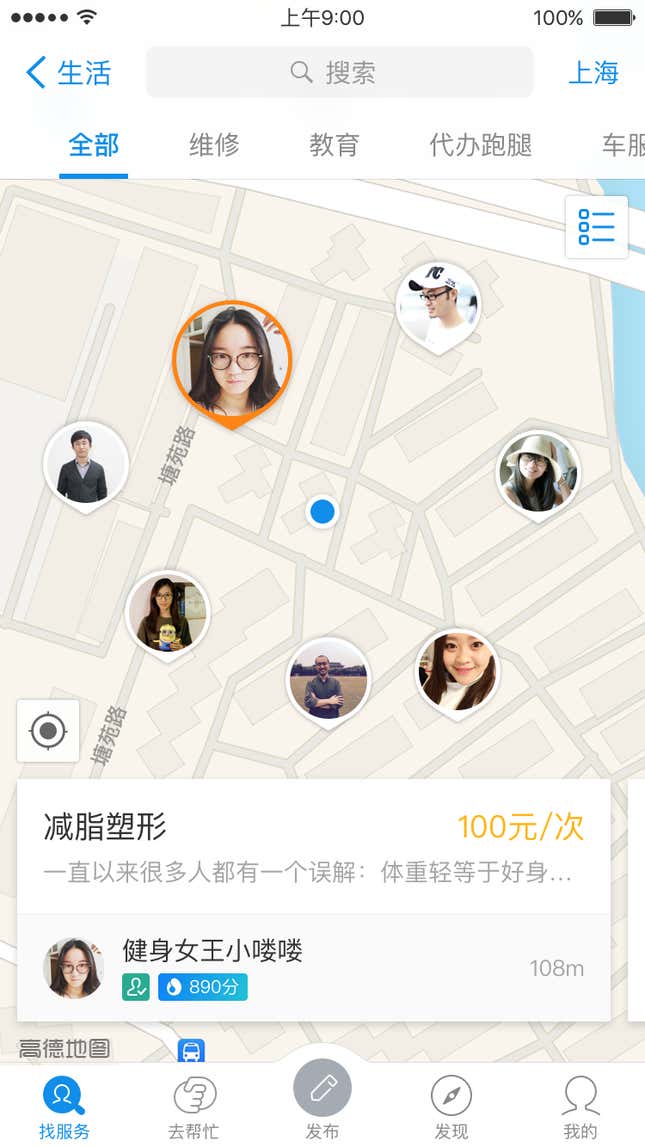 Tapping on the user's icon brings up more details.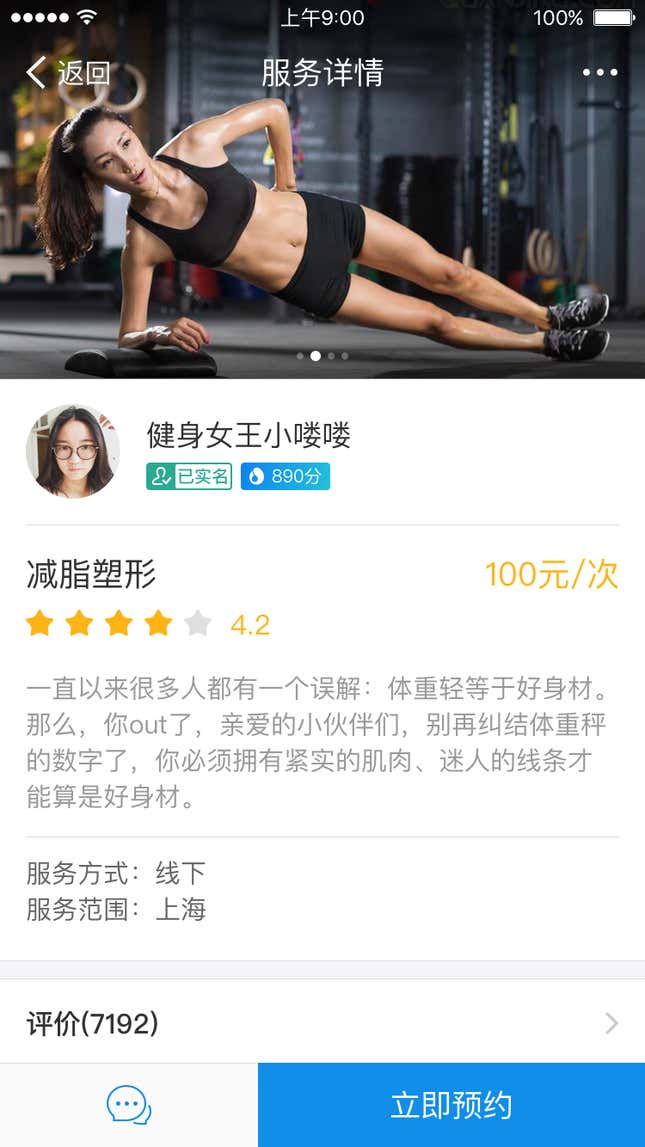 Users can also send out requests to people nearby for a service—say, "lend me cash," or "go out to dinner with me." Buyers and providers can chat beforehand to agree on a price. The buyer pays Alipay, which releases the money to the provider only after the service is completed. (To reduce the creepiness factor, the app only displays people's nicknames, and users can choose to hide their phone numbers when calling each other.)
Ant Financial will take no cut from the transactions, so it's not clear how it will help the company's bottom line. The company says it will extend the service beyond Shanghai, though it won't say when.
On the face of it, Alipay Everywhere is only a minor move for Alibaba and Ant Financial. Alibaba—best known for its eBay-esque Taobao and Amazon-esque Tmall—began investing in non-professional sellers hawking second-hand goods when it launched the Craiglist-like Xianyu in 2014. That app now has 100 million users, and recently branched out into everyday services, not unlike the ones Alipay Everywhere hopes to facilitate.
But if Alipay Everywhere goes national and catches on, it could become a data boon for the e-commerce giant, as well as a worry for privacy advocates. Ant Financial will not only know what products you buy, but what everyday services you request, where you receive them, and how effectively you bargain for them. Alibaba can both sell that data to advertisers, and use it to improve its own products.