Hurricane Matthew, currently a Category 4 hurricane, ripped through the Caribbean Tuesday and early Wednesday, with its path on track to hit the Bahamas and parts of the eastern United States later this week. Eleven deaths have been associated with the storm, and evacuations are planned in South Carolina, the Associated Press reports. The United Nations has declared the storm, which is the strongest the region has seen in a decade, the worst humanitarian disaster to affect Haiti since its 2010 earthquake, Reuters reports.
As the storm was passing through the region, meteorologist Stu Ostero tweeted a satellite of the storm system, whose shape seemed a tad ominous.
The view on the ground: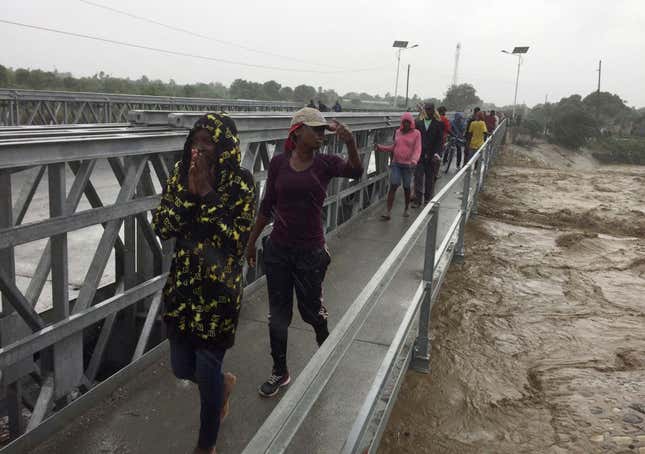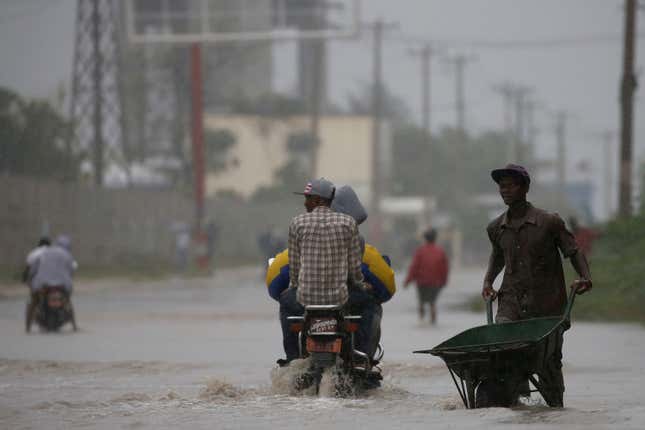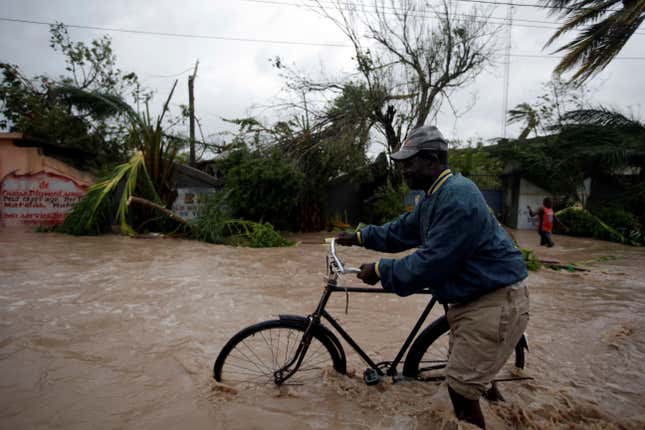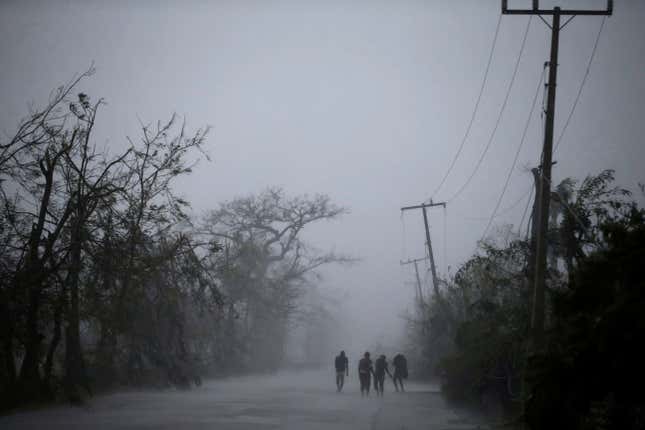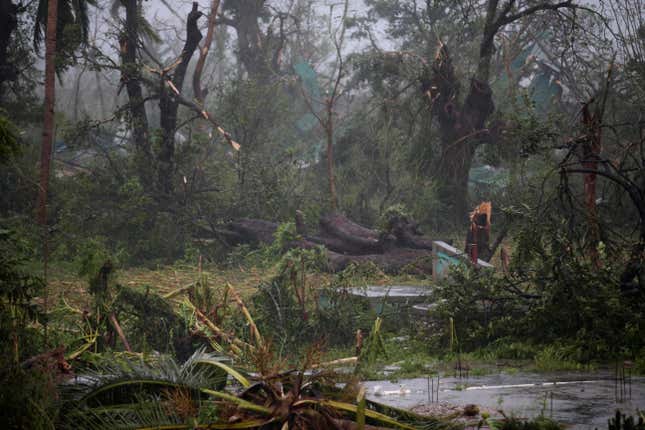 The storm also struck parts of Cuba and Jamaica: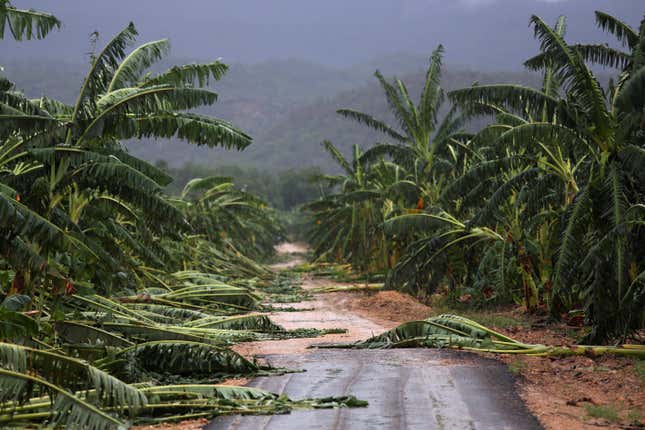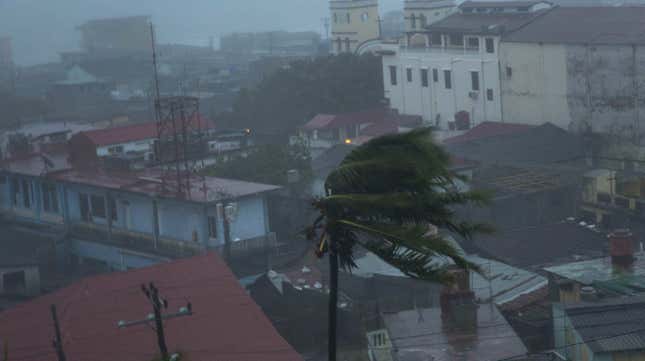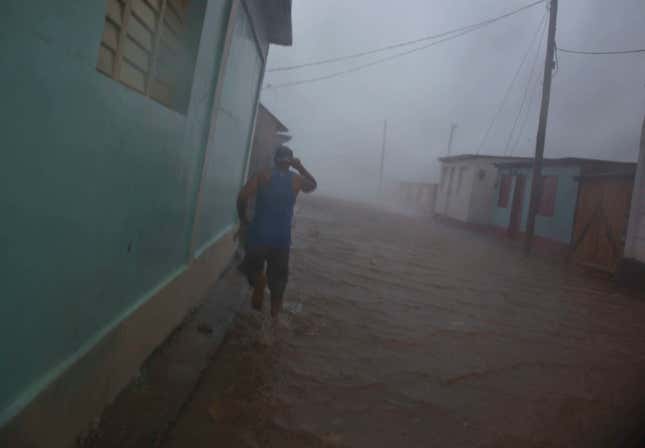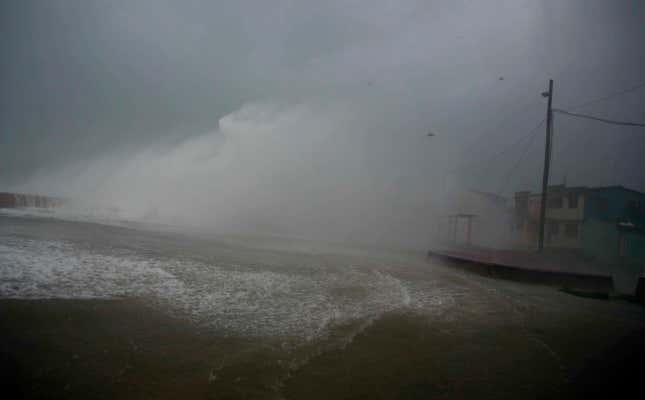 In the US, coastal dwellers began the process of securing their homes, stocking up on emergency supplies and for some, evacuating.