Joaquin "El Chapo" Guzman Loera, the head of Mexico's notorious Sinaloa Federation, has been a busy man in recent years. Known for leading one of the country's bloodiest and most successful narco-trafficking groups, Guzman has quietly become the face of another growing phenomenon that extends beyond Mexico's borders. It's called deviant globalization.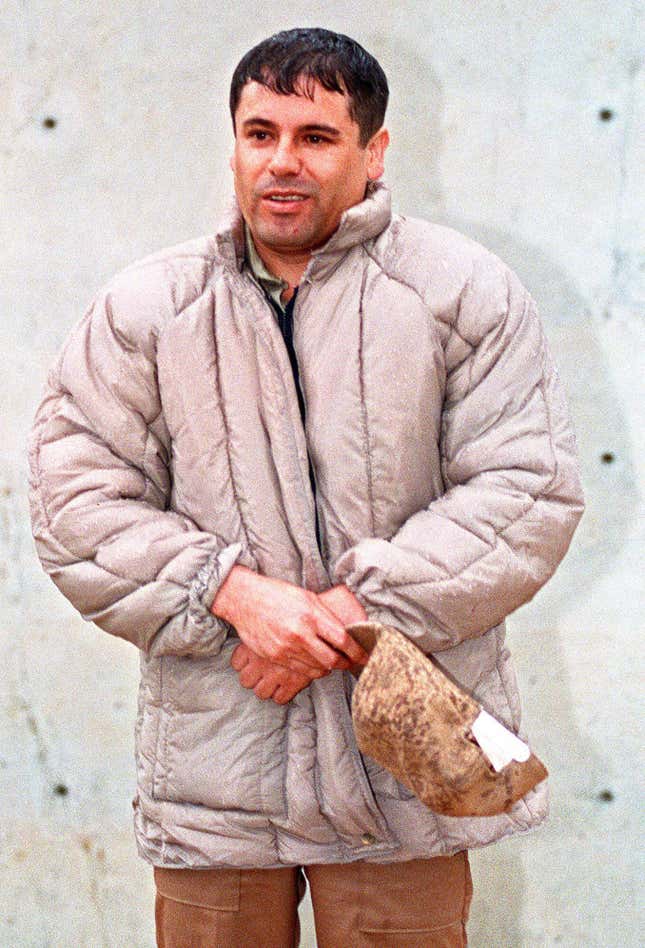 That's according to a study just out in the academic journal published by the Combating Terrorism Center at West Point, the US military academy. The CTC Sentinel report, by Samuel Logan of the Southern Pulse investigative intelligence firm, traces the expansion of Guzman's empire as he searched for better narco-products, more secure supply chains and bigger profits.
Initially, Guzman went outside of Mexico in response to the crackdown by former President Felipe Calderon that led to all-out war on the streets and more than 70,000 deaths. But, emboldened by success, he embraced a strategy of expansion and domination based on the principles of deviant globalization, Logan reports.
The term was first coined by historian Nils Gilman and the co-editors of his 2011 book on the topic, Jesse Goldhammer and Steven Weber. They describe a hidden and powerful underground economy that is growing globally at twice the rate of the legal economy. This vast commercial underworld rewards those who combine traditional business skills with the ability to operate in the spaces between the laws and enforcement agencies of various countries. Those who succeed can make enormous profits off of such illicit activities as trafficking in drugs, weapons and humans, money laundering, intellectual and physical piracy, sex tourism and even organ trading and cross-border waste disposal.
And Guzman is its most successful practitioner.
"He is not out to kill people. He is out to make money and he bases his decisions on rational economic thinking," Logan said in an interview. "It's created a global black market Walmart, where they are able to push the products to the shelves."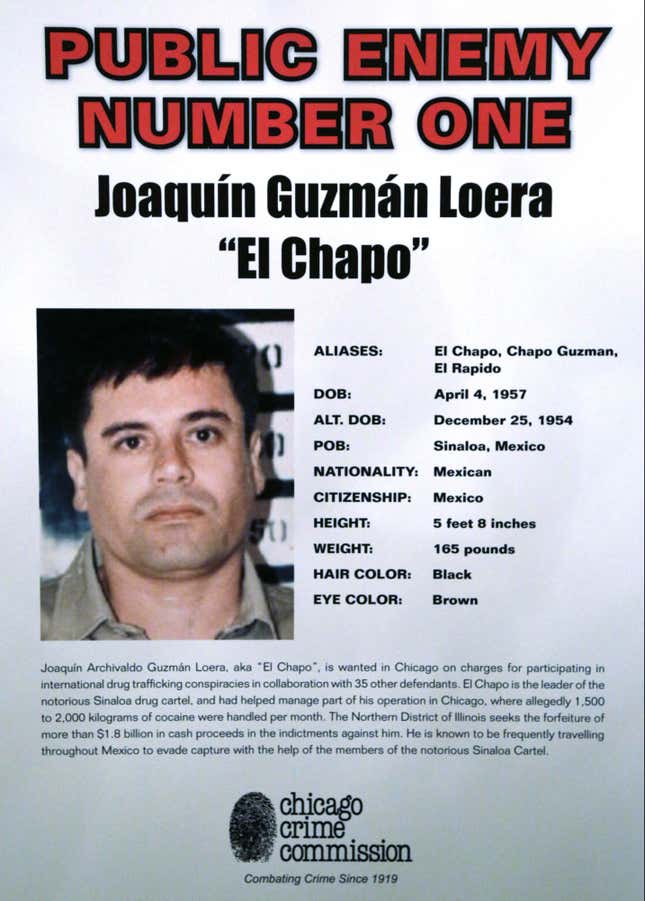 Here's a brief summary of how it allegedly works in Guzman's case, according to Logan and experts he quotes:
Guzman first expanded to Central and South America, establishing business partnerships to assure steady "upstream access" to one of his primary products, cocaine. Consolidating purchase power allowed him to maximize profits on every kilo shipped off to the United States, Europe and beyond.
Then it was off to Asia, where underworld alliances guaranteed him a steady supply of precursor chemicals for methamphetamine.
Guzman also branched out into Africa and Europe, and more recently, some believe, Australia, where $5,000 worth of Colombian cocaine can fetch $250,000.
By January 2011, Mexican media was reporting that Sinaloa operatives were buying heroin in Afghanistan to supply to hungry addicts in U.S. cities, where they use street gangs to distribute a host of drugs.
In Chicago, those alliances recently earned Guzman the official designation of "Public Enemy Number One" The only other person to hold that title was Al Capone, a gangster who would no doubt have been impressed by, and jealous of, Guzman's global empire.