Displayed like a precious artifact under a clear acrylic case, a set of colored pencils in midtown Manhattan is proving irresistible to coloring aficionados and sketch artists.
At the Museum of Modern Art's newly-renovated design store, the KARLBOX, as it's called, contains 350 pieces of drawing paraphernalia: pencils, markers, charcoals, and watercolor brushes, all perfectly color-sorted. The black lacquered cabinet is stamped with the distinctive pony-tailed profile of its creator: Karl Lagerfeld, creative director of Chanel and Fendi. With a price tag of $3,000+ including sales tax, each pencil is worth roughly $12 (considering the various sharpeners included).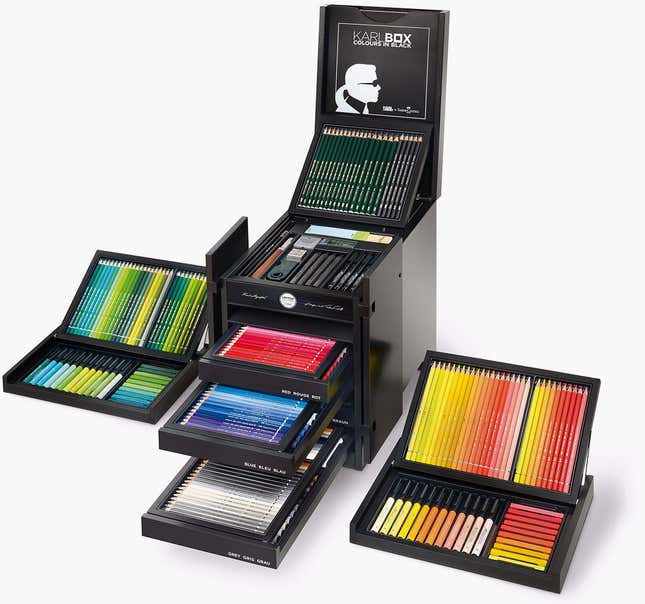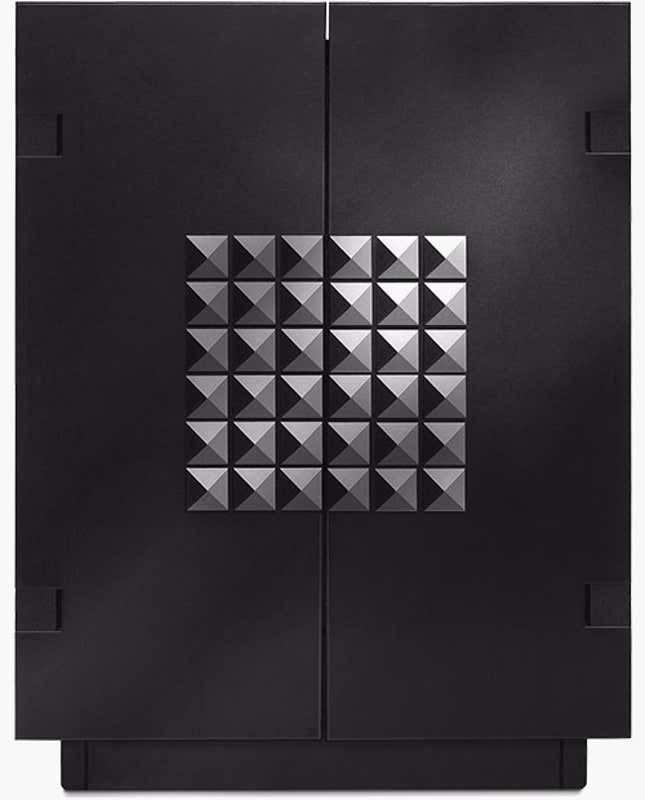 MoMA tells Quartz that there's already a wait list for the limited edition box set. For Lagerfeld-obsessed aesthetes, the price isn't that hard to justify—the latest Chanel tweed jackets designed by the 83-year-old fashion designer retails for at least twice that.
Produced by 255-year-old German art supplies company Faber-Castell, the set pays homage to Lagerfeld's love of drawing and illustration. "I wanted to become an illustrator, so I studied every book of costume from any kind of period and tried to make illustrations," said Lagerfeld in a 2013 interview at the Lincoln Center. Aside from his fashion sketches, Lagerfeld also dabbled as a book illustrator for the 2014 Coco Chanel biography, The Allure of Chanel.