The Nikon Small World photo competition announced the finalists of its photomicrography competition today, Oct. 19. Submitted by scientists working for universities and hospitals, as well as professional and amateur photographers, these incredibly close-up winning images showcase the microscopic world around us.
The first-place winner of the competition was University of Texas researcher Oscar Ruiz, who captured the stunned-looking face of a days old zebrafish embryo. Ruiz uses zebrafish to study the genetic mutations that create facial abnormalities, like cleft palates.
Of all the entries, some of the most unexpected are studies of butterflies. Under the lens of powerful laboratory microscopes, the butterfly's intricate, flower-like wings transform into surreal and slightly creepy patterns of overlapping scales. Their oft-missed proboscis appears as a coiled black mamba retreating into a bush of spiky red bristles.
Other eye-opening finalists in the competition include an image of the translucent leaves of moss and a landscape shot of bright pink slime mold.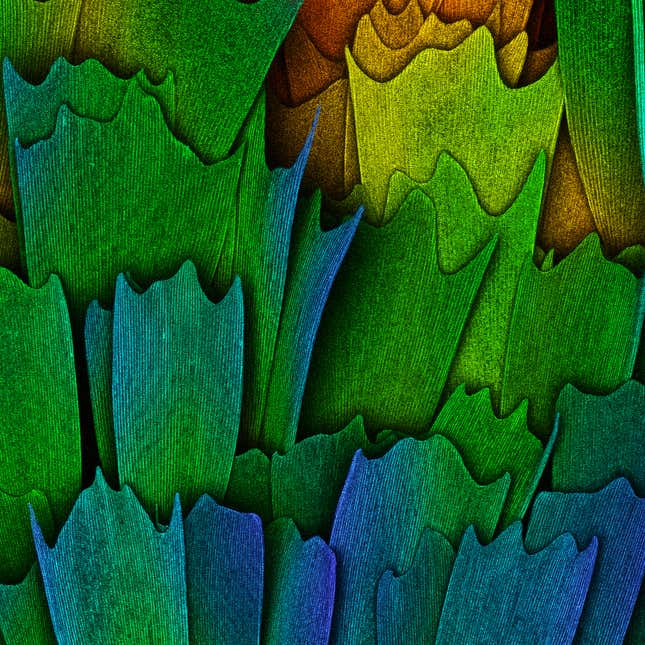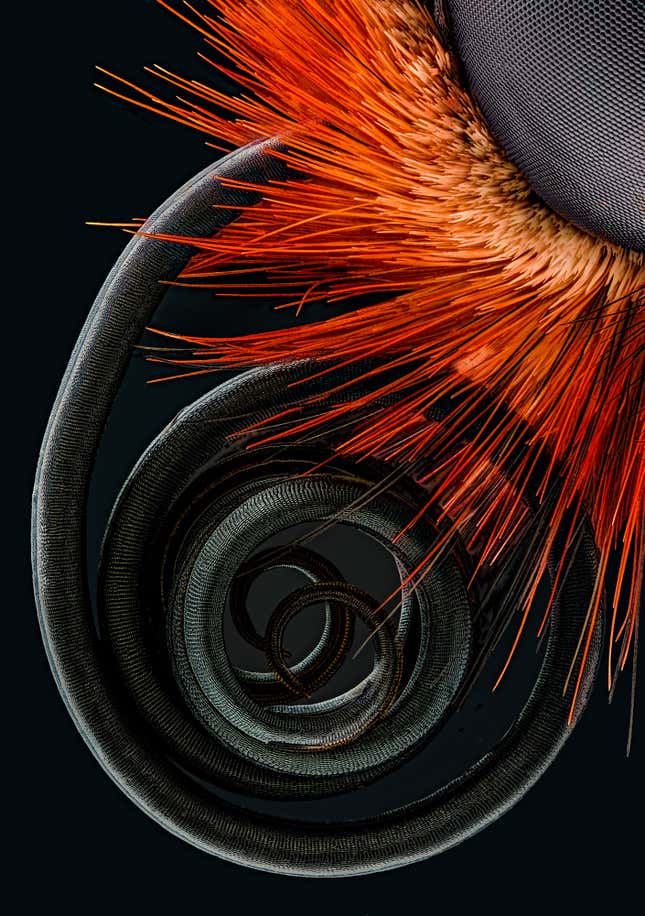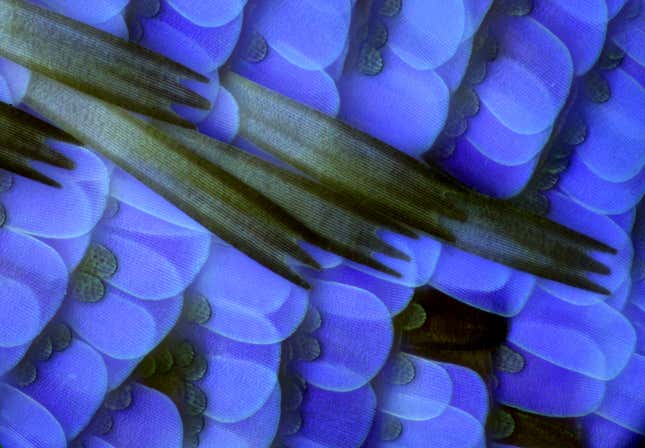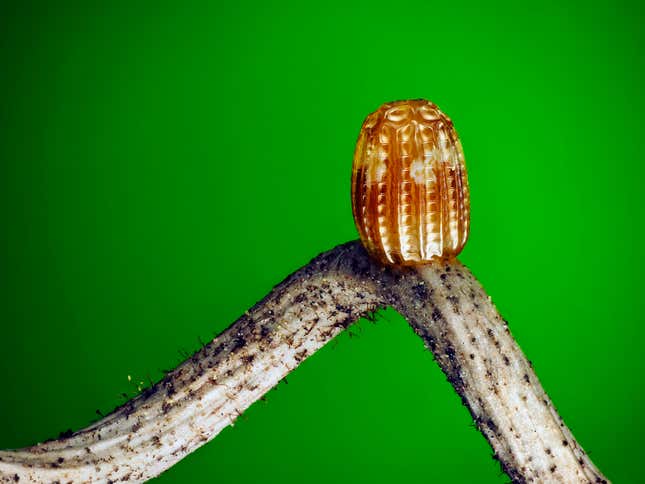 Take a look at several other fascinating entries that explore a variety of subjects: