Azalea, a 19-year-old chimpanzee and resident at Pyongyang's Central Zoo in North Korea, has become a star attraction for her chronic cigarette smoking. The Associated Press details how Azalea has been trained to light her own cigarettes and smoke at her trainer's encouragement. She can also perform several other behaviors such as dancing and touching her nose.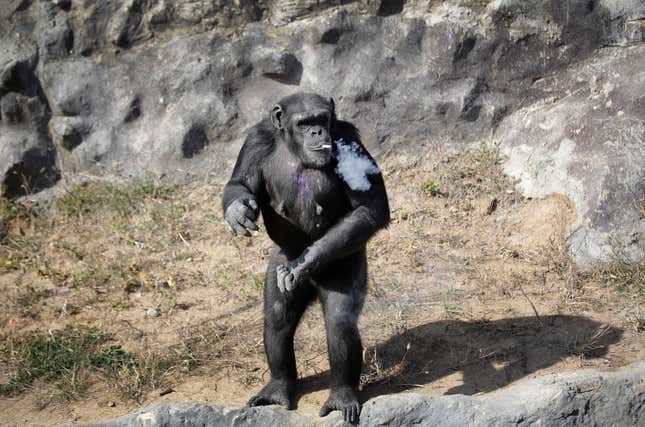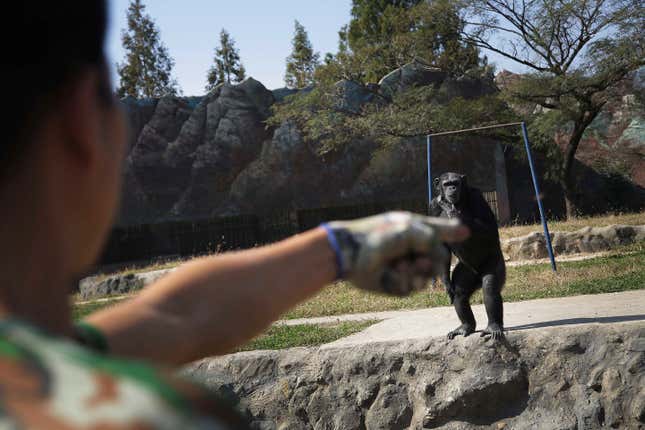 Drawing thousands of visitors a day, Azalea's pack-a-day habit is in line with some of the zoo's other less-than-ethical exhibitions, which include basketball-playing monkeys, doves that are part of a figure skating routine, and a dog who is trained to manipulate an abacus.
Smoking remains extremely popular in North Korea, where nearly 45% of adult men partake in the habit. An estimated 30% of men will die from tobacco-related illnesses, according to the World Lung Foundation.