Over the course of her 40-year career, award-winning designer Louise Fili has applied her elegant touch to book covers, store signage, subway posters, and even a series of bestselling postage stamps. But her favorite kind of assignment is design makeovers—especially for food packaging.
"It gives me great satisfaction to clean up after someone else's mess," jokes Fili, who gave Quartz a tour of an exhibition of her work at the School of Visual Arts in Manhattan (closing Dec. 10). The 65-year-old designer, who has worked on packaging for biscuits, jams, teas, wine, chocolate, and ice cream, says that improving the label, container, or logo for food has an impact that goes beyond aesthetics. "Quite simply—and this might sound strange—a good package design can make food taste better," she says.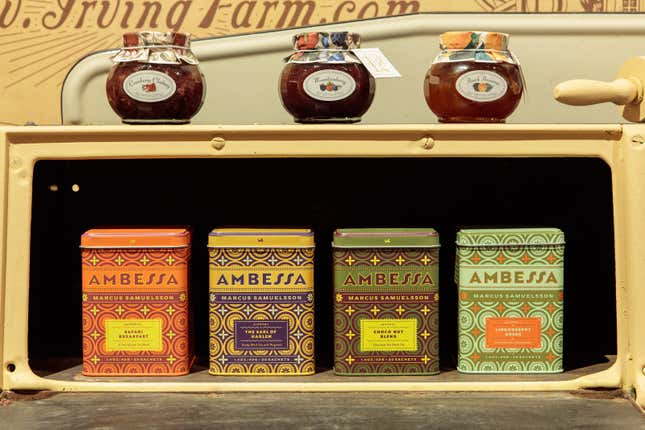 To demonstrate her point, Fili points to the package for Gelato Fiasco that she redesigned in 2013. The Maine-based company, which makes its products using traditional Italian techniques, sold their small-batch ice cream in cheap plastic takeout containers before hiring Fili. "It's the package that says it all—if it's a beautiful package that looks trustworthy and authentic, you believe it," she says. "Gelato Fiasco had that takeout salad container. Why would you trust that?"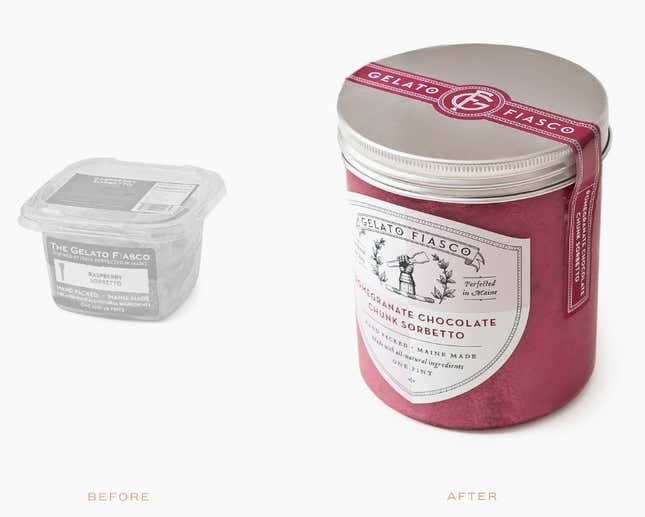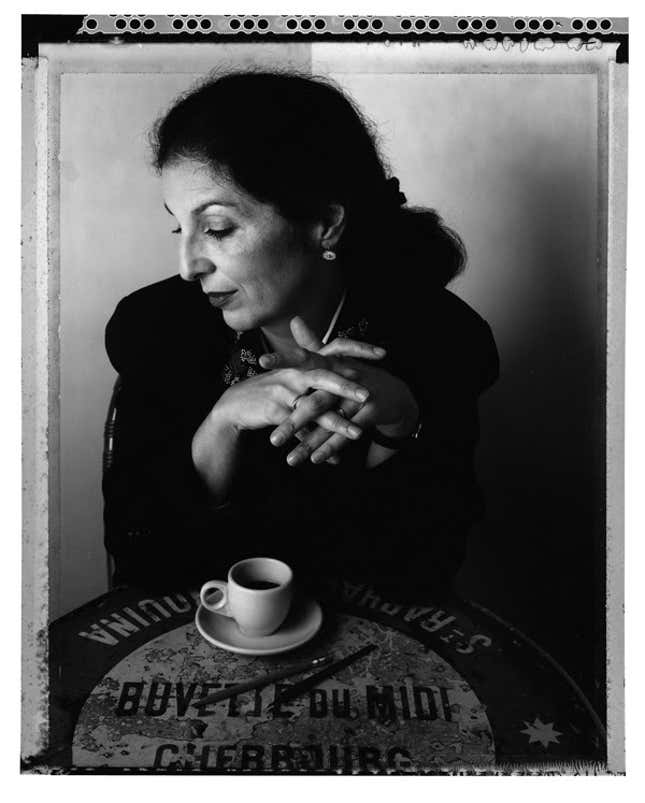 After the gelato-package makeover—to an elegant transparent jar, sealed with a ribbon and a label harkening the shape of heraldry—Gelato Fiasco got into Whole Foods, and saw an increase in sales.
Though Fili has never put her practical observation to a scientific study, research actually backs her theory. Oxford University psychologist Charles Spence has published several experiments proving the co-relation between taste and food presentation. He found that Coca-Cola tastes sweeter in a red can and cookies seem crunchier when presented on a rough, textured surface. "In most cases at least half of our experience of food and drink is determined by the forgotten flavor senses of vision, sound, and touch," food blogger Nicola Twilley wrote in her 2015 profile of Spence in the New Yorker.
As Quartz's reporting on Mast Brothers shows, good packaging is seductive—a kind of delicious foreplay to the act of eating. But it can also mislead consumers.
How does Fili guard against promoting substandard food? "The first thing I do is taste," she says. "I only take the job if the product is good."