"Unlikeable." "Untrustworthy." "Enthusiasm gap." Much of the media coverage of the 2016 US presidential election would have you believe that people just aren't that excited about Hillary Clinton.
Well, Estelle Liebow Schultz would beg to differ:
"Recently, I was diagnosed with a serious heart condition and am now in home hospice. I am following this campaign carefully, and I decided that I would like to live long enough to see the election of our first woman president. When I was marking my absentee ballot for Hillary Clinton, it occurred to me that this wish is even more poignant, because I was born in 1918, two years before women achieved the right to vote. To see such an accomplishment in my lifetime is momentous."
Schultz's commentary appears on the site "I Waited 96 Years!" alongside those of 108 other women born before the 19th Amendment was ratified to give women in the US the right to vote.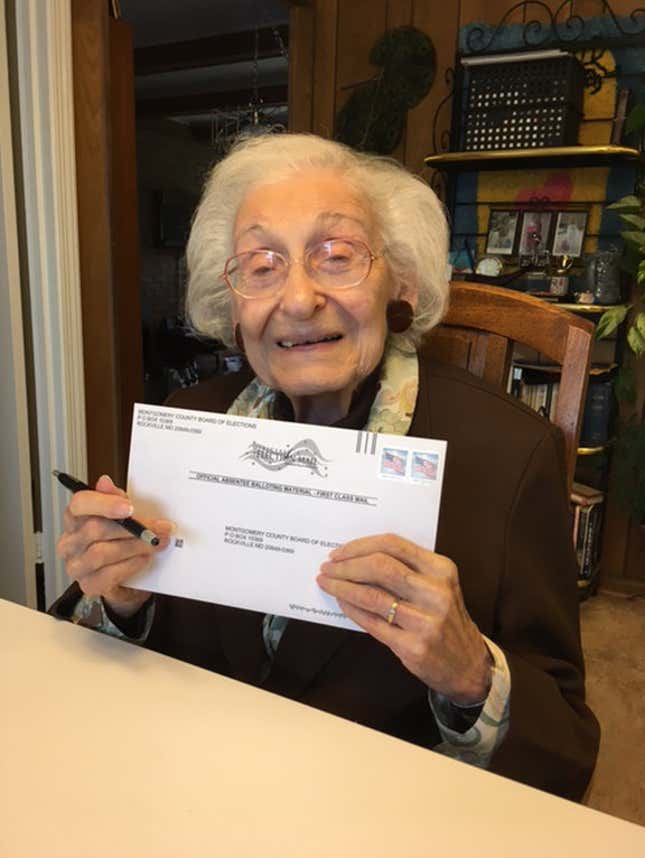 The site, launched last month, was conceived after the 98-year-old Schultz asked her granddaughter, Sarah, to post a photo on Facebook of her casting her absentee ballot. The post blew up. Tears were shed. And Sarah, her mother, and a friend created a site so that other women of Schultz's pre-19th Amendment generation could share their election pride.
Their reasons for celebration vary. Some like, 97-year-old Coloradoan Jean Manzi, have a purely feminist bent: "Yippee! I'm a woman and I want a woman to win! Woohoo!"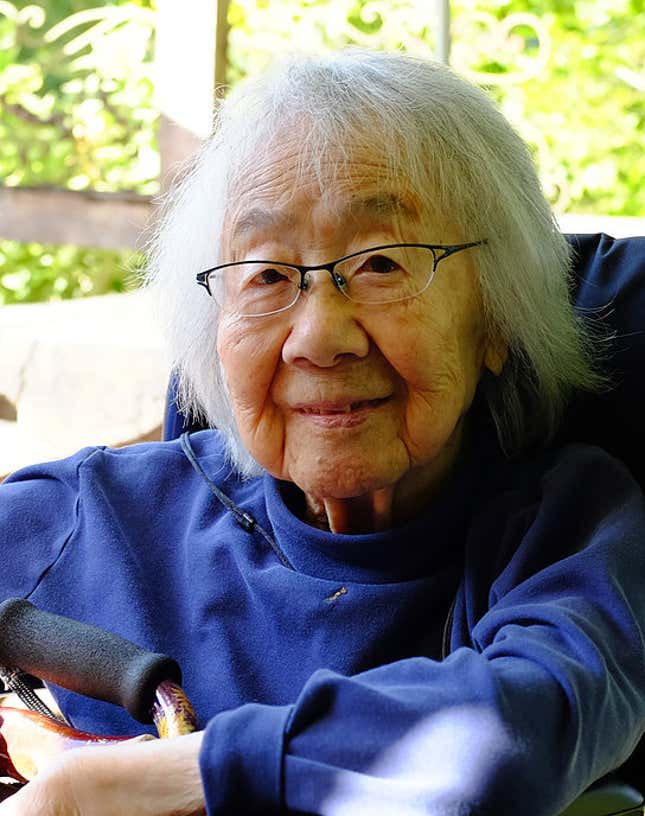 Lung Hsin Wu, born in Beijing in 1918 and now a resident of Portland, Oregon, says, "My vote means another step towards equity for women! I voted for Hillary eight years ago, and I'm still alive to vote again. This time she'll win!"
Commentary from Syliva Levay, a 97-year-old Philadelphian, is more focused on Clinton's qualifications. "I am excited to vote for Hillary because she really knows her stuff, and it's about time we had a woman president!" Levay writes.
A good share of the women on the site also offer an historical—and unsettling—perspective on this election's meaning. Take, for instance, this observation, from Anne Wainscott of Kentucky:
"I determined that I was going to live long enough to vote for Hillary Clinton for President. At 99 and almost nine months, I am thrilled to say that I accomplished my goal. I was born of two immigrant parents who came to this county with nothing but their intelligence and work ethic. My parents and others like them helped build this country. My generation defeated Hitler. I will not see what we have built be destroyed by racism and fear of immigrants. America is too good for that and I know that the first woman president will preserve what generations before her helped build. Hillary 2016!"
In fact, aversion to Clinton's rival, Donald Trump, is a fairly popular topic. Louise "Auntie Lou" Rucker, who was born in San Francisco in 1917 to Mexican immigrants, has this to say:
"I believe that Hillary has a steady, fair mind and she will be a terrific leader. I would like a woman running the country. Also, Trump can kiss my a–. Wait a second, on second thought, I don't want him near my a–."
While many of the women on "I Waited 96 Years!" are outraged about the possibility of a Trump victory, the oldest woman on the site so far, 105-year-old Bea Egelman Ide of Connecticut, isn't sweating it.
"I think [Clinton] will make a good president because she has a lot of experience and knows the workings of the presidency," says Ide. "I think she will get a very big portion of votes."