Tesla will no longer offer free lifetime electricity from its charging stations to new Tesla owners. The company announced on Nov. 7 that it plans to charge a small fee for new Tesla owners to recharge at Superchargers so the company can reinvest in its network, improve the Supercharging experience, and accelerate growth.
Until now, Tesla's Supercharger policy has been "free for the life of your Tesla vehicle" for owners of premium models of the Model S and Model X (Tesla said earlier this year the Model 3, which is still on preorder, will not include this perk). After Jan. 1, 2017, new owners get an annual allotment of 400 kWh of free Supercharging credits (roughly 1,000 miles) before being charged. Tesla has not yet said what it will cost.
Telsa designed its Superchargers to enable long-distance travel. Its network of 4,600 Superchargers allows drivers to quickly recharge their batteries across the continental US, Europe, and parts of China and Japan. Superchargers add about 170 miles of range in roughly 30 minutes.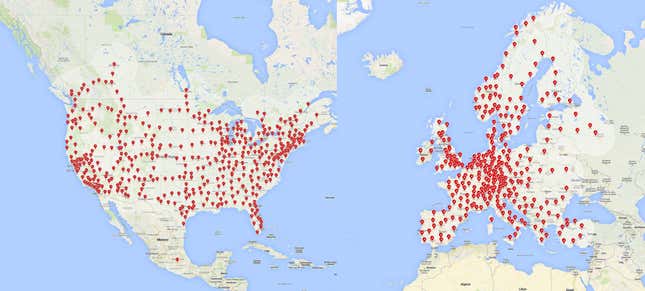 By removing the "free" electricity option, Tesla is also hoping to stop some of its customers' economically irrational behavior. "If [people] do math on the value of their time," said Tesla CTO JB Straubel at the company's annual shareholder meeting this March, using a a Supercharger station "makes no sense."
"Time and time again, we see people drive to a Supercharger station, sit in their car, wait there for 20 to 30 minutes and then drive off to a different destination," he said. "It pains us to see people mis-valuing their time at Supercharger stations so often."
CEO Elon Musk agreed. At the shareholder meeting, he said people were acting out of habit because they had filled up their previous cars at gas stations. "The best thing to do with an electric vehicle is charge your car where you charge your phone," he said. "Would you really take your phone to a gas station?" Given that the electricity cost of recharging a Tesla is about $5, waiting for half an hour is "barely minimum wage," said Musk. "It's just not the best thing for people to do."